When selecting your next family pet, you have many options. There are so many dog breeds out there to choose between that it can sometimes be a little overwhelming. Two of the most popular family dog breeds are Golden Retrievers and Labrador Retrievers. While both of these dogs were bred with similar purposes in mind, there are some key differences between the two breeds.
Learning about the things that are different and similar between these two breeds can help you to decide which breed is the right one for your needs. They are both excellent choices for your family companion, but there are some differences between the two breeds that might help you to make a choice.
Also, if what you are searching for is the sweet and gentle disposition of the Golden Retriever mixed with the high intelligence and smartness of the Labrador Retriever, then you might consider looking into the Goldador. This is a cross breed of the Golden Retriever and Labrador Retriever, check this article to learn more.
If you are ready to start comparing and contrasting Golden Retrievers and Labrador Retrievers, you need to read on!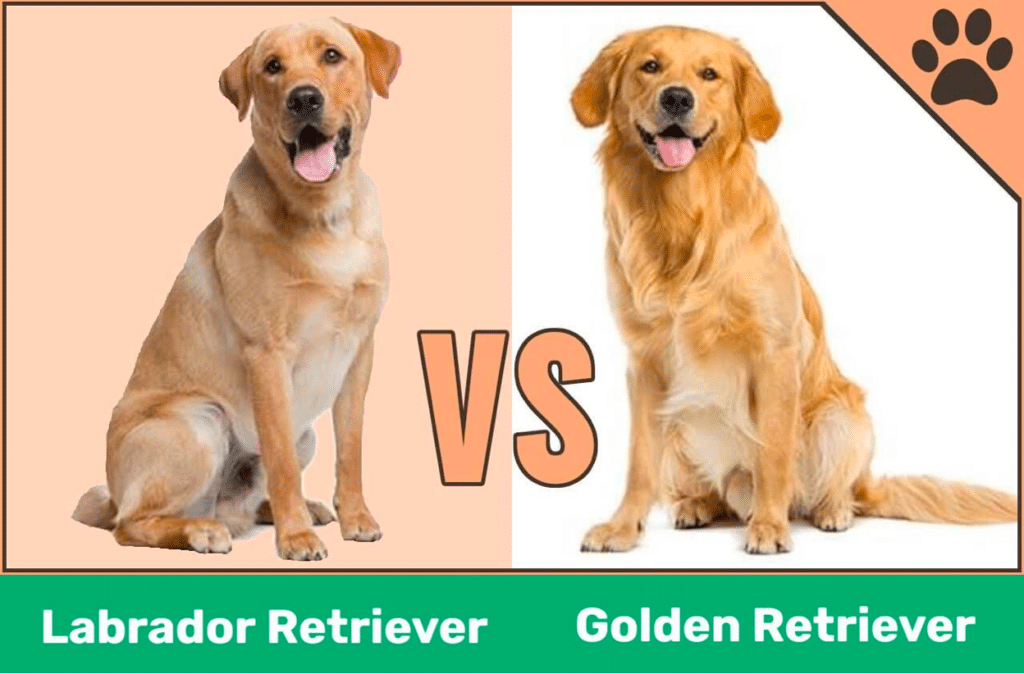 Golden Retriever vs. Labrador Retriever: History
Both of these breeds were actually created to be hunting dogs. Golden Retrievers were bred to be great gun dogs and were used to retrieve downed birds that were felled by hunters. The original foundation for the Golden Retriever is Irish Setter, Bloodhound, and the Tweed Water Spaniel, which was popular in the 19th century. The high energy and lovable kindness of this breed were perfect for the task of retrieving birds and coming right back to their owners, even if they had to cover a lot of ground to collect a downed bird.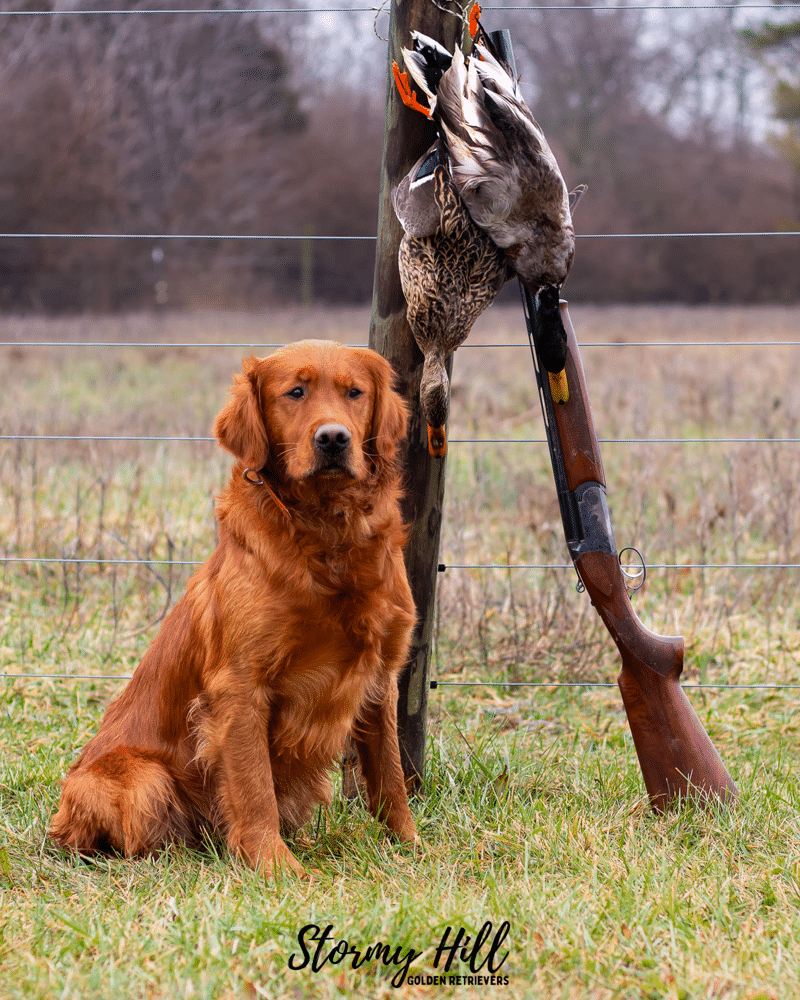 The Labrador Retriever was also bred for a soft mouth and to be a hunting dog for bird hunters. This breed was developed in the 19th century as well but in Canada. This dog breed was used primarily for hunting near ponds which is why the Labrador Retriever loves the water so much. The foundation of the Labrador breed is based largely on common ancestors shared with the Newfoundland breed. The original breed was called St. John's Water Dog, but later refinement for smaller size and quicker reflexes led to the modern breed that is known as the Labrador today.
Both of these dogs might have been bred for hunting, but their backgrounds are very different, which can impact the energy of each breed as well as the level of exercise and attention that each breed needs. While both sweet and energetic dogs, there are some differences between the two as far as their needs and their overall exercise needs. Sometimes the level of care and exercise that these two breeds need can be a deterrent to busy dog owners. You will need to consider all of the energy needs and care needs for either of these breeds before you make the leap to choose either a Labrador or a Golden Retriever.
Golden Retriever vs. Labrador Retriever: Energy Level
Golden retrievers are very high-energy dogs that need to get daily exercise when they are young. These are dogs that were bred to run over long distances, and they are always happy to go running, enjoy the dog park, or head out on a long hike. This can be a challenge if you do not have a large backyard or if you are very busy at work and are away for most of the day.
Golden Retrievers settle down energy-wise around four years of age or so, but until this age, they can be quite a lot of work to keep busy. This is one of the reasons that potential Golden Retriever owners need to consider their own free time or lack thereof before they commit to owning a Golden Retriever.
Labrador Retrievers also have a lot of energy, but they can stay energetic for most of their life. The difference between these two breeds with regard to energy level is that the Labrador breed is more likely to find things to get into when they are bored. A Golden Retriever might display anxious behavior when they are feeling energetic and cannot play, but they rarely chew anything up or damage anything. A Labrador Retriever, on the other hand, is much more likely to get into things and chew them up when they are bored and too energetic.
Golden Retrievers and Labrador Retrievers can both be bred that can dig under the fence or jump over it and run off to have some fun. These are dog breeds that are naturally curious, and they are both breeds that will be inclined to find something else to do with their time when they are not getting enough exercise. Making sure that both of these breeds get enough exercise is important to their success in integrating with your family.
For owners who do not have a big backyard, taking your Golden Retriever or Labrador Retriever for a run or to the dog park might be your best bet each day. Both of these breeds require a lot of time to blow off steam when they are young, and you will want to have a plan to take care of this need if you do not have a backyard for your dog to play in.
Golden Retriever vs. Labrador Retriever: Appearance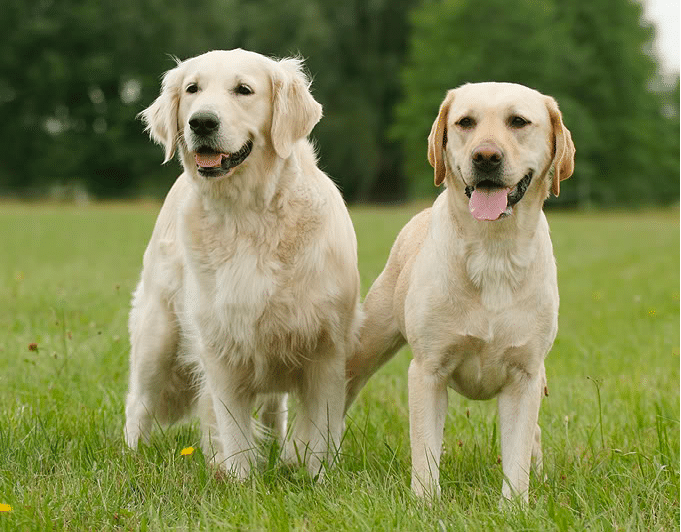 While both of these breeds are hunting dogs, they do not appear the same at all. Males and females will weigh about the same amount in each breed, and the dogs will be relatively the same size. This is where the similarity ends, however.
A Labrador Retriever is stocky, compact, and smooth-coated. These dogs have a bigger and rounder head than a Golden Retriever, and they are much broader in the body. They will also have shorter legs and a deeper chest for increased swimming capacity. Labradors also have slightly webbed feet, which helps them to cover a lot of territories fast when they are swimming.
Golden Retrievers are longer-bodied than Labradors and have a long, silky coat. A Golden Retriever will have longer legs and a narrower body that is built for speed. This is a breed that was intended to cover a lot of ground out of the water, so their bodies are more streamlined and flexible than the Labrador Retrievers.
The Golden Retriever coat has a soft and fluffy undercoat that the Labrador's coat does not offer. The reason for the difference between the coats is that the Labrador's tight and thick coat is meant to insulate them against the cold of being in the water. The Golden Retriever's coat is made to offer more limited water-repelling properties and to protect the skin from injury in brambles and sharp or dense brush.
Labrador Retrievers come in many colors, including yellow, black, and chocolate. Golden Retrievers only come in their signature reddish-gold color that gives the breed its name. The Golden Retriever also has a much longer tail with long hair on it, while the Labrador has a shorter and thicker tail that is also short-coated like the rest of their body.
Golden Retriever vs. Labrador Retriever: Temperament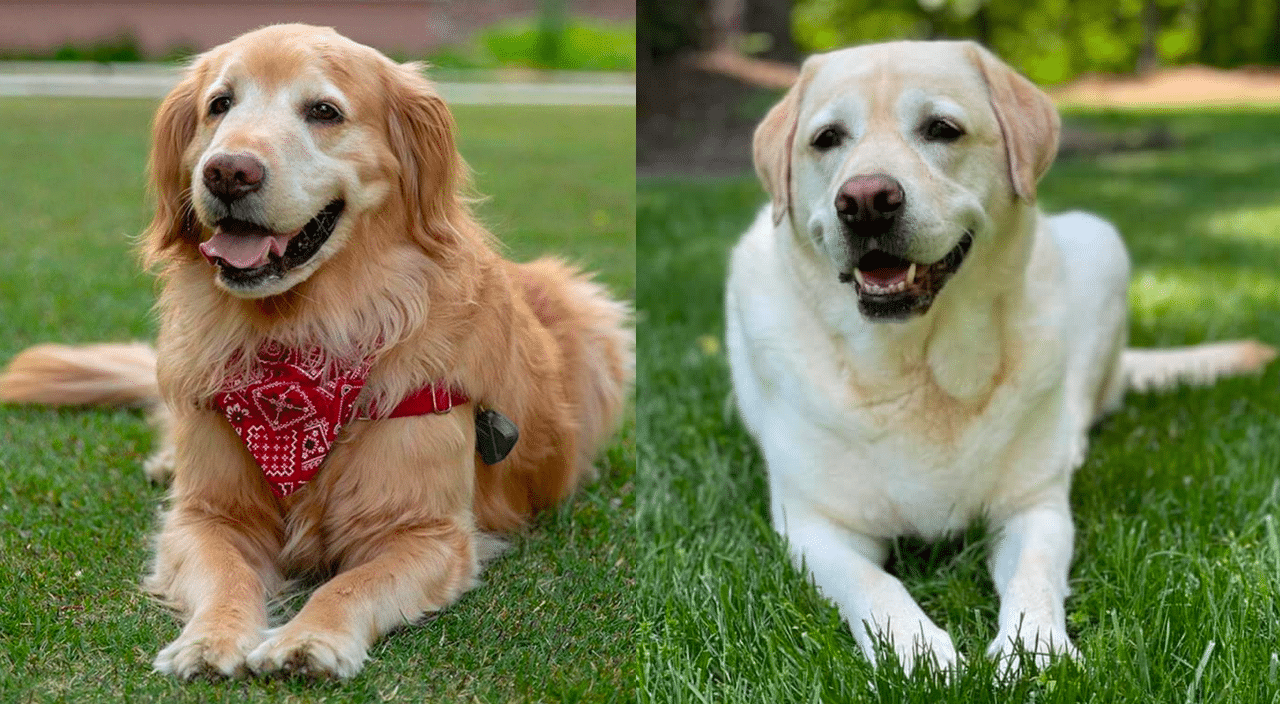 Both of these breeds are quite popular for family dogs due to their excellent personalities. The Labrador is the most popular breed in the US of the two, but the Golden Retriever is right behind the Lab in popularity. Both breeds are known as dogs that love people, are kind and gentle with children, and are loyal and companionable. Both breeds are also known for integrating well with existing animals in the home.
The main difference between the two breeds is that the Golden Retriever is a little less happy-go-lucky than the Labrador, and they are also sometimes more sensitive and worried. Labradors are eternally happy, carefree, and a bit oblivious, which can make them easy to live with but harder to train in some cases. The Golden Retriever is a dog that will take your tone of voice and expression very seriously and seek to please you at all times. Labradors can take a year or so to mature in some cases, and they can be tough to train until then.
Golden Retrievers are actually really good at self-entertaining and can be trusted to play with a Kong or another toy for quite some time without complaint. The Labrador Retriever is not as good at this skill and can sometimes be considered a little clingy and bothersome due to separation anxiety. Golden Retrievers and Labrador Retrievers that are given enough attention and love will almost always be simple to deal with and keep in your home, but you will need to plan for the Labrador's inclination to be a bit wild until they are about a year old.
Golden Retriever vs. Labrador Retriever: Exercise Need
Both breeds were created to fetch things, so both of these breeds love to bring things back to their owners. You can easily play fetch for hours with either of these breeds, and this might be their favorite pastime. Both of these breeds also make really good running and hiking buddies. You will need to be sure that you wait until your puppy is strong enough to run or hike extensively. It can be bad for the joints of younger animals to make them exert too intensely before they are a year or so old. Consult with your vet if you are not sure what kind of activities are safe for your Golden Retriever or Labrador Retriever puppy.
Golden Retrievers are somewhat prone to hip dysplasia and bone issues. While your Golden Retriever needs to be able to play and have fun throughout its life, you will want to make sure that your Golden is not jumping in and out of the car or onto tall things each day. You will also want to limit the amount of small and tight circles that your dog makes. Taking care of the health of your Golden Retriever's hind legs is important to ensure them a long and healthy older life.
A Labrador Retriever can easily be playful and active until it is quite old. These dogs make excellent hiking and running buddies, and they can be trusted to play with kids or learn agility and tricks with ease. Keeping your Lab active and healthy requires that you also limit the tall items that they are jumping up onto. The short and compact body of the Lab will make it much less likely that these dogs will suffer hip and hind leg issues as they age.
Be prepared to care for your Golden Retriever both in the phases of their life where they are nimble and active and the waning years of their life where they might have a lot of trouble getting around. Old Labradors can also age to the point where they need this help, but usually, an inability to exercise in Labradors is related to excessive weight gain.
Golden Retriever vs. Labrador Retriever: Potential Health Risks
As mentioned before, the Golden Retriever breed can be prone to bone cancer and hip dysplasia. These dogs can also sometimes suffer from heart conditions. You will want to make sure that you check that the breeder you are buying from breeds responsibly. This will help avoid some of these problems.
Labradors are a hearty breed overall, but these dogs can suffer from liver issues in middle age, and they are quite prone to fatty tumors. Old Labradors can also struggle with thyroid issues and obesity. You will need to be sure that you take your Labrador to the vet right away if they are gaining a lot of weight and you have not been feeding them extra food or giving them table scraps.
Both of these breeds can suffer from Progressive Retinal Atrophy. This disease causes the degeneration of the retina, and this leads to blindness. You will have to accept that this condition can be in the future of either of these breeds. Eye troubles can be difficult to deal with and treat, but this is not typically a concern until your dog is past middle age.
As with all larger dog breeds, these two dog breeds can suffer from the usually increased risk of arthritis in middle age. Your dog might also have issues with weight gain as they age, and you might need to change to a diet food if your dog is struggling to be active and keep up with their weight gain.
Golden Retriever vs. Labrador Retriever: Grooming Needs
The Golden Retriever and Labrador Retriever both have a double coat. The double coat works as an insulator when the dog is outside in the cold or when it gets wet. Double coated dogs will need a little more grooming than a dog that has a single, short coat. Labradors can be cared for by brushing them twice a week, but a Golden Retriever might have to go to a groomer due to the length and curliness of their hair.
Golden Retrievers and Labrador Retrievers can both shed quite a bit which means that you will need to be prepared for cleaning up after a lot of hair that might be dropped on your floors during the year. Golden Retrievers can shed quite a lot compared to a Labrador Retriever, so you will need to make sure that you are prepared for the upkeep on this length coat. If you feel like you can make time to brush your Golden Retriever and keep them clean, you will have no trouble keeping up with the Golden Retriever coat.
Both dogs will need to have their nails trimmed frequently because these breeds have tough feet and nails due to being bred for hunting. You might need to make sure that you take you to get help with this process if you are not sure if you can take care of this at home. The vet or various dog groomers can help you to trim your dog's claws if need be. This is one of the things that many people do not know about these two breeds, and it can lead to overgrown nails that take a few months to get trimmed back properly for comfort.
The Golden Retriever will have to be bathed more often than the Labrador due to the long and curly coat that this breed lays claim to. The Labrador is easy to care for and will require less washing than the Golden Retriever. This might be the reason that you choose one breed over the other. Some people hate bathing a dog, but you can also pay someone to take care of this process if you do not want to bathe your Golden Retriever yourself.
Related post: Top 10 Best and Most Convenient Brushes for Golden Retrievers
Golden Retriever vs. Labrador Retriever: Prices
There is a difference in cost when you choose between these breeds. The Golden Retriever will cost about $200 less than a Labrador overall. This is just the cost of buying from a show dog breeder, however. You might find that there are more affordable puppies to be had if you are willing to buy from a breeder that is just focused on pet quality litters. You will likely not be able to register these dogs with the AKC, but if you just want a family companion, this probably will not matter to you.
Make sure that you research each breeder that you are considering buying from. You will want to look at reviews of the breeder, and you should make sure that they do genetic testing to be sure that their litters are free from congenital health concerns. Many show breeders will be likely to take care of this need with each litter, but you might run into trouble with this requirement when shopping with a breeder that does not worry about registering their dogs.
If you are shopping out of state, you will also need to be sure that the breeder will take care of health certificates and travel papers for you before you head out to get your puppy. You will not want to have to wait for this to be done when you come to get your puppy, as this can take a few days to be completed. Make sure that you ask about this process before buying out of state and being surprised when you go to get your puppy.
Some of the health conditions that were discussed earlier cannot be avoided, no matter what breeder you buy from. Make sure that you reach out to breeders that will certify that they breed for healthy hind legs and hips for either of these breeds. You will also want to ask about issues with heart health and bone and liver problems. These are all concerns that can impact both breeds of dog, and it is well worth hedging your bets in the interest of getting the healthiest puppy possible.
Top Reputable Labrador Retriever Breeders in The USA
Golden Retriever vs. Labrador Retriever: Which one is right for you?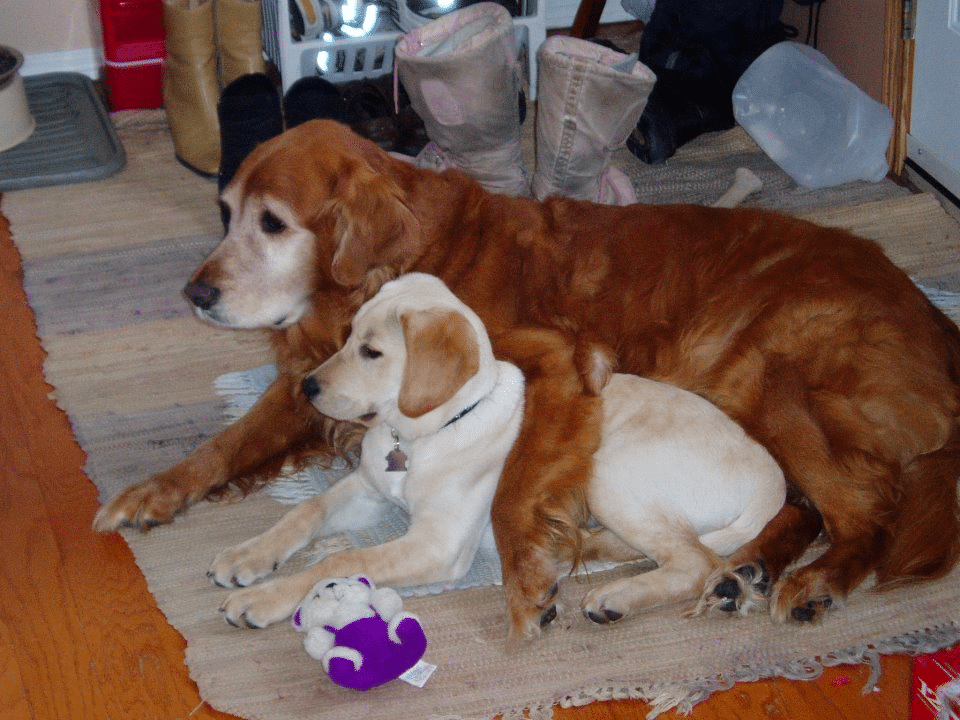 These are both really good dog breed choices for a family and for a companion dog. These are both friendly breeds that are kind, love kids, and really enjoy spending time with people. You will never regret getting either of these dogs for your family, and they are overall healthy dogs that do not need a lot of care.
The biggest consideration for either breed is that you will need to make a lot of time to exercise these dogs each day. These are high-energy dogs bred for hunting, and they will need a lot of time and energy to keep them happy and mentally healthy, especially as puppies. The Labrador will need less grooming and will be less likely to have hip issues as it ages. A Golden Retriever will need more grooming and might have hip issues later in life, but the breed is very easy to train and does not need as much distraction mentally as the Labrador does.
Picking either of these breeds is a great way to add a fun and friendly pet to your home that will delight you and your family for years to come. These are loyal and lovable pets that will provide hours of joy and happiness to you and your friends and family when they are added to your family.
Golden Retriever Vs. Other Breeds