This website is for anyone who is, like me, devoted to DOG. Whatever the size, shape, breed, or personality of your dog, she deserves the same devotion that she shows you. On these pages I strive to see living with humans from DOG's perspective. Using the latest research and information from trusted dog experts, I offer a balanced consideration of issues ranging from training to health and dog products.
My name is Coral Drake, and I've been devoted to dogs for some time now. Let me tell you a little about myself and how I came to be writing this.
At Stetson University I majored in English with my focus in creative writing and minors in philosophy and psychology. I met my now fiancé, Justin and together we fostered special needs dogs until they were ready for their forever homes.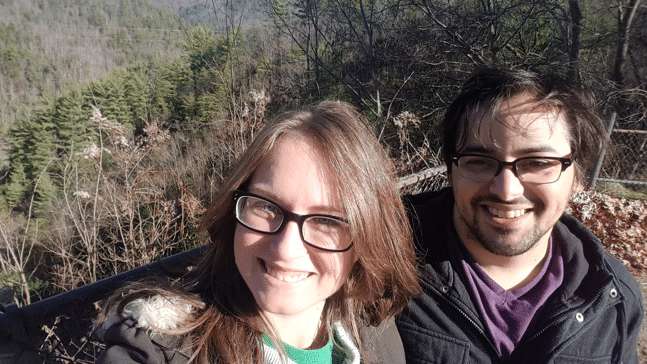 We graduated, said goodbye to our parents and college friends, and traveled across the world to Taiwan, where we taught at an English school. I found that learning is accomplished best when students are having fun, a mentality I bring with me to my work with dogs.
When we returned to the United States I worked at a family owned dog daycare. I spent over a year mostly alone with groups of 10 to 30 dogs at a time. I learned about their personalities and managed their social interactions. I groomed them, trained them, and loved them. I became the marketing manager, then general manager.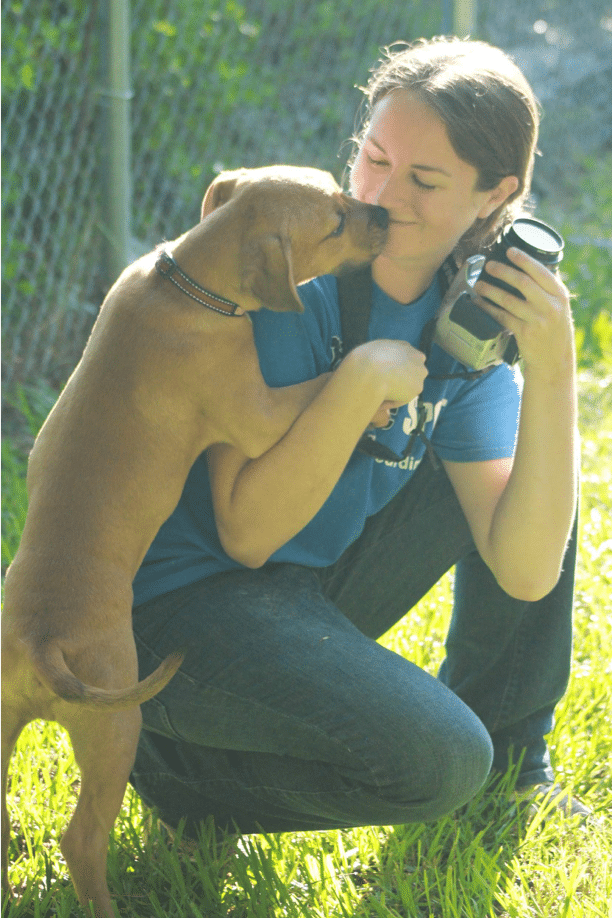 The owners didn't have much of a turn away policy, and so many of the dogs I worked with were those rejected by other daycares in the area. I found that most of these dogs learned to be perfectly sociable and play well with the right playgroup. Some dogs were self-destructive or destructive towards others, and needed careful handling, but each responded, however slowly, to love, respect, and boundaries.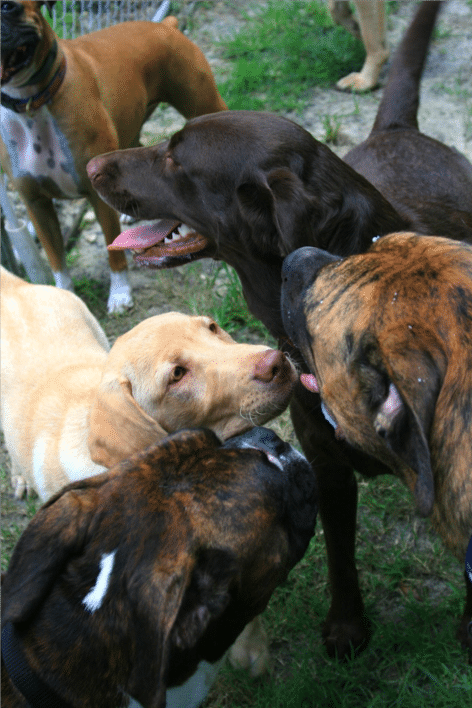 After the daycare, I went to work as a liaison at the speciality services of UF Small Animal Hospital. For just over three years I handled paperwork and finances with clients whose pets had serious medical conditions. The services I worked with were zoo medicine, neurology, and integrative medicine.
Neurology saw some of the most emotionally intense cases in the hospital. Doctors in this department made paralyzed dogs or dogs in debilitating pain normal again. Sometimes they couldn't, and owners faced heartbreaking decisions.
Dogs in recovery from surgery of all kinds, as well as dogs with chronic conditions or diseases of aging, all received therapy from integrative medicine.
Some of the stories from UF became personal. When a nine-month old King Charles Cavalier suddenly became paralyzed in the hind, MRI images revealed that nothing could be done surgically or medically to reverse the injury.
The owners decided to wake the puppy from anesthesia and do therapy for a few days while they made up their minds what to do.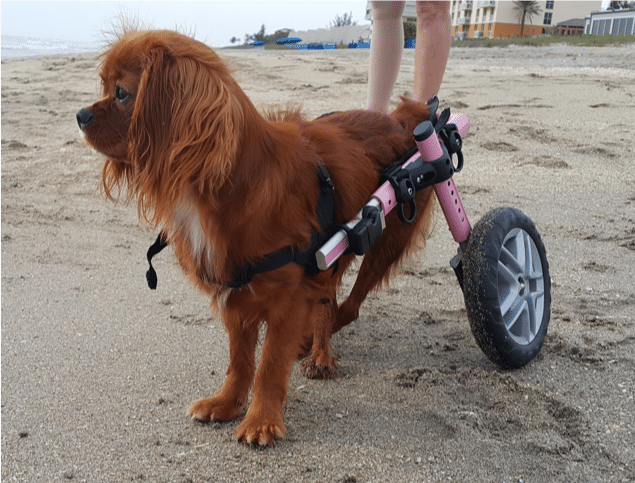 It was at this time that I met Winston. He didn't seem to care at all about his disability. He met every new experience with overwhelming enthusiasm, throwing his all into everything as only a dog can.
What can I say? I fell for him. I signed the papers, bought a big box of diapers, and brought him home, his donated pink wheelchair in the back seat.
For the past few years I have been writing, home with our three dogs and seven chickens. I miss the excitement of working hands-on with dogs all day, but I have always loved writing, and the flexibility of my work still allows me to spend a lot of time being with and learning about dogs.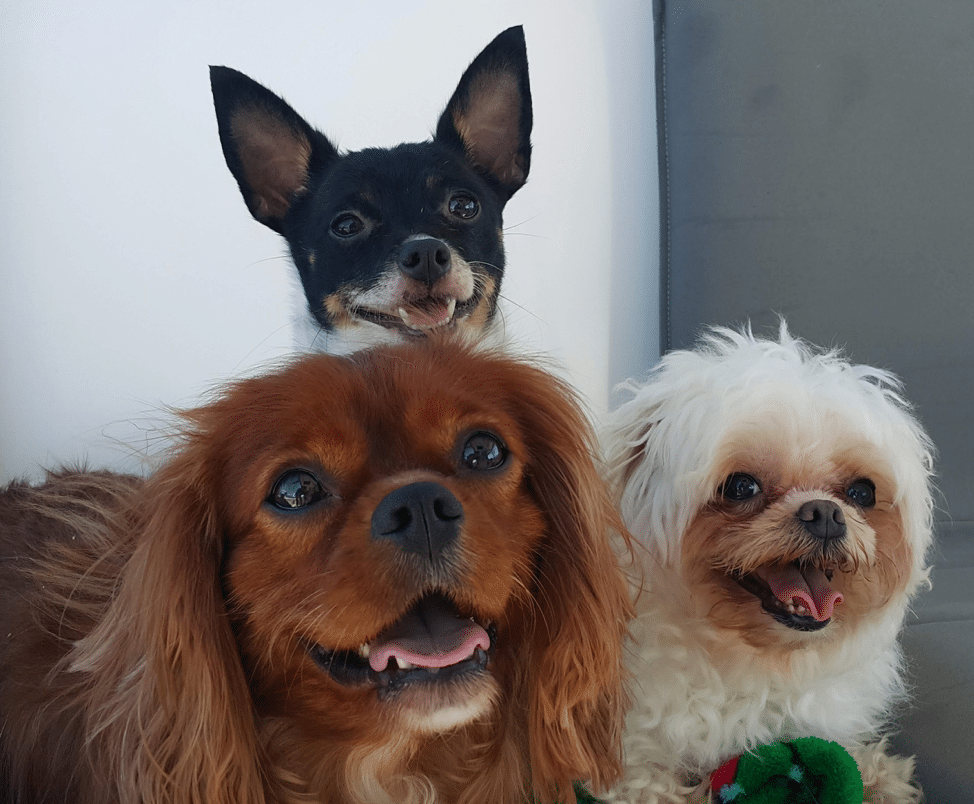 In this website, I share the knowledge I've gained, both from my hands-on experiences with dogs and from my ongoing research. There is a lot of information available about how best to feed, train, groom, and walk your dog. It is so easy to become confused about the best way to do every little thing, especially if you have a new puppy or your dog is having behavioral issues.
Does it matter who walks through a door first? Should you let your dog eat grass? How much growly play between housemates is acceptable? Table scraps or no table scraps? There are lots of different opinions, but by considering the research, writing by well-known dog trainers, and the advice of veterinarians and professional dog handlers, I can try to unpack some of the information available so that understanding and therefore enjoying your life with your dog is a little bit easier.
Feel free to contact me if you have any inquiries or suggestions.