This website is for anyone who is, like us, devoted to DOG. Whatever the size, shape, breed, or personality of your dog, she deserves the same devotion that she shows you. On these pages we strive to see living with humans from DOG's perspective. Using the latest research and information from trusted dog experts, we offer a balanced consideration of issues ranging from training to health and dog products.
Our Team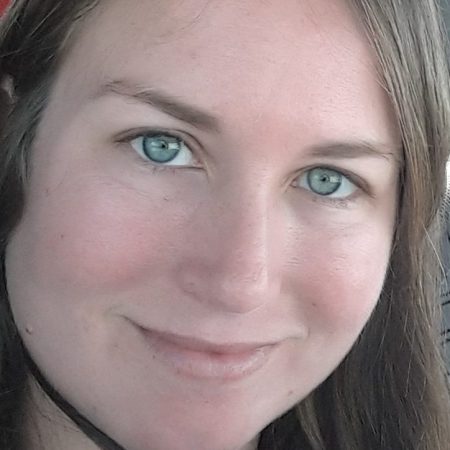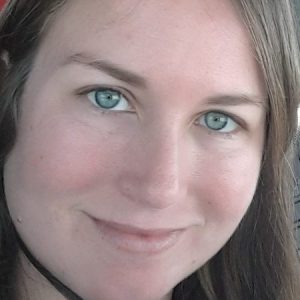 Founder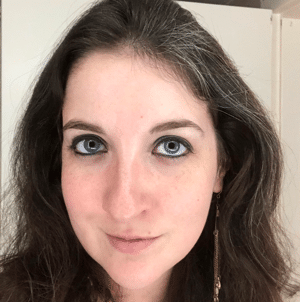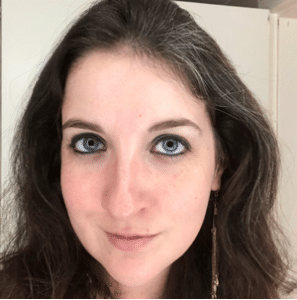 Devoted to Training and Understanding Dog Behaviors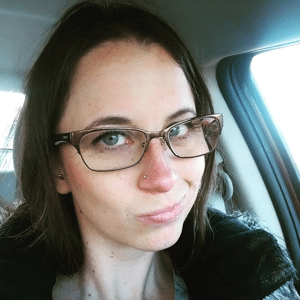 Dog Owner | Professional Writer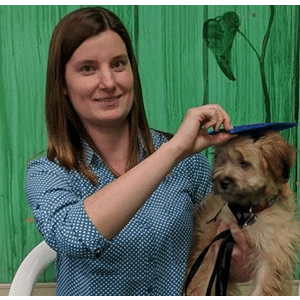 Dog Owner | Professional Writer
About Coral Drake
Volunteering with shelter dogs is one of my favorite things to do. I love the exercise, interacting with the public, and of course, the dogs. As I've worked with these dogs, I've realized that if only people got to know what wonderful dogs they are, they'd fall in love and invite them into their homes. This is why I started my program, Coral Dogs, to socialize, train, and market dogs in the possession of the local Animal Services. Working with these dogs gives me a wealth of information about what products and techniques work and don't work, all of which I bring to my writing and overseeing here at DevotedToDOG.
Here's a little bit more about me.
My name is Coral Drake, and I've been devoted to dogs for some time now. Let me tell you a little about myself and how I came to be writing this.
At Stetson University I majored in English with my focus in creative writing and minors in philosophy and psychology. I met my now fiancé, Justin and together we fostered special needs dogs until they were ready for their forever homes.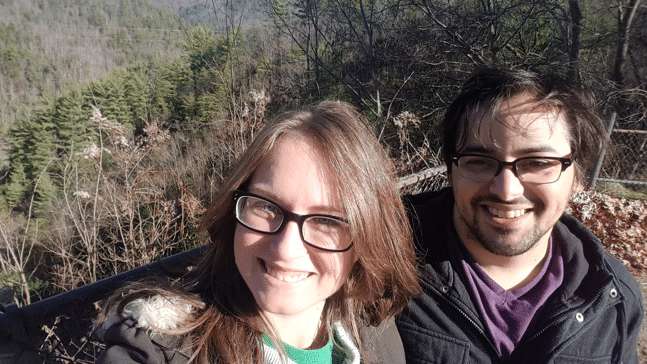 We graduated, said goodbye to our parents and college friends, and traveled across the world to Taiwan, where we taught at an English school. I found that learning is accomplished best when students are having fun, a mentality I bring with me to my work with dogs.
When we returned to the United States I worked at a family owned dog daycare. I spent over a year mostly alone with groups of 10 to 30 dogs at a time. I learned about their personalities and managed their social interactions. I groomed them, trained them, and loved them. I became the marketing manager, then general manager.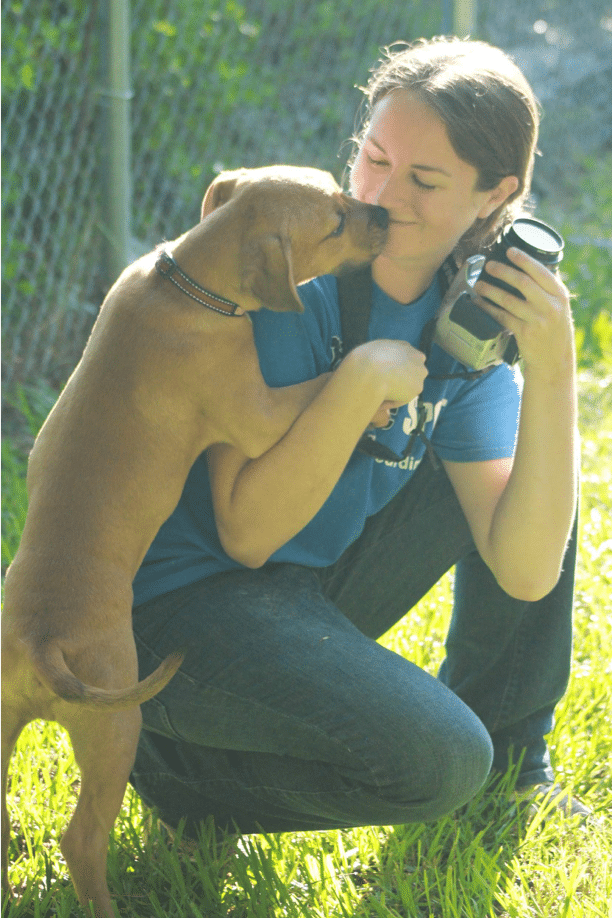 The owners didn't have much of a turn away policy, and so many of the dogs I worked with were those rejected by other daycares in the area. I found that most of these dogs learned to be perfectly sociable and play well with the right playgroup. Some dogs were self-destructive or destructive towards others, and needed careful handling, but each responded, however slowly, to love, respect, and boundaries.
After the daycare, I went to work as a liaison at the speciality services of UF Small Animal Hospital. For just over three years I handled paperwork and finances with clients whose pets had serious medical conditions. The services I worked with were zoo medicine, neurology, and integrative medicine.
Neurology saw some of the most emotionally intense cases in the hospital. Doctors in this department made paralyzed dogs or dogs in debilitating pain normal again. Sometimes they couldn't, and owners faced heartbreaking decisions.
Dogs in recovery from surgery of all kinds, as well as dogs with chronic conditions or diseases of aging, all received therapy from integrative medicine.
Some of the stories from UF became personal. When a nine-month old King Charles Cavalier suddenly became paralyzed in the hind, MRI images revealed that nothing could be done surgically or medically to reverse the injury.
The owners decided to wake the puppy from anesthesia and do therapy for a few days while they made up their minds what to do.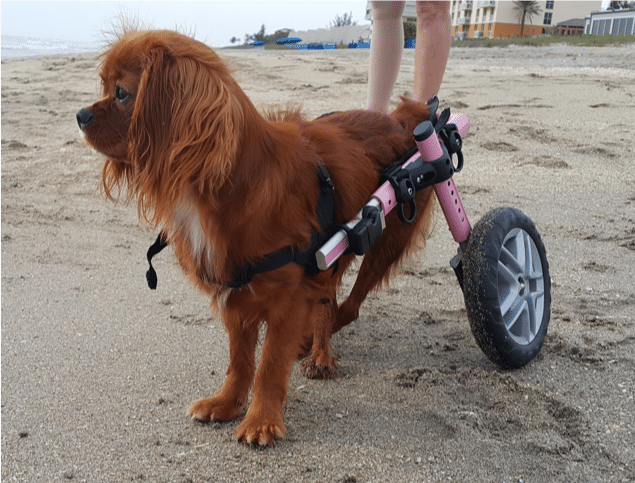 It was at this time that I met Winston. He didn't seem to care at all about his disability. He met every new experience with overwhelming enthusiasm, throwing his all into everything as only a dog can.
What can I say? I fell for him. I signed the papers, bought a big box of diapers, and brought him home, his donated pink wheelchair in the back seat.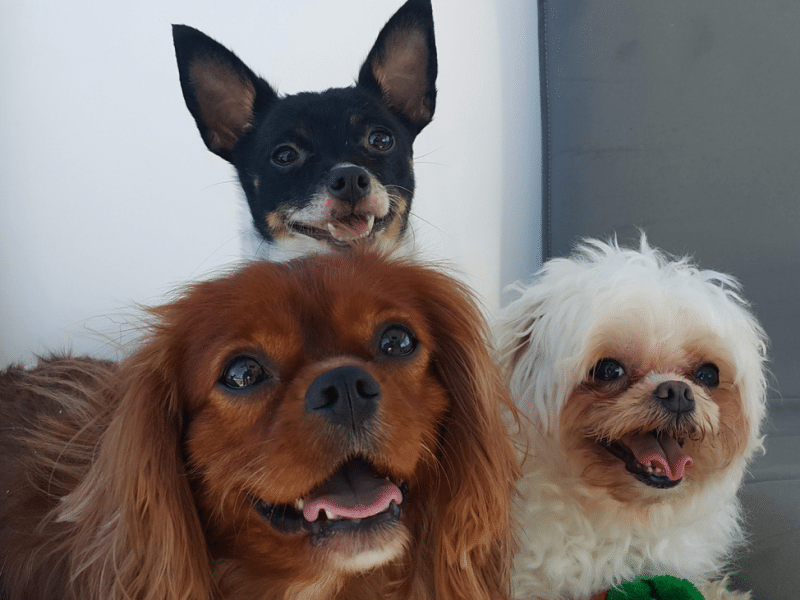 Now, I spend my time working with shelter dogs and writing about dogs. When I'm not working, I love to play with my own three pups, garden, or canoe with my Fiance, or just enjoy life in our little house in Gainesville, Florida.
About Diane
My name is Diane Fickeria, and I've been training dogs for well over 15 years.
As a young girl, I always wanted to get a dog, but as my mother was allergic the dream seemed very distant. I was determined, however, to make sure I spent most of my days around as many dogs as possible, so I often wandered my neighborhood in New York, asking owners if they would like me to walk their dogs. Walking soon became training as some dogs would lunge at cars, other dogs, or try to destabilize my small self. As a safety precaution, I started inadvertently training the dogs I walked, and the neighbors started to notice.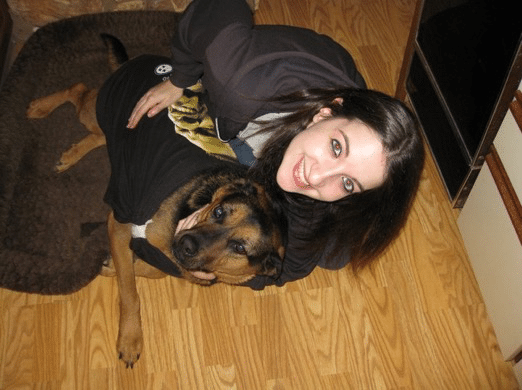 As a teenager and into my twenties, I slowly accrued a client base who referred me to other dog owners. It was a good side business for myself, and although I flirted with the idea of going into veterinary medicine, my passion lied in teaching.
Once I entered college, I spent five years receiving my Masters of Arts in Education, all the while training dogs on the side. More and more, I came to learn that children and dogs were highly similar. We use bartering systems to get them to do what we want, and often become frustrated by behavior that is either untoward or just plain annoying. I, also, discovered that it was often not the dog I was training, but their human. Once I left the dog's presence and gave the owner a few tips and tricks to try with their dog, it was up to them to continue reinforcing the pup.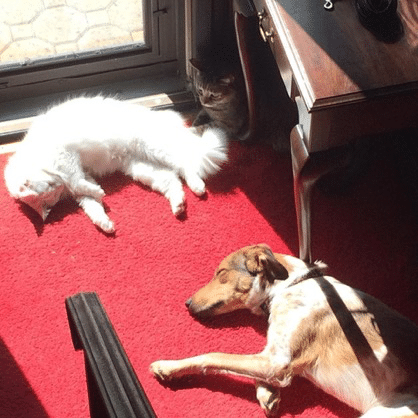 In 2014, I was finally able to get a place of my own where I could have as many pets as I wanted. Two cats entered my life, Stay Puft and Kit Kat, both seven and eight, at the time, and they had never seen a dog in their lives. I was leery of taking them, knowing that I was searching the local shelters for a mutt that needed a home.
Five months after acquiring my cats, I found Sophie in a local shelter: a collie-beagle mix with an incredible amount of food drive, smarts, and separation anxiety. It was a hard road I traveled for a while, calming Sophie's anxiety, food aggression, all while simultaneously convincing the cats that Sophie was not a terror to be avoided.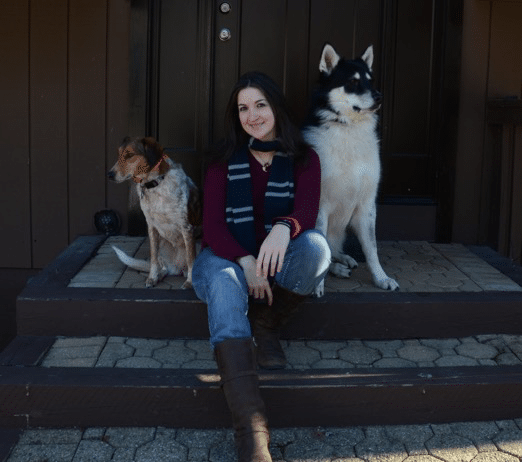 Five months later, I picked up a six-week-old Native American Indian Dog (NAID) who, as a breed, are as stubborn as any Husky and as smart as any German Shepherd. Sagan, I named him, and together we now formed our household. He grew to be 105lbs. (47kg) and towers over my 35lb. (16kg) Sophie. It's been four years together, and I still learn from them every day, and am pleased to say we, even the cats, can all occupy the same room quite peaceably.
My dogs and I have traveled extensively together, exploring the world around us as much as possible. Over the years, I've learned ways to travel with them safely, so everyone has a good time adventuring!
Dogs have as much to teach us as we do them, perhaps more, and although my current job surrounds teaching adults how to be safe out in the field for a utility contractor, I still train dogs on the side. My area of expertise centers around figuring out the best practice for any particular dog and helping the owner to understand their line of thought, their motivations, and tactics for redirecting negative behavior to positive behavior.
I specialize in stubborn dogs that seem to outsmart and outthink most situations, namely those northern breeds such as Huskies, Malamutes, etc and working breeds such as Shepherds, Collies, etc.; obviously the larger breeds are in my repertoire. In addition, working with dogs who have specific needs due to energy level, anxieties, or fears is highly satisfying as we can't just ask dogs to not be fearful or to calm down.
Loving and living with our pets is one of the greatest gifts the world can give us, and it is a great joy to keep dogs occupied, happy, stimulated, and healthy. As such, I have devoted myself to dogs and this website to help people out there to better understand their canine companions.
About Andrea
My name is Andrea Breitung. I never had dogs growing up, only cats. I got Jinx as a kitten when I was earning my degree in English and Psychology at the University of North Dakota. He still acts like a kitten today and puts all of the dogs that come through our house in their place, even though he's considered a senior cat now.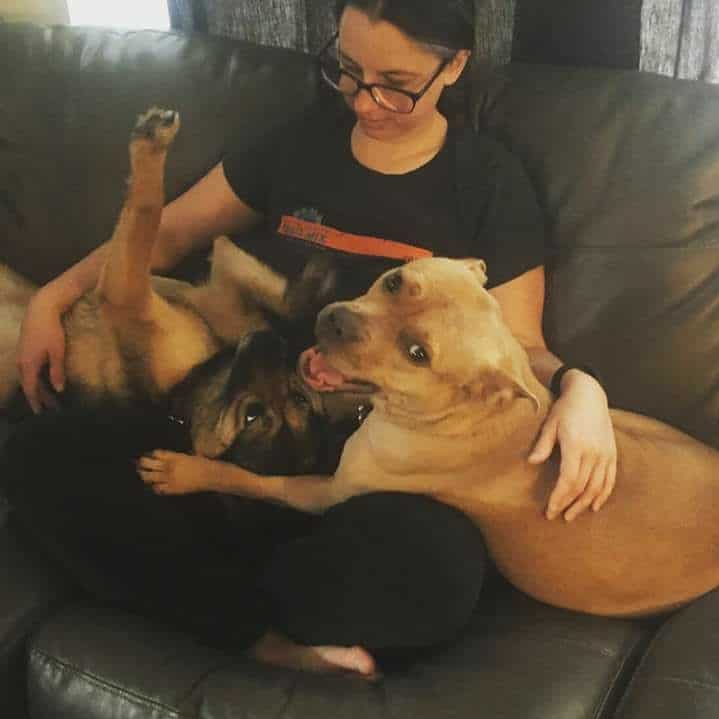 I contemplated adopting a dog a few years after graduating college. Unsure of how one might fit into my life, I found a local rescue and decided to foster before adopting. That was in 2011, and my life was changed forever.
After volunteering at an adoption event, I brought home my first foster child, a German shepherd mix named Blackjack.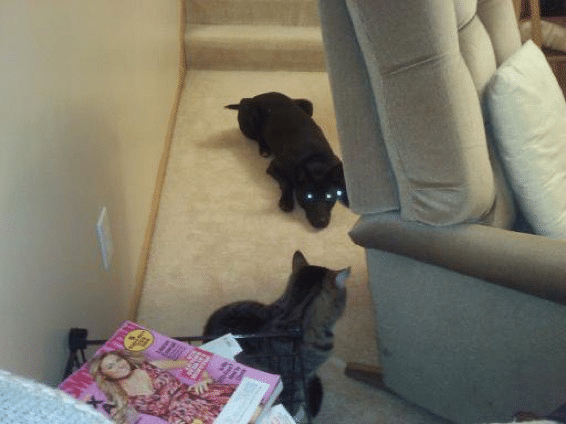 Since Blackjack, a revolving door of canines has lived with me — I lost count after 50.
It has been challenging and a steep learning curve at times. Zada was a counter surfer who discovered a bag of pills and proceeded to vomit every hour for 24 hours. Creek and Hannah played hide-and-seek better than the best four-year-old child. Young and hyper Blackjack, Uno, Linnea, Andre, Sadie, Lilly, Indy, and Cora ran circles around me after a long day at work. Honey was treated for heartworm and had some minor complications. Ellie Mae discovered the latch on our gate was broken before we did and toured her new town all by herself.
But even through the challenges, the dogs have taught me more than I could ever hope to teach them. Their ability to forgive and still trust, to adapt, to learn and grow. It awes me.
In 2015, we started fostering a German shepherd mix named Mya. She was reactive to other dogs, especially on leash, and tried lunging at our other fosters after she heard them through a closed door.
After she settled in a bit, we tried introducing her to Hannah, a loveable pitbull we were fostering. Even though Hannah tried sniffing her over a baby gate, Mya never reacted.
After a few months and a number of inquiries from potential adopters, I realized the perfect home was not out there, because her home was with us. By this time, Hannah had charmed her way into our hearts, also, and we adopted them together.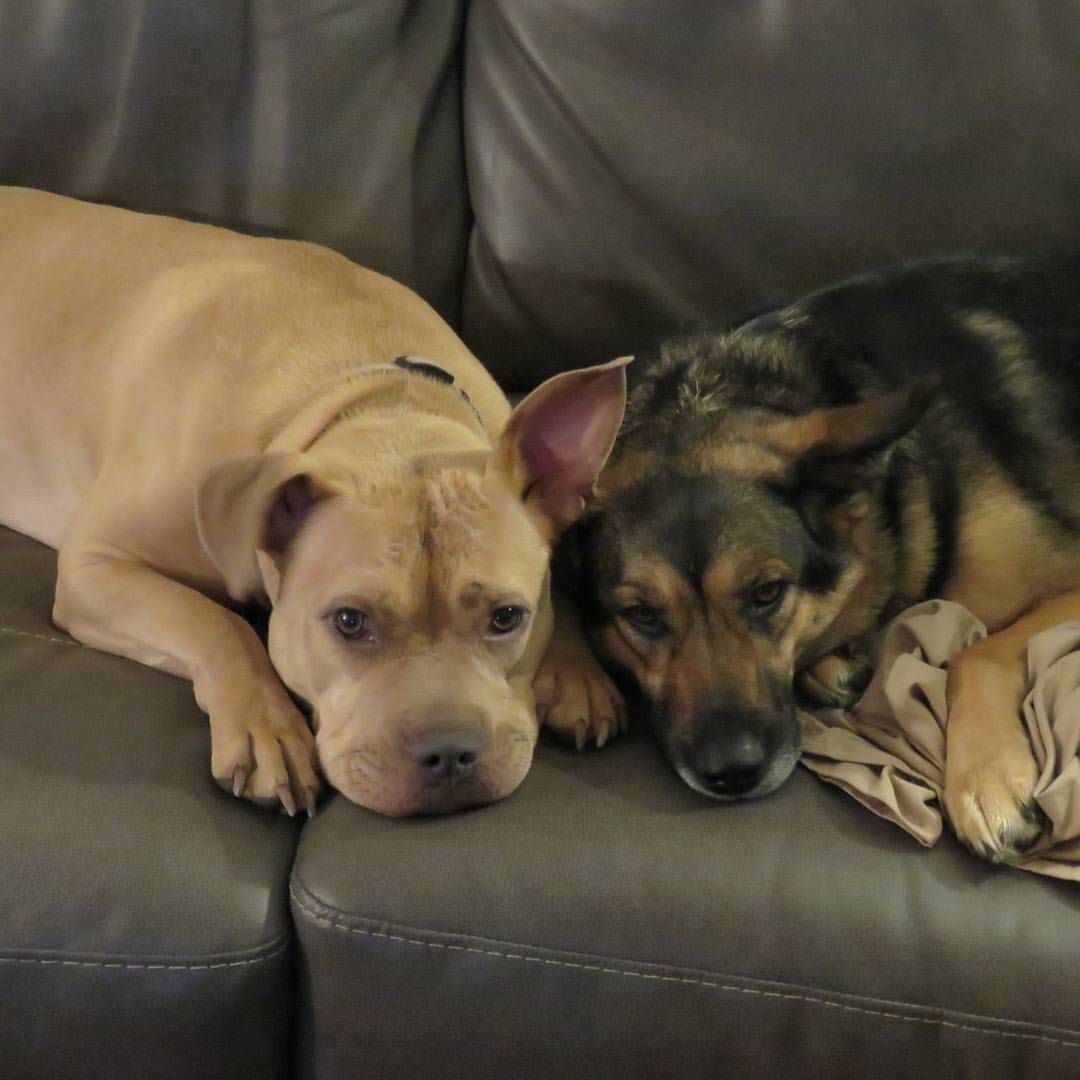 Mya is my adventure dog — if I bring a dog camping, hiking, or running, she is at the top of my list. While everyone in our household moans and groans about a fresh snow (and Hannah refuses to leave the porch), Mya bounds around and rolls in it. She is up for just about anything, as long as she's with her humans.
Hannah is my princess dog — if I leave a dog at home, it is likely Hannah. Hannah would love to join us on all of our adventures, but she's already showing signs of joint problems in one of her back legs, is more prone to injuring her paws, and does not fare well in any kind of weather outside of 60-65°F. So, to keep her whole and healthy, we aim for shorter hikes or leave her with a dog sitter.
I work full-time in marketing and communications for a park district in Minnesota. I am an evening and weekend warrior who hikes, runs, camps, paddles, geocaches, bikes, cross-country skis and is outside as often as I can (both with and without Alex and the dogs). We recently bought a hard-sided travel trailer and started "glamping" (which Hannah really appreciates).
On this blog, I share the knowledge I've gained from bringing dogs along on outdoor adventures and research I've done for preparing certain situations or future adventures.
How do you protect their paws? How do you keep them warm or from overheating? How do you keep them occupied for hours in the car? What exactly is skijoring? Hopefully you can learn from what's gone right for me (or wrong) to make your own adventures as fun and stress-free as possible.
About Samathan
Hello, my name is Sam and I live in Washington, D.C. with my rescue dog.
Toby is one year old and he came from a rescue organization in San Antonio, Texas.  State run animal shelters in San Antonio, like many cities throughout the United States, have only a 24-hour wait time for abandoned dogs, before they can be euthanized. Toby's rescue organization visits shelters every day to rescue as many animals as they can, placing them in foster care and matching them with grateful families across the U.S., like me! He traveled on a plane from Texas to Virginia to meet me when he was only 8-weeks old!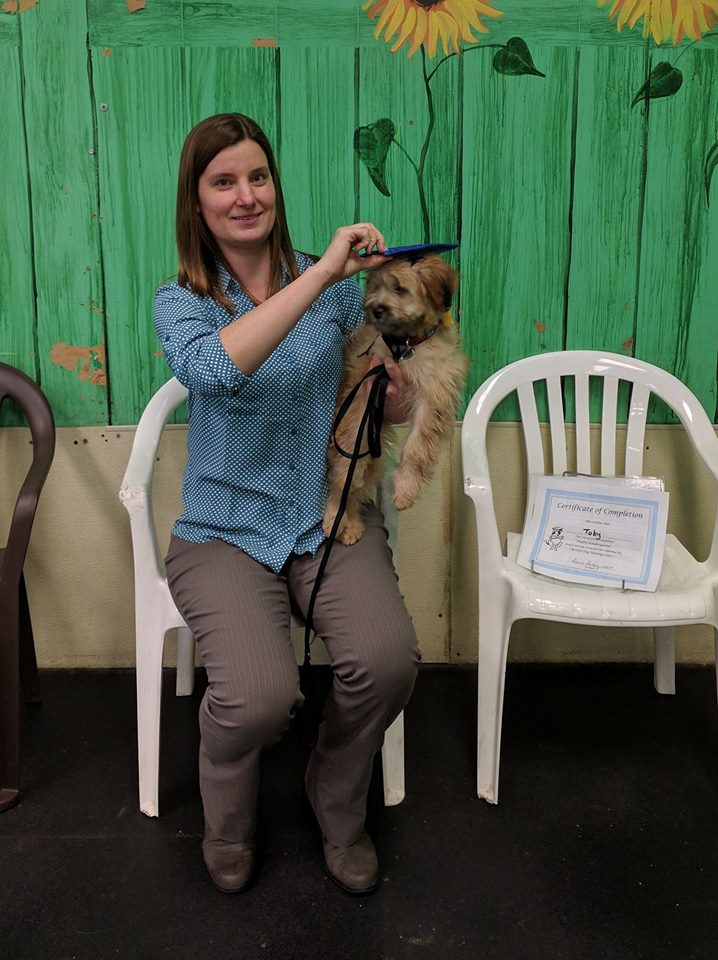 I have lived all over the U.S., from Florida to California. I have spent 15 years in public relations, helping the government, companies and non-profits communicate. I am so lucky to have found a dog rescue organization here in Washington, D.C. where I can volunteer and use my communication skills to help!
I am a media volunteer, which means I help with social media campaigns designed to match rescue pups with their forever homes and help raise money so that the organization can save even more dogs.  It's amazing how many fantastic people I have met volunteering to help rescue dogs!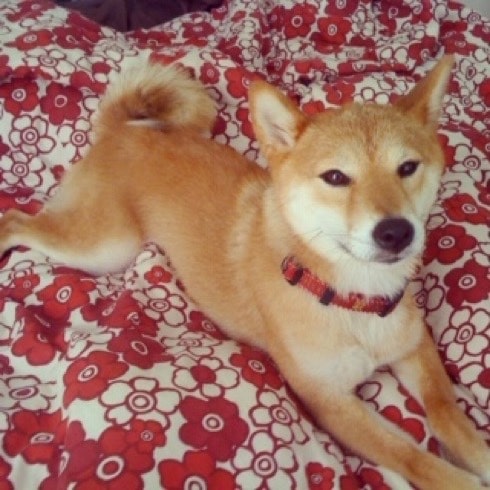 I always remember having a dog as part of my family, but the first dog I had as an adult was in college. Magic was a black lab who I rescued in Florida, and traveled all over the country with me, all the way to Los Angeles, California. My next dog was a Shiba Inu. Sencha, which means green tea in Japanese, was 1.5 years old and a "failed" show dog when we found each other.
Shibas are a very interesting breed and she and I were a perfect match! One thing that's interesting about Shiba Inus is that they were bred for hunting small game by flushing them out of the brush (Shiba means brush dog in Japanese) and they have very poor recall skills, meaning you can never let them off a leash.
They are also fantastic climbers and have been known to escape from pretty much everywhere. As you can see, they are extremely smart dogs! Sencha once escaped and went missing for more than a week. She was found 8 miles from my house, when a dog walker looked down and realized she had an extra dog! Luckily Sencha had a "chip," making it very easy to find me!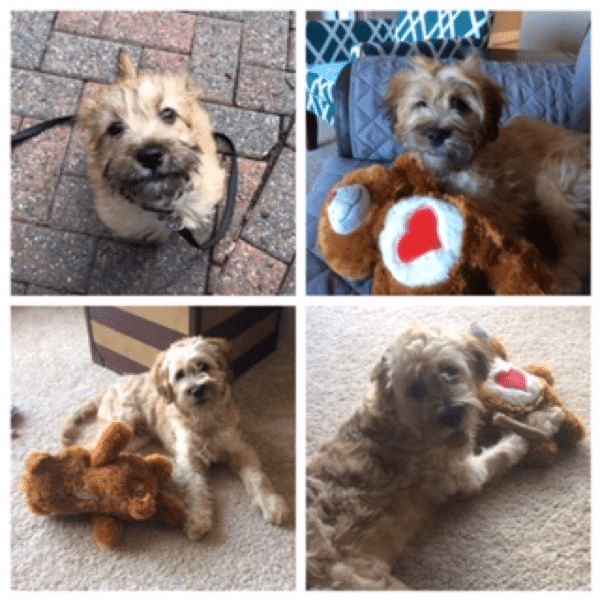 Toby is the first dog I have had since he was a small puppy, just 8-weeks old! It has been so fun to watch him grow and learn. We started puppy school at 10 weeks, and introductory obedience training right after that. Toby has a fantastic dog walker and attends doggie daycare and boarding when I travel. He is a great city dog, who loves living in an apartment full of other dogs; but he also likes hiking on the weekends and traveling in short car trips up and down the East Coast.