When looking for Golden Retriever puppies for sale in California, it is important to keep the quality of the breeder in mind. You want to make sure that the breeders use healthy parents that have undergone testing for genetic health as well as health for eyes, heart, hips, and elbows. Golden Retrievers are prone to cancer, so a knowledgeable breeder is imperative. Consider looking into a breeder who uses English Golden Retrievers in their program. English lines have been shown to have up to a two-year longer lifespan than purely American lines. English Golden Retrievers are often lighter than standard American Goldens.
Another aspect to consider when looking for a Golden Retriever puppy in California is if the parents have any Championship titles. This could be in conformation, obedience, agility, or even hunting. Depending on what you want to accomplish with your puppy, these aspects might be important to you. If you are wanting a purebred Golden Retriever, it is also advisable to get a puppy from an AKC registered breeder.
Now that you know what to look for in a breeder, let's take a look at some of the top Golden Retriever breeders in California!
Top Reputable Golden Retriever Breeders in California
1. Nicholberry Goldens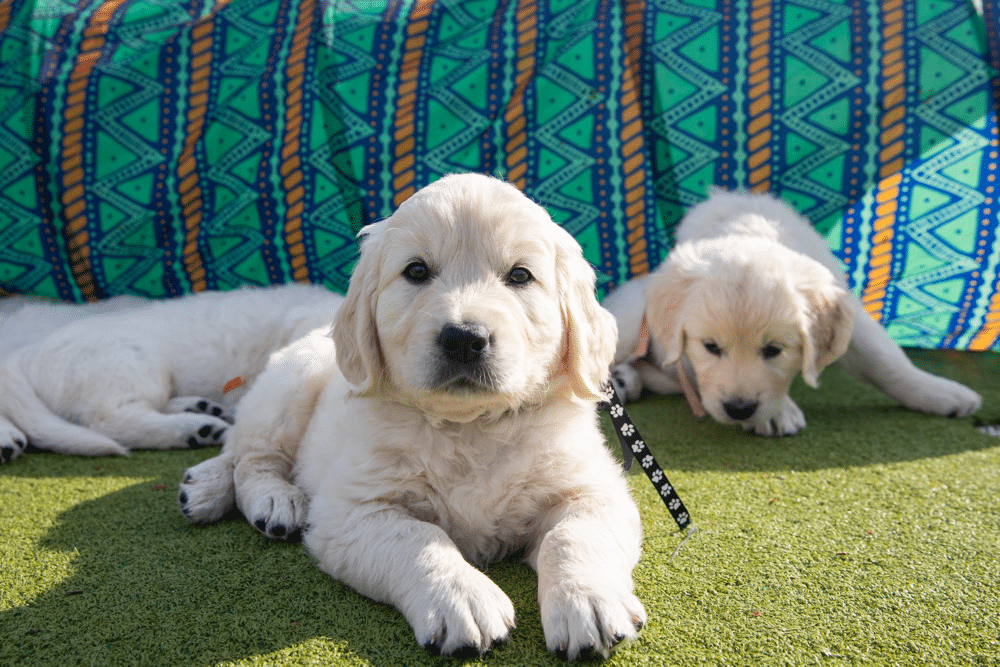 Nestled halfway between Los Angeles and San Francisco, Nicholberry Goldens exists on a three-acre farm. It is a small family kennel that breeds English Golden Retrievers. They are passionate about raising quality dogs bred from genetically healthy parents that also pass their health certifications.
The puppies are raised inside the home and treated like one of their own dogs. They are well socialized and go through a great enrichment program during their developmental time at Nicholberry farms. The breeders strive to make sure that the puppy's personality matches the family they are going home with, so they make sure to assist all potential owners in finding their perfect puppy.
Many puppies from this breeder have gone on to become certified therapy dogs. There is even a part of their website dedicated to their puppies that have gone on to be working dogs from therapy to bomb detection to acting! They clearly love their puppies and are a great opinion for considering a future furry family member.
2. Chadwick's Goldens
Chadwick's Goldens is a breeder in Southern California. They are breeders of English Cream golden retrievers, which are lighter than the traditional American golden color. All of their puppies come with microchips and are AKC registrable. All of the parents are genetically tested and cleared prior to breeding.
The puppies are well-socialized with other dogs, children, and cats. All puppies are sold with limited registration, so they cannot be bred. They are intended to be family dogs for their new families, not for breeding. The puppies go to their forever homes with their needed shots, deworming, and vet checks. They also are doggy door trained! Most importantly, the puppies are raised to be loving and perfect for families. When looking for a golden retriever puppy in Southern California, keep Chadwick's Goldens in mind.
3. Lucky Charm English Golden Retrievers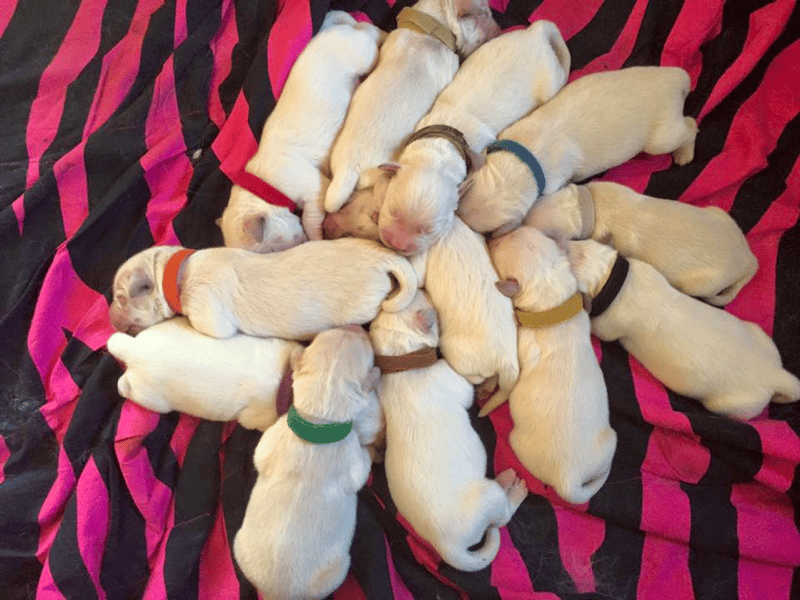 Lucky Charm specializes in English Cream Golden Retrievers. They are AKC registered. All breeding dogs are champions with genetic health clearances to ensure that the puppies are born as healthy as possible! The parents also are shown in AKC events to earn titles from their fantastic conformation.
The puppies are given veterinary checks with vaccines and dewormers and all come with a genetic health guarantee. Socialization is done throughout the puppies' time with the breeder and all leave with many experiences that make them ready to face the world. The breeder takes pride in the attention they give the puppies prior to them leaving for their homes. They definitely are a great breeder to consider when looking for a puppy in California.
4. Golden Meadows Golden Retrievers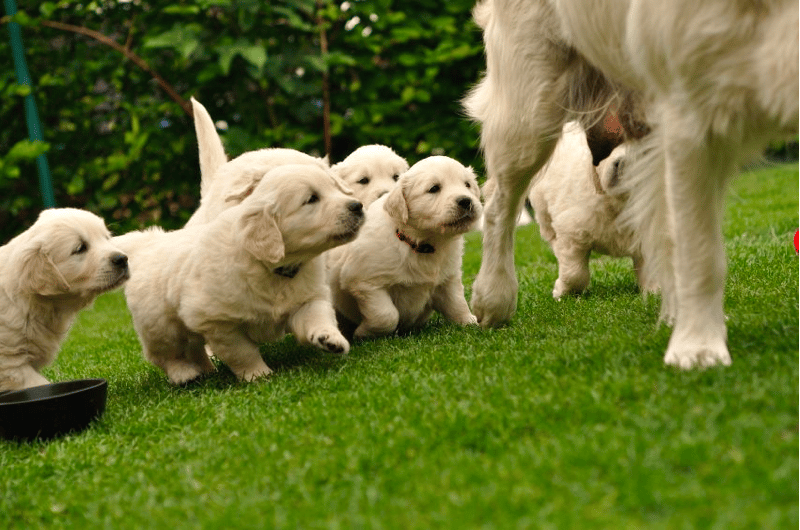 A breeder with 25 years of experience, Golden Meadows is a quality California Golden Retriever breeder near the Santa Barbara area. They are recognized by the AKC as a Breeder of Merit and is a member of the Golden Retriever Club of America. The parent dogs are genetically tested and all puppies come with a three-year genetic health guarantee.
Their puppies are bred for the classic golden color as well as the English Cream. They also offer to train puppies for their future owners with things from crate training and leash walking to passing the AKC Canine Good Citizenship test. They use the Rule of 7's when preparing their puppies for the world, which means they are introduced to many types of stimuli. Their well-socialized dogs make great family pets, service dogs, and even have appeared in commercials. It is essential to put in a deposit and get on their waiting list if you want one of their puppies!
5. Sunrise Goldens
Another quality breeder is Sunrise Goldens. They breed Golden Retrievers with English bloodlines. All of their dogs have extensive health certifications. They list every dog's genetic results in individual pages on their website. They also list out a cheat sheet of what the different results mean so you can better understand what everything means.
They care greatly for their puppies and there is an interview process to receive one of their dogs. An important note to make is that you do not get to pick your puppy prior to the pick-up day. However, all puppies are assured to be healthy and have good temperaments. The puppies do come with a genetic health guarantee for 12 months. The puppies receive their appropriate vaccines, dewormers, and are microchipped prior to pick-up. It is obvious that Sunrise Goldens cares for their puppies and is a great option for Golden Retriever puppies in Southern California.
6. Rooster Valley Golden Retrievers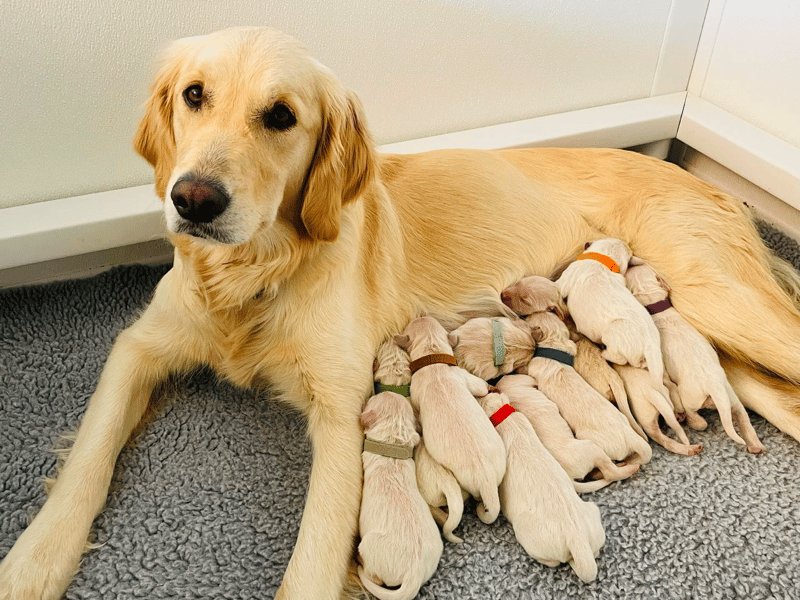 Located in Modesto, California, Rooster Valley Golden Retrievers raise quality golden retriever puppies. They are a small, family-owned breeder. They imported multiple dogs from Europe to allow for genetic diversity. The dogs also have all appropriate genetic testing completed.
The puppies are well socialized and raised in homes with families. They make sure the temperaments of the parent dogs are also up to par with their high standards. They have a few dogs they breed at this time, but it can still be a wait to get one of their quality puppies. Because of this, it is important to get on their waiting list if you want one of their dogs!
7. Victory Golden Retrievers
If you are looking for Golden Retriever puppies near Laguna Beach, California, Victory Golden Retrievers might be the place you are looking for. They have quality goldens that have more of the American style of Golden Retriever. This breeder is part of The Golden Retriever Club of America, The Golden Retriever Club of Los Angeles, and Southern California Sporting Dog Fanciers. Their breeding dogs all have their appropriate health checks to ensure puppy health. They also make sure the puppies have great temperaments!
Due to wanting quality over quantity, Victory Golden Retrievers has limited litters during the year, so it is important to get on their waiting list. Many puppies are AKC Champions and Certified Therapy Goldens. Their great temperaments and even better genetic backgrounds make Victory Golden Retrievers a quality breeder in California.
8. Classic Heritage Golden Retrievers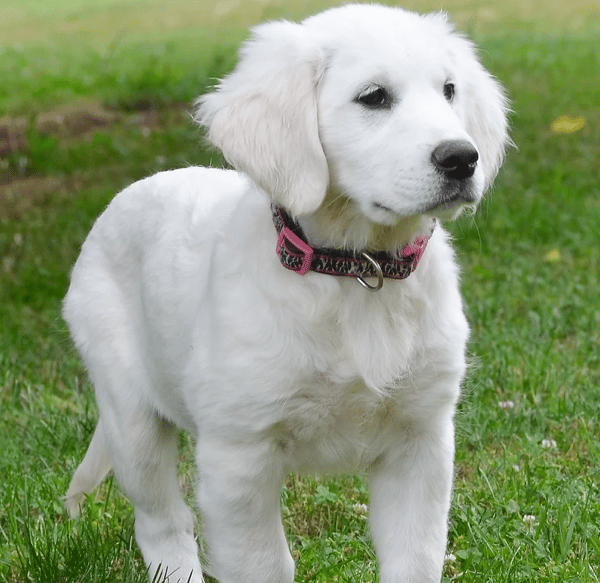 Quality golden retriever puppies are what you can expect from this breeder. They are Golden Retriever breeders in Northern California and also have a Southern California location. They are dedicated to providing the best puppies possible to loving homes. All of their dogs must pass rigorous testing prior to breeding to make sure that the puppies are healthy. They are truly dedicated to improving the breed.
Puppies come with their appropriate vaccines and deworming. The puppies have fantastic temperaments and are guaranteed to be healthy at time of sale. The color of the puppies is the lighter cream color of the English Goldens Retrievers. A very beautiful and south after the color that has grown in popularity over the years.
They also sometimes retire their older dogs, so if you are looking for an adult Golden Retriever to add to our family, it wouldn't hurt to keep an eye on their website. It is more expensive to get a fully trained adult dog, but sometimes that is worth skipping the puppy stages! If you are interested in guardianship where you house one of their breeding dogs, that is also an option. In cases like this, you care for the dog and it is essentially your pet, but every so often they take the dog for breeding purposes.
| | |
| --- | --- |
| Name: | Classic Heritage Golden Retrievers |
| Address: | Newcastle, California, and San Diego's North County |
| Email: | N/A |
| Phone Number: | (916) 259-3887 |
| Website: | classicheritagegoldenretrievers.com |
9. Bearden Pack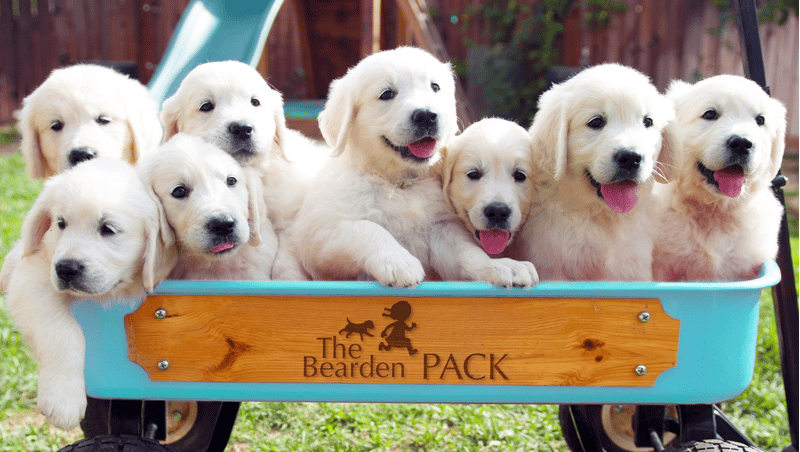 If you are looking for Golden Retriever puppies near Beaumont, California, you can look at the Bearden Pack. It is run by a small hobby breeder with his family. Many of their breeding dogs have Championship wins.
More than a few of their puppies have been trained to be therapy or service dogs. They also make great additions to anyone's family due to the puppies' great dispositions. Before going to their forever families, the puppies are raised in the house and like a member of the family. At no time are they kept in kennels. They are well socialized and get all of their needed vaccines prior to going to their forever home.
The Bearden Pack is a wonderful breeder that truly cares about its puppies. They also stud out their male and can direct you to other breeders that use their male in case they do not personally have puppies available at this time.
10. Gravitas Goldens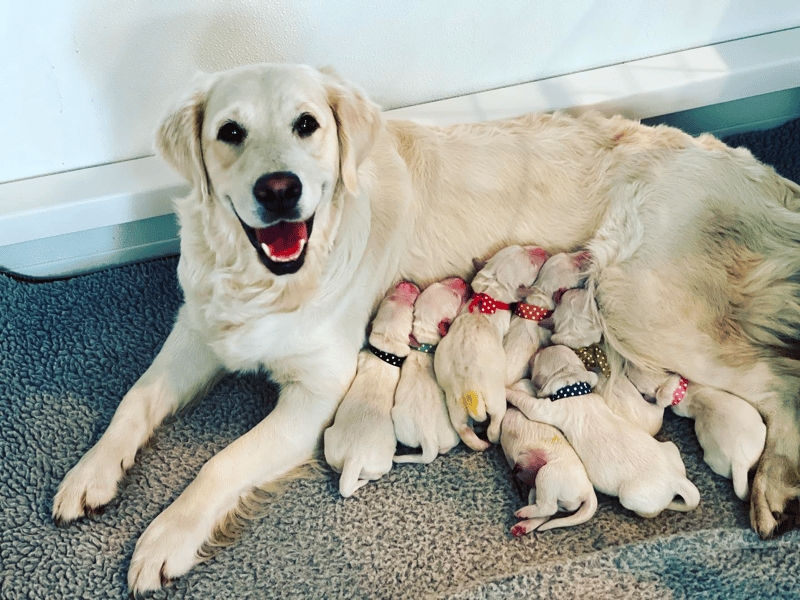 Gravitas Goldens not only breeds quality Golden Retriever puppies in Visalia, California but they are also licensed, dog trainers. They do not show their dogs. Instead, they specialize in training for all types of dogs, including service. Because they are not focused on showing, they say that they specialize more in health and temperament. Each breeding dog is tested for health issues and cleared using appropriate standards.
They have a special process for their puppies to go to new homes. It is not done on a first come first serve basis, but rather on matching each puppy's personality with the appropriate family. This can assure you that the puppy you receive will be the perfect one for you.
They also use Guardian Homes, which are people who care for their breeding dogs and treat them as one of the family. This is a good option if you want one of their dogs.
11. Prim's Golden Retrievers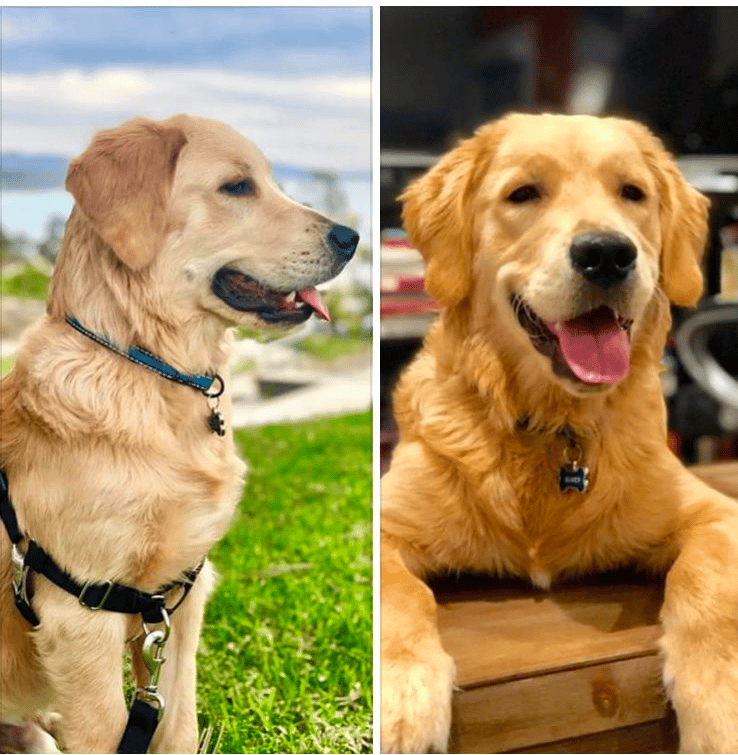 A breeder for more than ten years, Prim's Goldens are well taken care of. This breeder uses AKC registered parents that come from champion lines and are often champions themselves. They also have the appropriate OFA clearances prior to breeding. They pride themselves on not being a kennel. Their breeding dogs are their pets and they raise the puppies inside the home. Prim's Golden Retrievers are members of AKC BRED and H.E.A.R.T. certified. The parents have wonderful temperaments and are well socialized by the family that breeds them.
The puppies are well cared for and expertly socialized by the family. They come with the appropriate vaccines and are dewormed. The breeders carefully choose the people who get their puppies. They truly are a wonderful small breeder that cares deeply about their puppies.
12. Autumnwind Golden Retrievers
Autumnwind does not breed as often as some of the others on this list, but they truly care for their puppies. They strive to breed the best dogs possible and invest most of their energy into caring for the puppies they do have with all of their love and affection. They are so invested in their puppies that they try to stay in touch with the new owners long after the puppies leave. They even throw birthday parties for returning puppies
The dogs they use are champion show dogs and have all of the required health tests completed. Most of the puppies have a nice gold color that many people think of when they think of Golden Retrievers. They are a quality breeder that wants their puppies to be cared for by loving families.
13. Cal Creek Golden Retrievers
Located in Mader County, Cal Creek takes care to breed quality Golden Retrievers in California. They only breed a couple of times a year and their waiting list fills up quickly. They show their dogs to champion level and enjoy showing with their handler and groomer. All dogs have their health clearances and Cal Creek is dedicated to improving the breed through good breeding. They research the pedigrees of their dogs and make sure the genetics are up to par with their high standards.
Currently, they have two females they breed and one male, however they have two more that will be ready for breeding after reaching two years old and passing their health checks. The puppies go to their new homes with the appropriate vaccines and are vet checked prior to leaving with their new families. If you want one of their quality, home-raised puppies, it is a good idea to get on their waiting list quickly!
14. Shadalane Golden Retrievers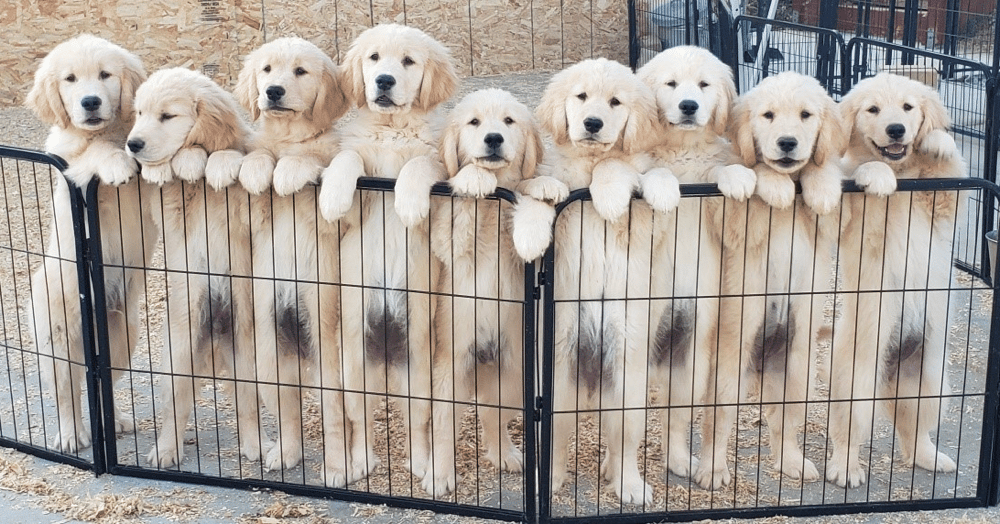 Looking for a Golden Retriever puppy in Southern California? Shadalane Goldens is a great place to consider. They work to ensure healthy puppies with great temperaments. All of the parents have the OFA certificates guaranteeing they have good hips and elbows.
All puppies are dewormed and needed vaccines given before the time of going home. They make sure every potential owner fills out a questionnaire to make sure they are a good home for their dogs and puppies.
They also offer trained young adult dogs if you don't want to deal with the puppy years. The price of the adult dog's varies depending on the level of training the puppy receives. In addition to puppies, Shadalane offers boarding, training, and grooming. They really are a one-stop shop for all of your Golden Retriever needs if you live near Vista, California.
Golden Retriever Breeders in The Other States Near California
Golden Retriever Resources and Tips
Other Dog Breeds:
Final Thoughts
Any of the aforementioned breeders are a great place to get a puppy from. Even if you are only looking for a family dog and not a show-quality Golden Retriever, proper health and temperament are important. You want a puppy that will be a member of your family for years to come. It can be worth paying a little extra in order to get a healthy, happy, and friendly dog. Good luck with your search for your new Golden Retriever puppy in California!