American Golden Retrievers are one of the most recognizable breeds of dogs in the United States. They are well-known for their lovely personalities, their willingness to work hard and hang out with kids and other pets in the family, and their beautiful coats. Many people do not realize that there is also an English Golden Retriever breed.
Some people want to know the differences between the two breeds so that they can decide which of these dog breeds is the best fit for their family. Both breeds have their own pros and cons, which can make one more favorable than the other for your unique living situation. While you might not be able to get access to both breeds in your area locally, there can be options to get English Golden Retriever dogs in most areas of the US if you really want to get one.
If you are ready to learn more about the differences and similarities between the two breeds, you need to read on.
| | |
| --- | --- |
| English Golden Retriever | American Golden Retriever |
| Bred for hunting and their light cream coat | Gun and hunting dog work such as retrieving waterfowl |
| Laidback, friendly, sweet | Very playful and sweet and loves to be with kids and family |
| Not AKC recognized | Is AKC recognized |
| 45-70 lbs | 55-75 lbs |
| 22-24 inches tall | 23-24 inches tall |
| Very trainable | Highly trainable |
| Good with other pets | Excellent with other pets |
| The lifespan of 10-12 years | The lifespan of 10-11 years |
English Vs. American Golden Retriever: Differences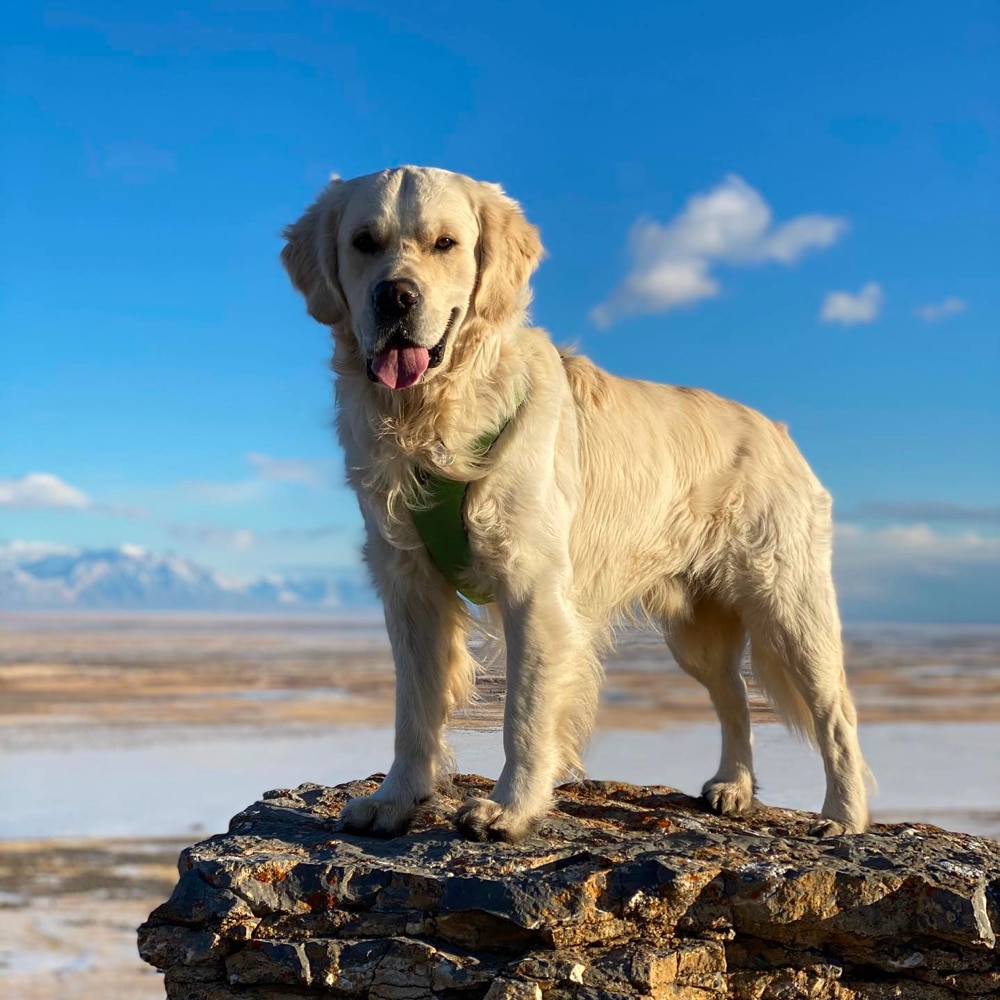 The differences between the two dog breeds are not as numerous as the similarities. The biggest differences are in their personalities and their level of necessary activity. American Golden Retrievers are bred to be really high-energy and busier each day. This is because they are mostly used as a hunting dog breed and they need to be able to work hard all day long.
English Golden Retrievers have less energy and are bred to be family dogs and show dogs rather than working dogs. This means that they do not need as much exercise each day and they are easier to keep in apartments and other kinds of living spaces without a yard or a place to readily exercise them. English Golden Retrievers are also bred a little bit more for their coat and their looks, which means that sometimes they are not as driven to be active or to learn skills. They can be a bit of a hang-about dog which can be ideal for some families.
The other key difference between the two breeds is the color and length of their coats. English Golden Retrievers are a soft, creamy white and their coats are longer and silkier than American Golden Retrievers. They are bred for this characteristic coat specifically and it is really a lovely feature of the breed.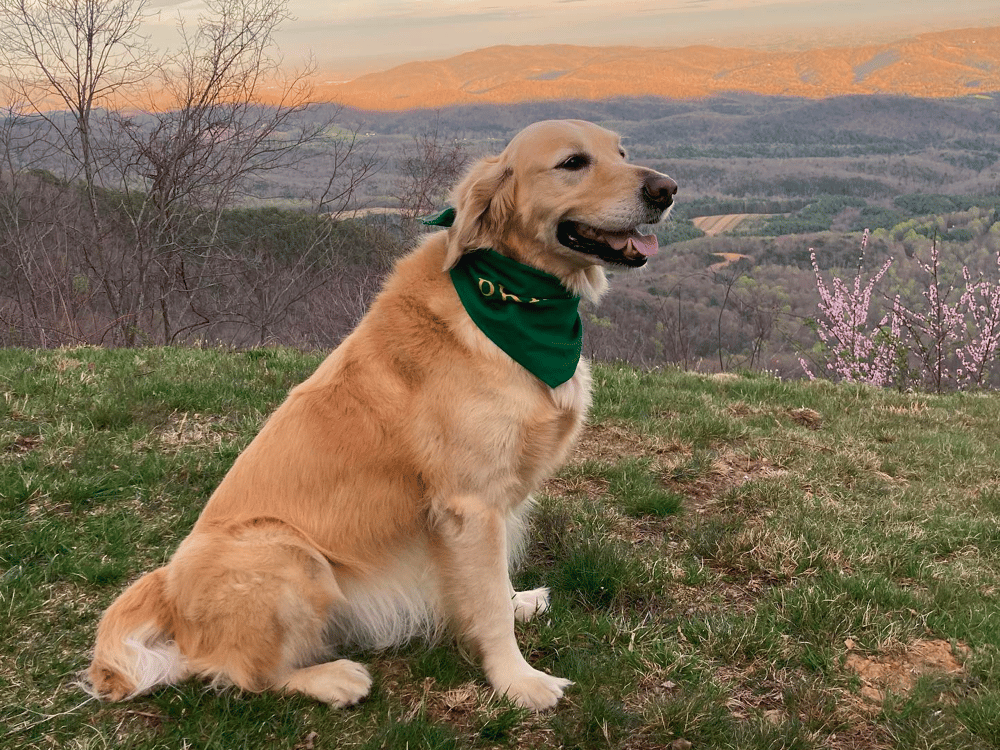 American Golden Retrievers have been bred to have a long and soft coat, but it is more yellow in color and it is not as long as the English Golden Retriever haircoat. This can make them easier to care for than their English counterparts, but you should be aware that the length of the American Golden Retriever's coat does not mean that you will not have to groom your dog regularly. Both breeds benefit from the skilled care of a groomer and you might want to keep this in mind if you really don't want to invest money and time on a regular basis into grooming.
The build of these two breeds is not the same either. The American Golden Retriever tends to be a little leaner and taller and not as thick in the body. Golden Retrievers from Europe are often a bit stouter and they tend to have shorter legs. The European dog will have a more balanced head shape than the American dog as well. This can make the American dog seem more athletic even if your unique dog is not that high energy or talented in this area.
American Golden Retrievers have large eyes that are dark brown. English Golden Retrievers tend to have slightly larger eyes than their American counterparts and they are usually darker than the eyes of the American breed. This is not totally congruent between breeders, so you might have to make this a factor that you choose your dog for if this is critical for your needs or preferences. The ears of the American Golden Retriever sit slightly higher than those of the English Golden Retriever as well, which can greatly change the look of their faces in some cases.
The difference between the appearance of the two breeds in appearance is not that extreme, but it can be important to some people who are shopping for specific coat color, coat length, and facial shape. If you are looking for a pet-quality dog, you might need to worry about this choice for your dog purchase. Appearance matters most when picking a show dog, but the differences in the coat and the head shape between these two breeds will not impact their health or any of the important variables related to pet ownership.
English Vs. American Golden Retriever: Similarities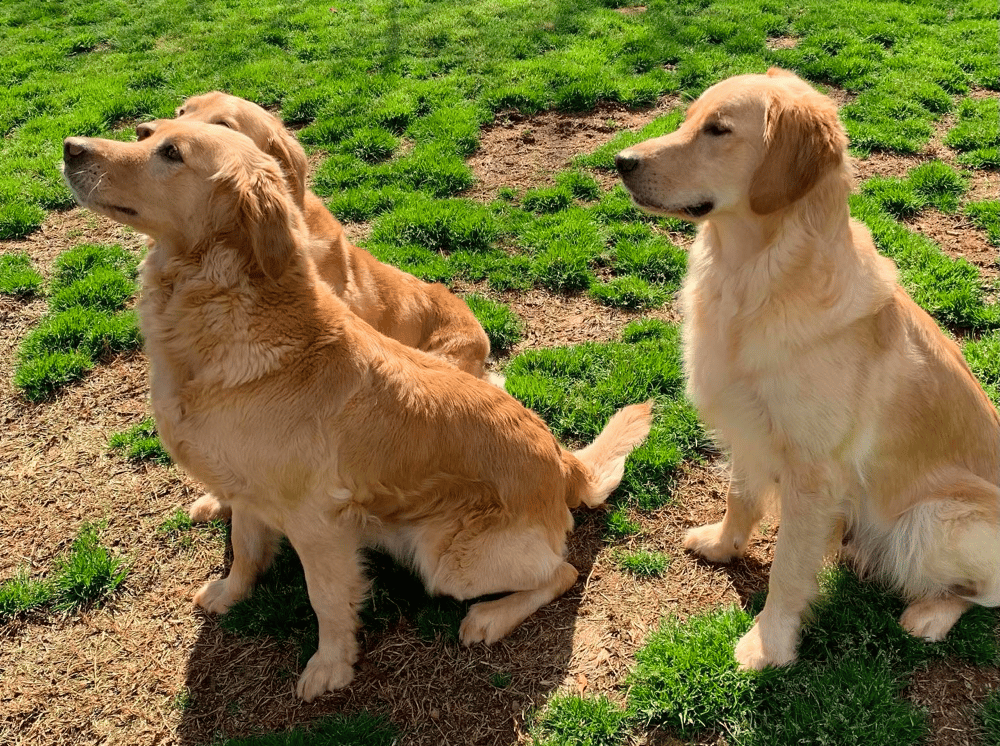 As stated before, there are more things that these dog breeds have in common than things that they do not. Golden Retrievers are a remarkably consistent breed and when you pick any of the versions of this breed, you will be able to count on a lot of really consistent personality traits and appearance traits. Golden Retrievers might be bred to be used for show or for work, but the care with which this breed has been governed has led to it being a superior choice for many dog owners when compared to other breeds. When you choose a Golden Retriever, you will be able to count on their excellent temperament, their beauty, and their overall good health.
These breeds of dogs do require exercise each day, even if the English Golden Retriever is not as high energy as the American version of the breed. This is especially true of puppies and owners will need to be prepared to commit this time to the care of their dogs each day for their well-being and mental health. Golden Retrievers of other breeds are not ideal for people who do not have time to play with or walk a dog each day.
Both the English Golden Retriever and the American Golden Retriever will shed a lot and need consistent grooming. No matter which of the two breeds you pick, you will need to be sure that you are prepared to care for their coat yourself or to hire someone to do so on a regular basis. The English Golden Retriever has longer and silkier hair, but some of the breeds will need to be regularly groomed. Grooming doesn't have to break the bank if you stay on top of it, and keeping your dog on a schedule with a groomer will make the process more affordable and easier for your pet.
Both breeds are very smart and can be readily trained to do tricks, play games, and more. If you have been worried that the English Golden Retriever might not be as easy to train like the American Golden Retriever, you do not have to worry. Both of these breeds are very smart and simple to teach things to even if the American Golden Retriever is higher energy. The American Golden Retriever might need to work on training skills daily to be happy, and the English Golden Retriever might be happier with a few days of this work a week. Remember that each dog is different and tailor your training techniques to your dog's specific preferences.
These dog breeds are both very easy to feed. In fact, most Golden Retrievers like food so much that it can be easy to make them too fat. Be sure that you are not allowing your dog to eat too much each day. You might need to check with a vet as to the correct amount of food for your dog's age and size. Keeping your Golden Retriever thin enough, no matter which kind you have is the best way to make sure that they are healthy over the long term.
On a less ideal note, there are some similarities between these breeds related to health. There are some studies that show that 60% of American Golden Retrievers will get cancer (study here, this is the highest ratio of dogs getting cancer in the entirety of the dog world), but the English Golden Retrievers just come in at 38.8% (study here).
All Golden Retriever breeds are also prone to hip and elbow dysplasia. Responsible breeders will certify their puppies for this to make sure that you do not have to deal with this heartbreaking problem. This does not mean that there is no chance that your dog will develop this problem, but it does reduce the risk. Breeders of both types of Golden Retriever should also certify their dogs as free from heart defects since this is another common health concern for Golden Retrievers.
Many pet owners think that picking one of the two kinds of Golden Retriever will give them access to a pet that is free from these common Golden Retriever ailments but that is not actually the case. The defects that are common to one breed of Golden Retriever are present in the other as well. This is one of the unfortunate things that the two breeds of Golden Retriever do have in common and this is something that anyone wanting to get a Golden Retriever should be aware of.
English Vs. American Golden Retriever: Popularity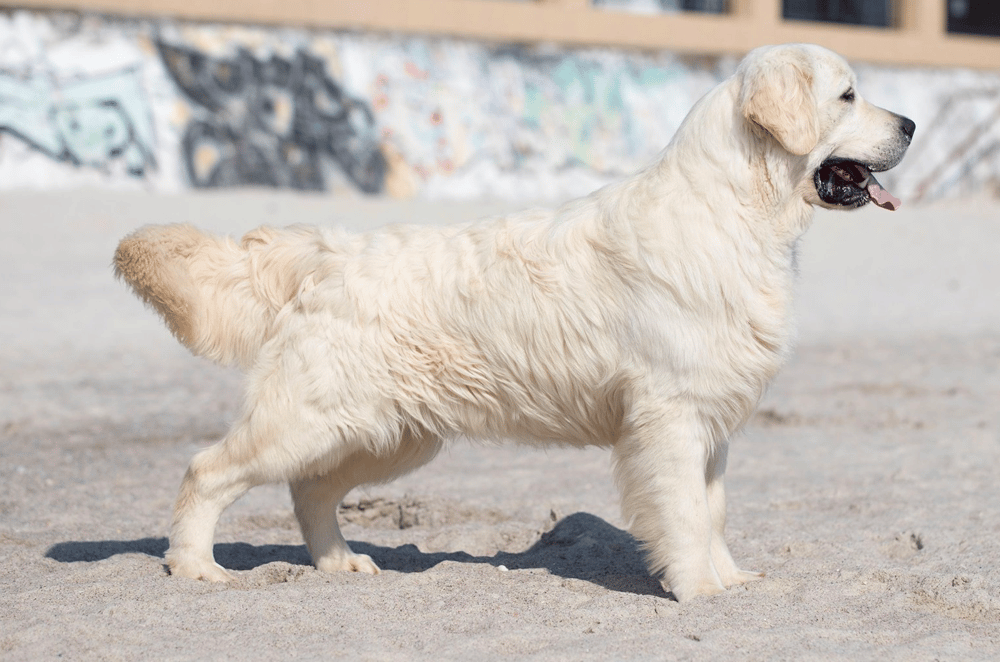 The question of which of these dog breeds is more popular is not really easy to answer. English Golden Retrievers are increasing in popularity in the US at this time because more dogs have been imported from Europe to breed puppies of this kind. The numbers are still skewed in favor of the American version of the breed only because this has been the only kind of Golden Retriever that you could get for years.
The popularity of the English Golden Retriever is more linked with people who prefer to show their dogs and people who are looking for the appearance and the mellowness of the English Golden Retriever. These puppies will almost always cost more than American Golden Retrievers, however, and they can be hard to get in some parts of the US as well. If you are sold on getting a European Golden Retriever, you might have to buy your dog many states away and have it delivered to you.
As there are more breeders of European Golden Retrievers, it is possible that the preference for this dog could outweigh the preference for the American Golden Retriever. At this time, it is hard to say if that will come to pass, but you will always be more likely to be able to get an American Golden Retriever in your local area than an English Golden Retriever.
Can I AKC Register my English Golden Retriever?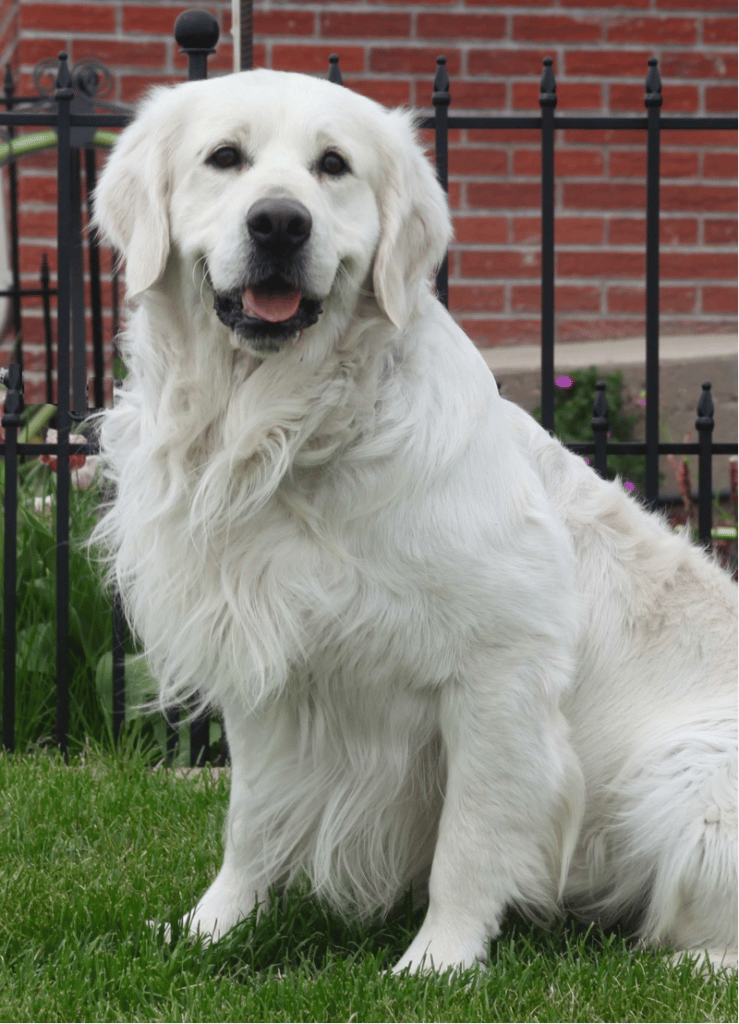 At this time, your English Golden Retriever will not be allowed to be AKC registered. This is because there is a British Kennel Club for you to register them with. The breeding standards for these show dogs are different in the US and Europe, so there is currently no way to register a breed that is not of American origin with the AKC. This can be a stumbling block for those who want to compete in American shows that are AKC registered.
There is no likelihood that this will change since the breed registries are separated for a reason. While the two breeds of dog look the same overall, they are not actually the same breed of dog and should not be competing against one another at shows. This also protects the purity of the breed. If English Golden Retrievers were able to be registered with American ones, they could be crossbred. This would dilute the breed in a negative way that is not good for the health of the breed.
This is something that you need to keep in mind if you are wanting to compete or sell your own registered dogs in the US. You will not be able to do so if you have an English Golden Retriever that you are going to be showing or breeding.
How Do I Pick A Reputable Golden Retriever Breeder?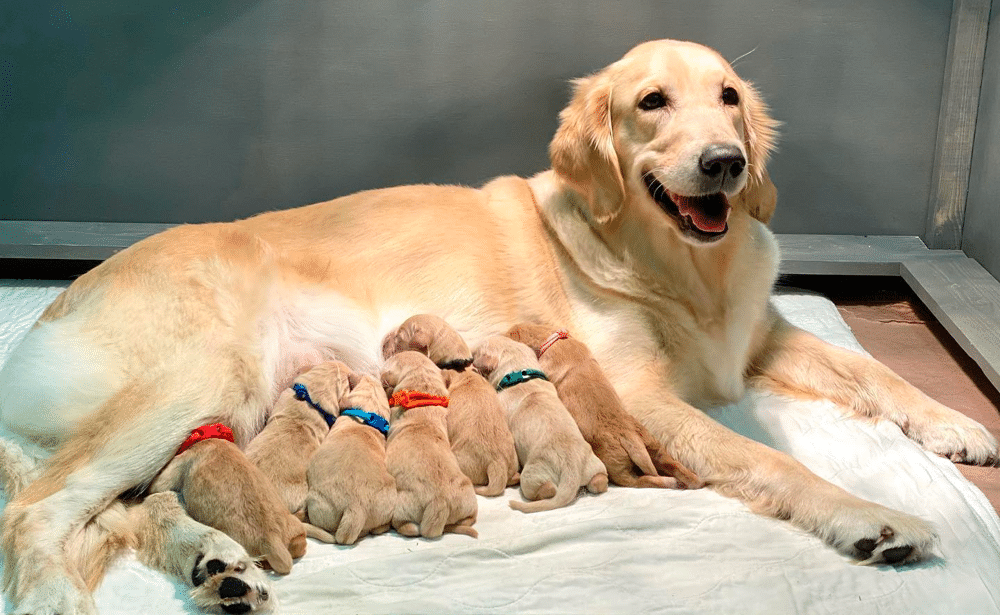 You will want to be sure that you do your research before you get a Golden Retriever puppy. Either of these breeds will need to be certified for healthy hips, elbows, hearts, and more. You will also want to be sure that you ask about puppy guarantees and how the breeder reserves puppies and how much the puppy deposit is. There are many variables involved in selecting a dog from a breeder, and you will want to be sure that you do not just pick the first breeder that you talk to without doing some research.
You might have to work with a breeder that is nowhere near your location if you are looking for an English Golden Retriever which just increases the need for you to do your research. Getting a dog from a few states away that is not healthy and not certified for health is never a good idea. This kind of potentially bad situation can be prevented by working with a skilled breeder.
Remember that you do not have to fall in love with the first puppy that you see. You will want to look into all the details of the dogs that you are considering before you choose a breeder to work with. You will likely have to wait quite a while for your puppy as well, and you need to be prepared for this. If you are not picky about health, appearance, or certifications, you can always work with a pet-quality breeder. Just make sure that you are aware that this plan might lead to some heartbreak related to your dog's health in the long run.
This dog breed has been carefully and selectively for years to make sure that health concerns are limited and when you choose to work with a breeder that is not as experienced or attentive, you will be opening the door for lots of trouble with your dog's health or the purchase process. People who want to rescue dogs who are at least part Golden Retriever might find that this is a better option for their needs than picking a puppy from a potential puppy mill.
If you need some help finding the perfect Golden Retriever puppy, you can use this guide for your needs. You might never have had to look for a dog of this breed and having some help to pick the right dog can make all the difference when you are shopping for your next dog. Buying blindly and hoping for the best is never a good idea and you will want to be sure that you avoid this by preparing for your shopping process correctly. Golden Retrievers are more common than some other breeds, but there are not always reputable breeders in every area to work with for your dog purchase.
Which Type of Golden Retriever is Right For You?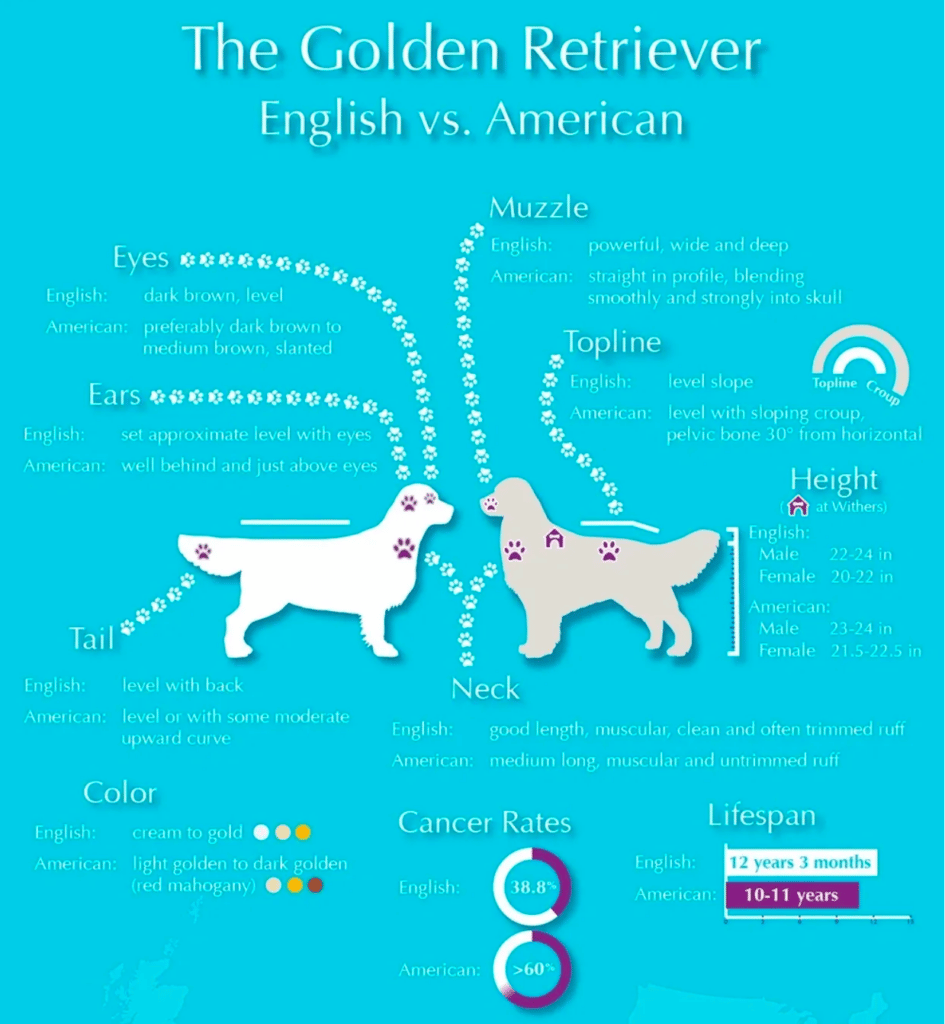 This is a very personal question and you will have a great experience with either kind of Golden Retriever dog. You will have to keep in mind that you cannot AKC register your English Golden Retriever and you cannot breed these dogs easily in the US if that is your goal as well. Dog sports options might be limited for your English Golden Retriever as well for the same reasons as doing with registration.
If you are looking at health, both breeds are equally likely to have health issues to do with their hips, elbows, and hearts. You might also expect to deal with a higher risk of cancer in both breeds. It would be nice if one of the breeds was less likely to have health issues, but this is sadly not the case.
If you want to go hunting with your Golden Retriever, you will need to pick an American Golden Retriever for sure. These dogs have been bred for this purpose specifically and they excel at it. If you want a beautiful dog that has a long and showy coat and that can compete in international competitions in the UK, then you will need to get an English Golden Retriever. No matter which breed you pick, you will need to consider that you will be limited to competing with it in its country of origin.
Both breeds of dogs have excellent personalities and temperaments and they are great family dogs. You will be able to trust either dog to get along great with kids and other pets in the house and to be really easy to train and care for. Both breeds of dogs can gain weight easily, so you will need to be careful not to overfeed them.
Picking the right Golden Retriever breed is ultimately a personal decision that might be based on appearance, energy level, or other factors. These are both very nice breeds that will make great family dogs and that you will enjoy every day. Choosing a Golden Retriever is always a good decision and you will be so glad that you chose this lovely breed to share your life.
Golden Retriever Resources and Tips