Golden Retrievers are known as family-friendly dogs and they are very popular among breeders because they are so well known as family dogs. Golden retrievers can be trained for shows, obedience, or focusing on being family-friendly. If you've been on the hunt for a trusted Golden retrievers breeder then you've come to the right place. Overall, it can be a little bit stressful when you try to find the perfect dog or perfect breeder to go through, but we've narrowed down the search a little bit.
Golden Retriever breeders that are trustworthy will have great reviews and contact information, and they take care of their puppies how they should. It's important for breeders to keep their puppies socialized, vaccinated and medically cared for, and trained in any way that they may need. Breeders that are AKC registered and have other registrations, awards, or certifications can ensure that you are choosing a trustworthy breeder. We've compiled a list of trustworthy Golden retrievers breeders so that you can find your perfect Golden Retriever puppies in West Virginia.
What Trusted Golden Retriever Breeders Are In West Virginia?
As we stated above, there are a few different Golden retriever breeders in West Virginia. These Golden Retriever breeders are certified, registered, and offer training or health tests on their puppies. They also offer both male and female puppies. Some breeders don't always have Golden Retriever puppies available, so you may want to contact the breeders to see when the next available litter is.
1. Safari Goldens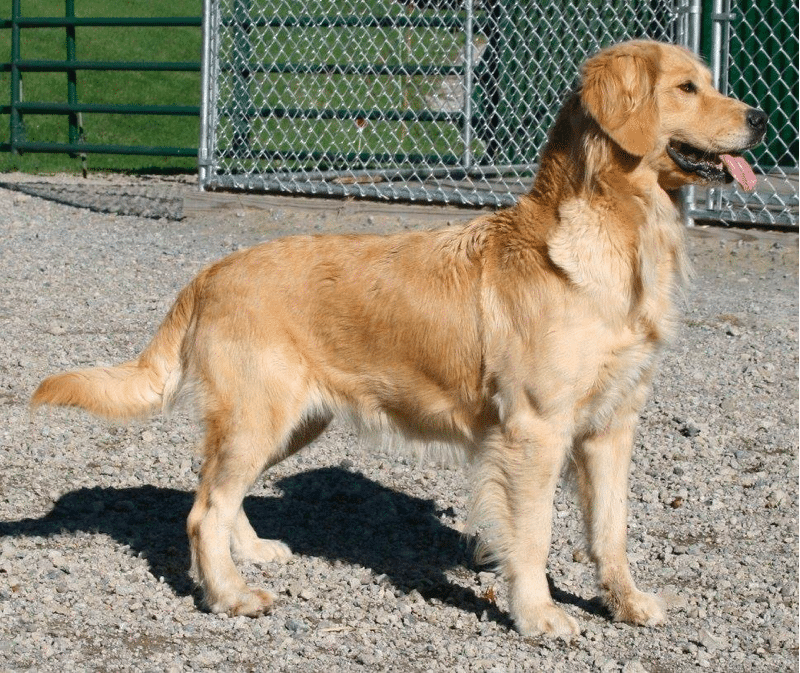 Safari Goldens is a very trusted and popular Golden Retriever breeder in the West Virginia area. This breeder focuses on breeding the perfect Goldens for a family home. They are AKC registered, OFA and Cerf certified. This breeder also breeds dogs specifically for shows and typically can enter their dogs in shows and win awards doing so. Thai breeders offer a long list of amazing puppies on a regular basis.
The owner is very knowledgeable and they have been in business doing this for years so the experience is there. Safari Goldens is very transparent about what training, certifications, and registrations are done on their dogs. This breeder is very family-oriented and is also very successful in finding the perfect fit for every single family.
Safari Goldens is extremely professional and even sends the puppies home with customers microchipped and up to date on all veterinary care needed. This breeder also has many ways to communicate and contact them which is convenient. I definitely recommend Safari Goldens to find your next Golden Retriever puppy.
2. Newman Goldens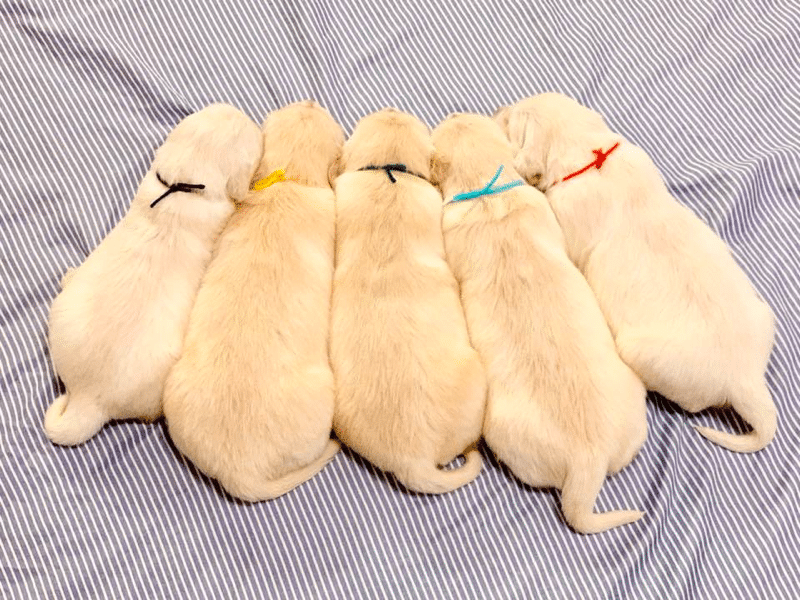 Newman Goldens is yet another very popular and trustworthy Golden Retriever breeder in West Virginia. Newman Goldens' main goal is to deliver amazing quality Golden Retriever puppies to families. This breeder is a family-owned business that has grown a lot over the years to produce the best quality puppies. This breeder gives a lot of information on the parents of the puppies so that each family and owner knows exactly what they can expect from their puppy.
Giving information on the Golden Retriever parents gives the owners a sneak peek into what their new dog will be like as well. Newman Goldens spends a lot of time finding the perfect parents to breed in order to produce high-quality Golden Retrievers. People love this breeder because they take the time to find amazing parents to breed rather than just breeding two Goldens with no background information. They're very trustworthy and they have fast and reliable communication methods as well.
All of their puppies are AKC registered and they also provide tons of information on the puppies and parents on their website without having to contact them.
3. Deer Creek Goldens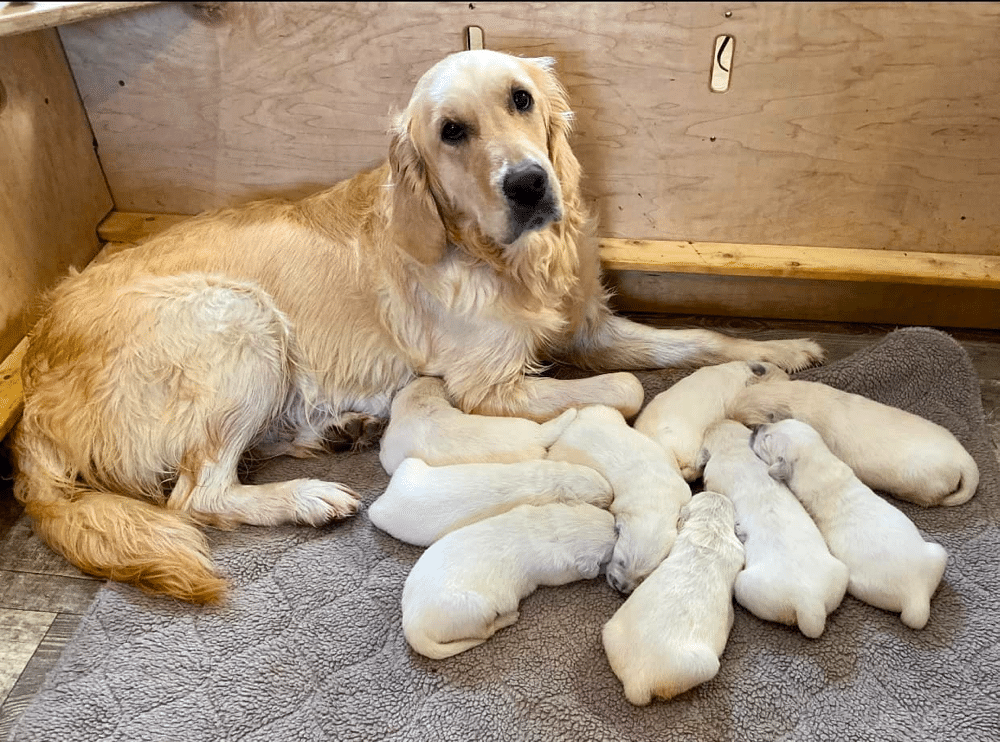 Deer Creek Goldens is a Golden Retriever breeder in West Virginia that has over 20 years of experience in breeding Golden Retriever puppies. This breeder breeds Golden puppies to have the best quality and great temperament. This breeder actually breeds their puppies with both American and European Goldens to ensure that the life expectancy is as long as possible for these dogs.
The great thing about this breeder is that all of their puppies are health tested either with Paw Print Genetics testing or Embark Genetics, but either way, you will know that your puppy is completely healthy. They do an amazing job at preparing their dogs for pickup by their new owner by making sure they are exposed to socialization, sounds, smells, and anything else to ensure that they are completely comfortable. Deer Creek Goldens is a trustworthy Golden Retriever breeder that many people love because of their attention to detail within their dogs and the pre-exposure to things before the owner comes to get the puppies.
4. White Oak Golden Retrievers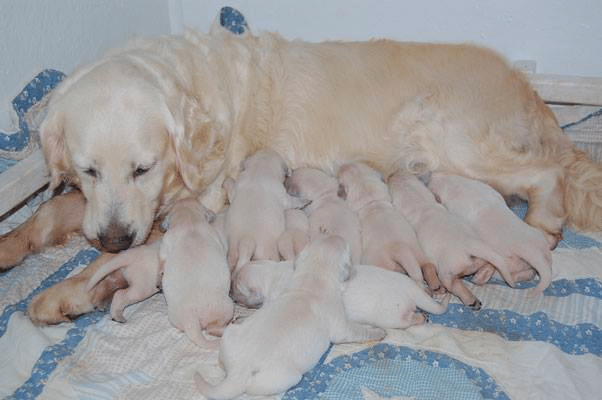 White Oak Golden Retrievers is a breeder that has a lot of experience in breeding Goldens of many different kinds. A great reason to choose this breeder in specific is that they have White Golden, English Cream, and British Cream Retrievers. This breeder ensures that the dogs are exposed to sounds, people, experiences, and different foods. They breed these Goldens to have a calm demeanor so much so that they are perfect therapy dogs. This breeder takes pride in breeding Goldens that are socialized, smart, healthy, and overall the perfect dog for any situation whether that be for a therapy dog or a family dog. White Oak Golden Retrievers also make sure that their dogs are healthy and they take a holistic approach to them, meaning that they eat raw meats, vegetables, fruits, and even take vitamins. They are advocates for a very healthy line of dogs and we appreciate that from them. People love them because of the health consciousness of their Golden Retriever puppies.
5. Princeton Goldens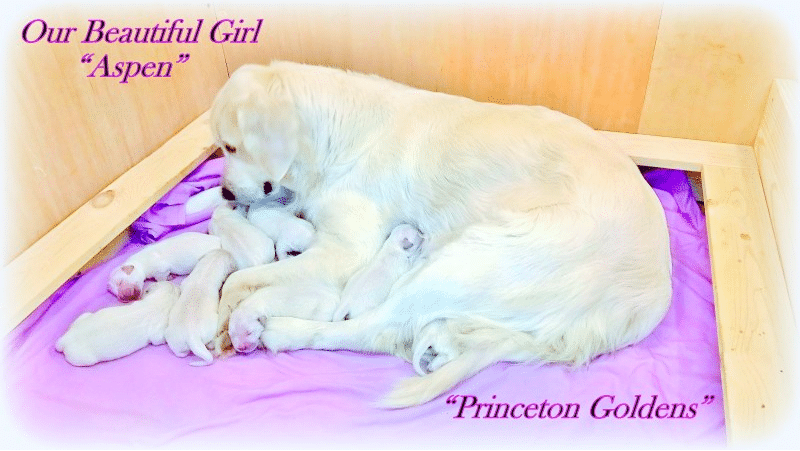 Princeton Goldens is a really great breeder in West Virginia that focuses on breeding Golden Retrievers. I love this breeder because they are trustworthy and their website has a ton of information on the litters that they have available. The website features photos of the many different parents and puppies available. This breeder's goal is to breed high-quality Golden Retriever puppies with great temperament and amazing health. The bloodline of the Goldens that they use to breed is also International Champions which gives owners peace of mind knowing that their puppies are of great quality and come from a bloodline of talented dogs. Princeton Goldens offers a couple of litters a year so that they can spend time one on one with the puppies to ensure that they have great temperament and that they are properly socialized before putting them into a loving home with their new owner. I recommend this breeder to anyone looking for Golden retriever puppies in West Virginia with an International Championship bloodline.
6. Valley Run Farm Golden Retrievers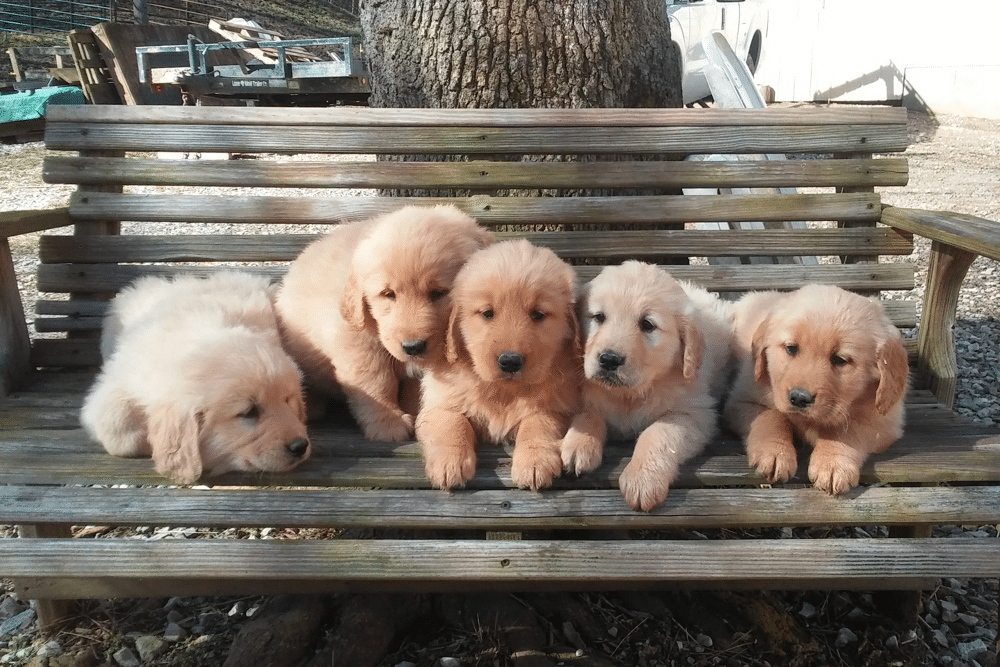 Valley Run Farm Dogs is a known breeder in West Virginia that offers many different litters of AKC registered Golden Retrievers. This breeder has a lot of information on their website available about the adult dogs that they have to breed and the puppies available. All of their puppies are AKC registered and the puppies are sent home with any veterinary care that they need prior to going home with their new owner. The Goldens that are bred are of high quality and they are meant to be a family dog. Golden Retrievers are the perfect family dog especially because this breeder chooses to focus heavily on temperament and making sure they are socialized for their new home. Valley Run Farm Dogs is one of the perfect breeders to go with if you are in the West Virginia area looking for Golden Retriever puppies.
Golden Retriever Breeders in The Other States Near West Virginia
Golden Retriever Resources and Tips
Other Dog Breeds:
Final Thoughts
There are a few different trusted Golden Retriever breeders available with a lot of experience in the dog breeding field and all of them are AKC registered. Depending on what your goals are for the Golden retriever puppies is how you should base which breeder you might want to choose. It's important when looking for brewers that you choose a breeder that focuses on breeding the type of dog you want.
All of these breeders have a lot to offer. We recommend choosing a breeder that is closest to you and contacting them via email, phone, or an in-person visit to get as much information as possible regarding a Golden Retriever puppy. People in West Virginia should have no problem finding a trusted breeder to get their next Golden Retriever puppy.