One of the most well-liked and admired dogs in the United States is the Golden Retriever. This is a gentle dog and if you acquire your Golden Retriever puppy in Kentucky, you will be delighted to find that your new pup is easy to train because this dog is smart. In time, your furry friend will be loyal, a friend to you and your family, and love to hunt. This is an excellent dog breed for the blind. She or he will be your companion and do quite well in houses or apartments and on the farm.
Golden Retriever breeders in Kentucky will provide you with a beautiful puppy, easy to potty train, and will be active with lots of energy. They are swimmers and retrievers as well if you hunt for ducks or other wildfowl. These dogs sense emotions and can comfort you when you are feeling down. They love to please you and appreciate company while enjoying the run.
Intelligent and engaging, Golden Retriever puppies are usually available in different sizes, colors, and shapes. Canadian Golden Retrievers are stockier having a light golden to white coat that is thinner than the American and English Golden Retriever pups.
There are a lot of dog breeding businesses having deplorable puppy mills and scams. Beware!
Find a reputable Golden Retriever breeder, such as the ones reviewed here. Your puppy should have undergone a thorough health assessment so that you know when you buy your puppy, he or she is happy and healthful. Be sure to check the breeder's business reputation, character, health guarantees for the pup, and genetic testing.
1. Golden Acres Farms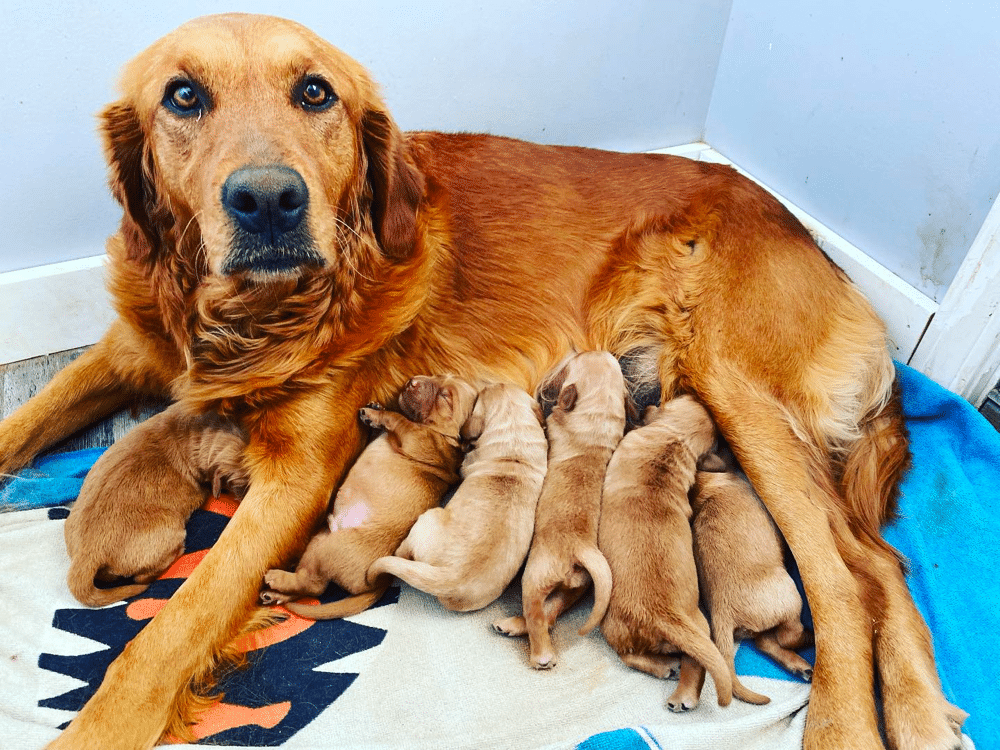 The farm has two new buildings with fences so that you can see where the puppies and dogs are raised—all on 50 acres. A climate-controlled building is available for the dogs and puppies to go in and out as they like and they can play and romp in the fenced area.
The farm is in Adair County about 7 miles from Columbia in cattle farming country on a dead-end road; and, the dogs love to bark at the cattle!
Golden Acres Farms assure you that your new puppy will go home with you in the best of health.
The pups will be dewormed and will have had a full health examination by a veterinarian with appropriate shots for the puppy's age. The farm will guarantee your puppy's health for one year.
When you know which puppy you want, make a Puppy Deposit either online at their website or in person. You can also make a Puppy Reservation for a deposit when you are placed on the Reserve List.
Emily, a happy puppy buyer at the Golden Acres Farms website, tells us "Liz was super to work with, responsive, and sent her regular updates. She also says that the puppies are well taken care of and loved!—and are friendly, warm, and loving themselves. Emily will go back to Golden Acres Farms in the future and recommends this breeder highly."
2. GoldWynns English Cream Golden Retrievers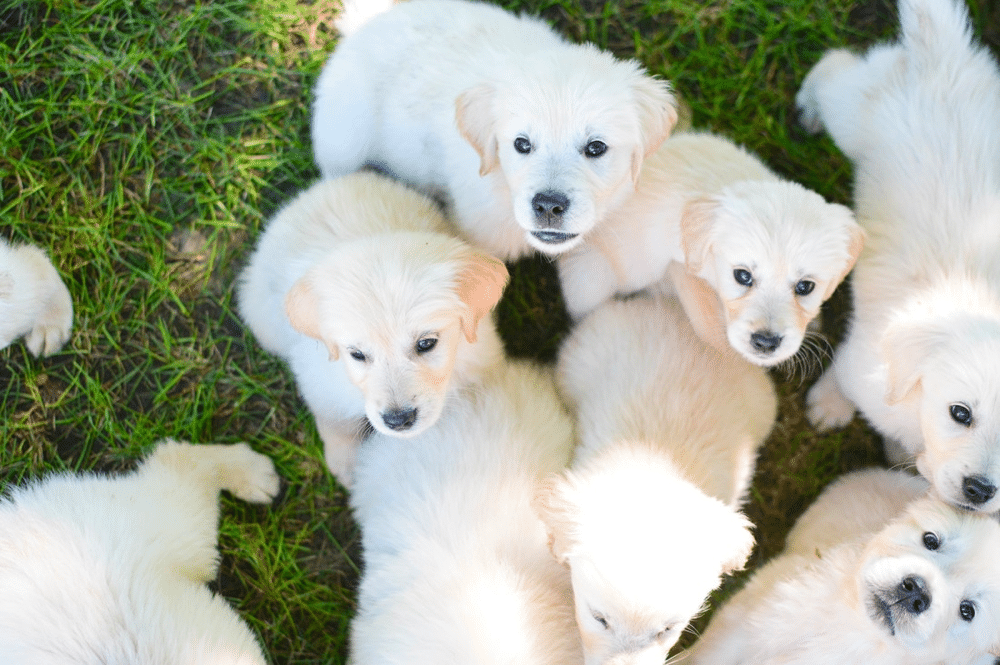 The GoldWynns are an English Cream Golden Retriever breeder along with English Golden Retrievers. You will receive a Health Guarantee stating that the dog is in good health, free of known contagious diseases, and has had the vaccinations required for its age.
After Purchase Support is provided by the Wynns to assist you with the best care for your new puppy whether it be training, feeding, grooming, or more.
GoldWynns serve Indianapolis, Indiana; Chicago, Illinois; Louisville, Kentucky; Lexington, Kentucky; Nashville, Tennessee; St. Louis, Missouri; and the GoldWynns are located outside Henderson, Kentucky.
Henderson is just across the river from Evansville Indiana. They are about 2.5 hours from Louisville, Kentucky; about 4.5 hours from Indianapolis, Indiana; 2.5 hours from Nashville, Tennessee; and about 8 hours from Chicago, Illinois.
Roger GoldWynn will sometimes deliver pups back to the Dallas Fort Worth, Texas area, as well as Waco, Texas.
Debbie from Texas tells the Wynns "She finds her new puppy, adorable, sweet, and precious! He has adjusted well to his new home and has gone outside to potty already. He goes everywhere with their family like a shadow and they love him so much!"
In 2012, the Wynns entered two of their dogs in Hutto, Texas, to the annual Lone Star Sieger Show. Two of their dogs won International and National Junior CH (Champion) titles and another won three BOB (Best of Breed) in the Junior Class.
The GoldWynns donated an English Cream Golden puppy to the Wish With Wings Foundation for a special little girl (that's all she wanted for Christmas) and were blessed to make her dream come true in 2011. How great is that generous donation to have this terminal child's wish granted?
3. Goldenstar Goldens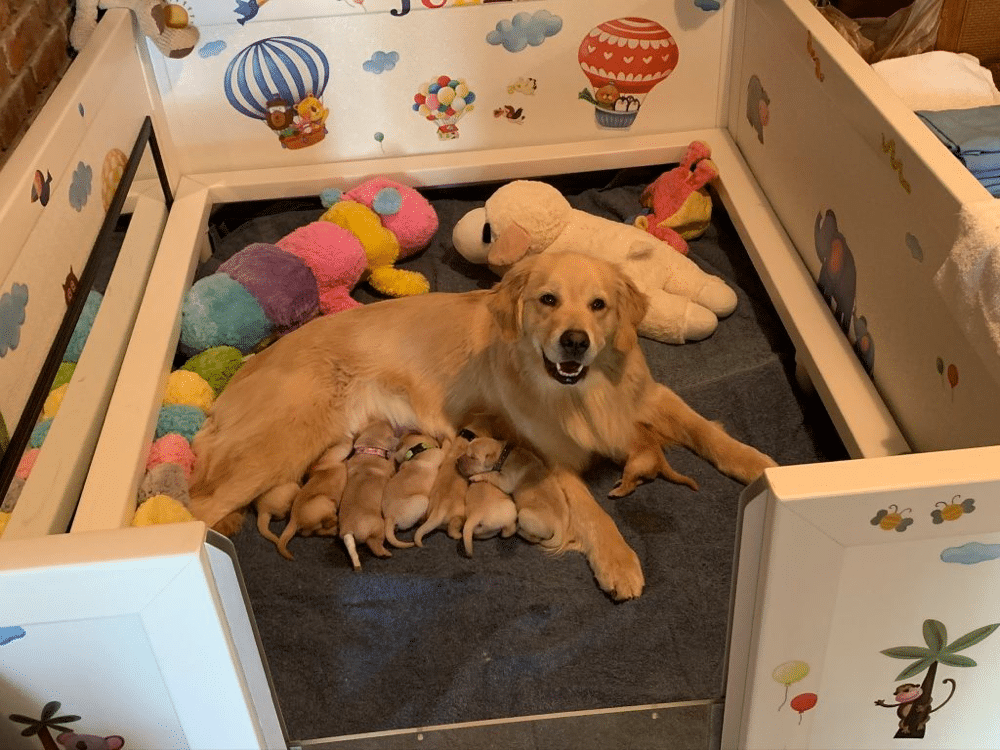 This breeder has been breeding Golden Retrievers and showing them in conformation, agility, and obedience with four genetic clearances being hips, elbows, hearts, and eyes. This breeder has shown Grand Champions.
Losing her husband, Bobby, of 30 years in 2016 to stage 4 cancer, her dogs have been her consolation and love.
Melinda Miller moved to 5.33 acres where the pups and dogs could run freely in April 2013, after 30 years at their previous place.
The Goldenstar Goldens team plan to work in hospitals and children's homes with their Goldens one day.
Olivia at Goldenstar Goldens web page states, "I love looking at the adorable puppies! They're so cute!"
Goldenstar Goldens Contact Details

Owner
Goldenstar Goldens—Melinda Miller
Breeder Since
1991, 31+ years
Address
Louisville, Kentucky, 40291 USA
AKC Registered
Yes with Pedigree
Email

[email protected]

Phone Number
(502) 896-0717
Website
goldenstargoldens.com
Facebook
Goldenstar Goldens
4. Lucky Golden Ranch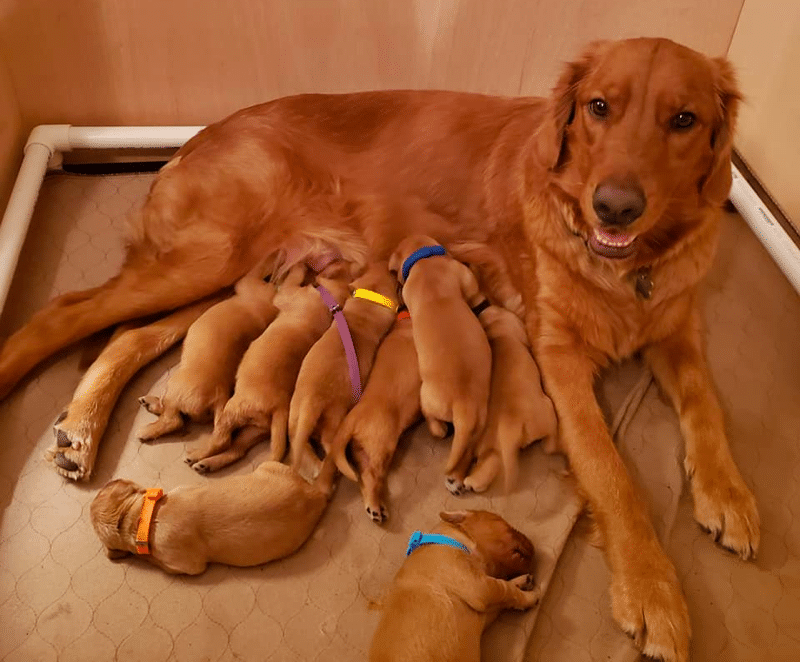 The experienced and professional breeder of AKC Golden Retrievers has two lines from which to choose: English Cream and Dark Red Retrievers. Both are beautiful!
They are a family-operated breeder and they raise the puppies in their home rather than in kennels—how sweet is that?
At three-, five-, and seven-weeks-old puppies are dewormed. The veterinarian will check the pups at 6 weeks old and give them their first vaccinations.
Lucky Golden Ranch raises their puppies using Purina® Pro Plan® Puppy for maintaining their health. At 3 weeks old, the puppies are given dry puppy food with goat's milk blended until smooth; at 4 weeks old, the puppies enjoy a blend of mush, wet puppy food, and dry food made for puppies.
Puppies will go home with AKC papers, a Birth Certificate, and two lines of lineage for the mother and father's side.
5. GoldenQuest Comfort Retrievers
This breeder's Mini Golden Retrievers are crossbred with Golden Retriever and Poodle. Their larger Comfort Retrievers® are usually with a Golden Retriever and a Comfort Retriever®, having more Golden Retriever in them making them almost a duplicate of Goldens rather than the Comforts that are smaller. The parents of these dogs weigh about 45 pounds or more.
By breeding two Comfort Retrievers® with more Poodle, the puppies will have less shedding qualities and be more hypoallergenic. The parents of these dogs weigh less than 45 pounds.
Your Comfort Retriever® will go home with a tattoo on the right ear, be microchipped, spayed, or neutered with a Certificate, dewclaws removed, vaccinated, and have a wellness examination by the breeder's own veterinarian with paperwork.
Even more, you will receive a 2-year health guarantee (with an additional 2-years available), all Health records while at GoldenQuest®, a collar, leash, ID tag, and Rabies tag if the pup is old enough, a transition bag of Purina® Pro Plan® Sport dog food, clicker, a toy, and full lifetime support by the staff at GoldenQuest® for your dog.
Testimonial: "Our family owns the Kansas City Chiefs. We have won the AFC West each year since we've had our Comfort Retriever®, Chief. And this year—he finally won the Super Bowl! He's the best dog ever too! Thank you!" -The Hunt Family.

For those who don't know, The American Football Conference (AFC) is one of the two conferences of the National Football League (NFL), the highest professional level of American football in the United States.
6. Johnsen Family Goldens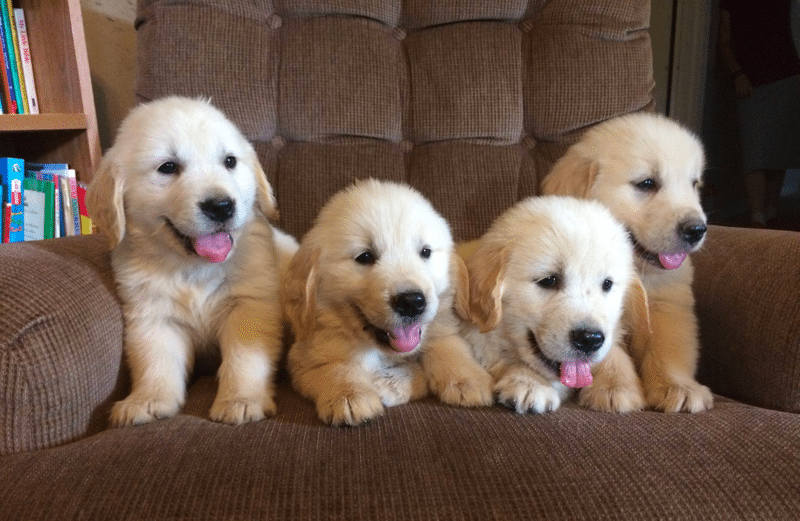 The Johnsen family realized how wonderful the Golden Doodle breed is. Their coat is amazing; so soft and absolutely beautiful. They are inclined to be lower shedding dogs with gentle temperaments, are wonderful family dogs, and seem to be more hypoallergenic, highly intelligent, and well-bred.
A beautiful litter of English Cream Golden Retrievers puppies will be ready to go in the first month or so of 2023.
Fall and Winter Golden Retriever puppies will be available in the Fall of 2022 and Spring of 2023.
Your puppy will be checked by a veterinarian and have had his or her first vaccination and 3 deworming's by the 6-week mark. Your puppy also comes with a Health Guarantee (click to view). Their vets recommend puppies go to their new homes between 6- and to 8-weeks old. If you need to have the Johnsen Family hold your puppy for longer than 8 weeks, a small per week fee will be charged to help with the extra costs sustained by them for your puppy.
Review from Monica: "Thank you Johnsen Family Goldens for our Milli! She is such a sweet puppy and has bonded with us so well. The purchase process was easy and efficient. I highly recommend any family interested in adding a Golden to their family to use Johnsen Family Goldens."
7.

Southern Farms

Golden Retrievers
Southern Farms breeds English Cream Golden Retrievers and Golden Doodles, from their now grown-up puppies. Golden Retriever English Cream pups at Southern Farms will come with all certified papers and veterinarian papers.
This is a fairly new site without comprehensive information; give this very nice family a look and a phone call. Their puppies and dogs are beautiful!
8. Kelston Golden Retrievers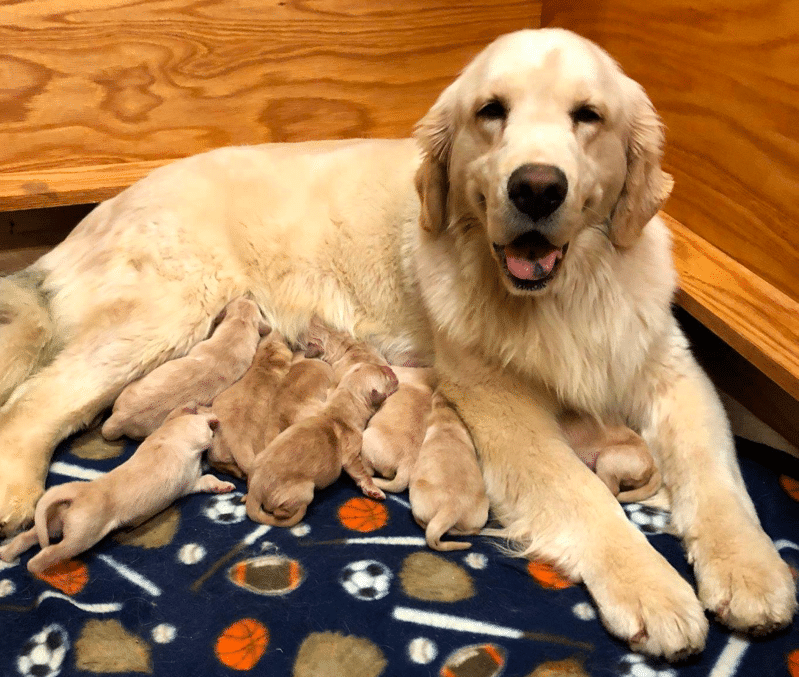 Since 2012, Kelston Golden Retrievers is a small hobby kennel dedicated to breeding healthy and beautiful puppies according to the breed standard as set forth by the American Kennel Club (AKC). All of their dogs used for breeding have their hip and elbow certifications by the Orthopedic Foundation for Animals (OFA), eyes cleared by a Board-Certified ophthalmologist, and hearts cleared by a Board-Certified Cardiologist.
Jane, having lived in New Zealand for 4 years, is a member in good standing with the Golden Retriever Club of America (GRCA) and adheres to its Code of Ethics. Her dogs have been many-time winners at the AKC.
Jessica's review says, "It doesn't get better than Jane and her Kelston Golden Retrievers. It was paramount to me that the breeder I got my Golden from practiced humane breeding and was passionate about their craft. Jane (and my Kelston Golden) exceeded all of my expectations. Jane is incredibly knowledgeable and conscientious about properly breeding and training her Goldens, and she was incredibly supportive and informative throughout the puppy adopting and parenting process. Her dedication to what she does is unmatched. I love the Golden girl that I got from her, and would look to Jane for my second Golden. Thank you, Jane!!"
9. Bullock's Golden Retrievers, LLC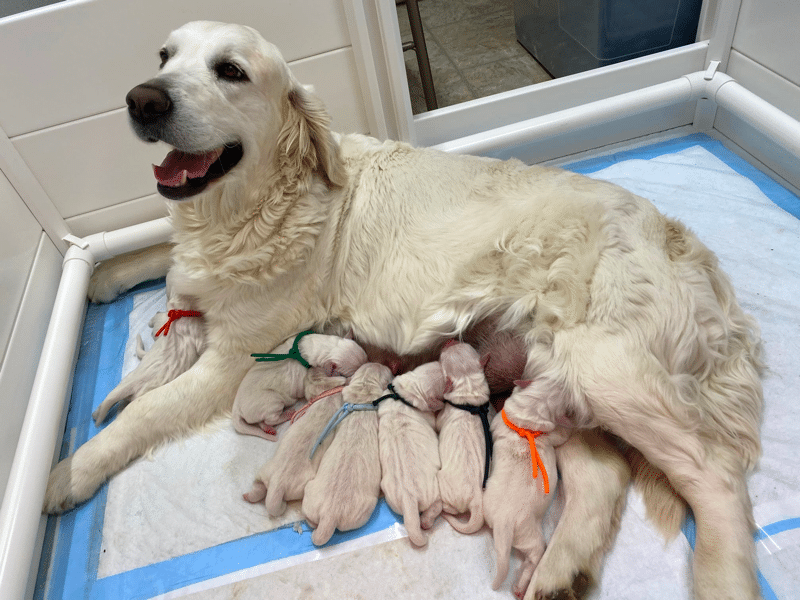 The Bullock's raise English Cream and American Golden Retrievers in northern Boone County, Kentucky. Their farm covers five acres where their Golden puppies run and play on about an acre that's totally fenced.
The Goldens come from champion bloodlines and were raised by the Bullocks since being puppies. Each has its own personality with excellent temperaments.
Wendy on Facebook's review: "We adopted our puppy from the Bullock's and we couldn't be happier. They updated us weekly with pictures and info about the puppy's development and welcomed us to visit with puppies up until we brought him home. Our little guy is so happy and healthy. They are very thorough with health exams and testing with parents. They are very friendly, and responsive to questions, and the dogs and property are well cared for. We love our new addition and I highly recommend them."
10. Snowy River Golden Retrievers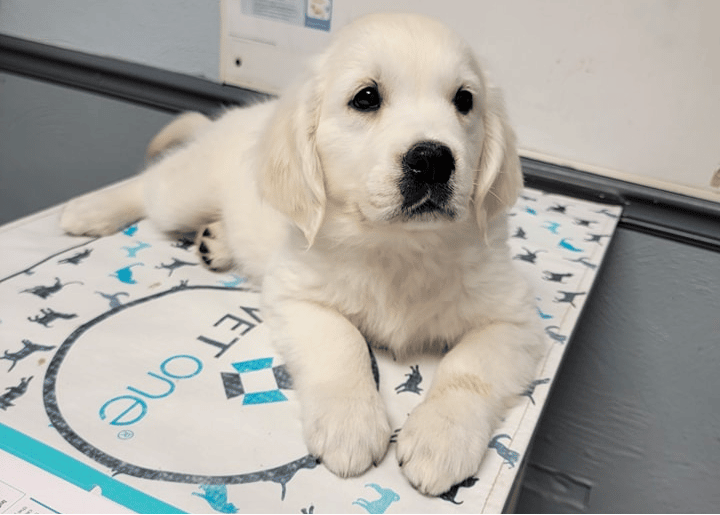 Snowy River Golden Retrievers are owned, bred, raised, and trained then they re-home their exceptional puppies that stand out above most breeders. They breed for health, temperament, conformation, and intelligence!
They take the best care for the health of their puppies, dog food diet, bathing, grooming, trimming of nails, playing with their other puppies, potty training, crate training, and socializing with their puppies for an average of 6 hours a day.
English Cream Golden Retriever AKC Registered, female Snowy River's Raven's Sky expecting to have puppies in May 2022. Mommy has been PennHIP tested hips good, OFA (Orthopedic Foundation for Animals) provide Certified elbows, cardiac good and Ich (Ichthyosis) test good (clear) and bred to male Snowy River's Poncho Villa! Dad Poncho has been OFA tested on hips. Poncho's elbows and cardiac were good and Ich's test was good (clear)! Both of their parents (grandparents) are OFA certified for hips, and elbows and are good! Grandfather has been tested for Ich and is good (clear).
*Regarding breeder's rights sorry, the Sturgill breeders do not give breeders rights. The Sturgill's only re-home puppies as pet companions with AKC Limited Registration. This means you will get an application mailed to you to register your puppy AKC once you provide them paperwork from your veterinarian that your puppy has been spayed or neutered.
You cannot raise puppies from your dog. All puppies are AKC registered English Cream Golden Retriever puppies and are up-to-date on all their vaccinations, worming, veterinarian health checks and are microchipped with AKC Reunite.
11. Country View Golden Retrievers/Goldendoodles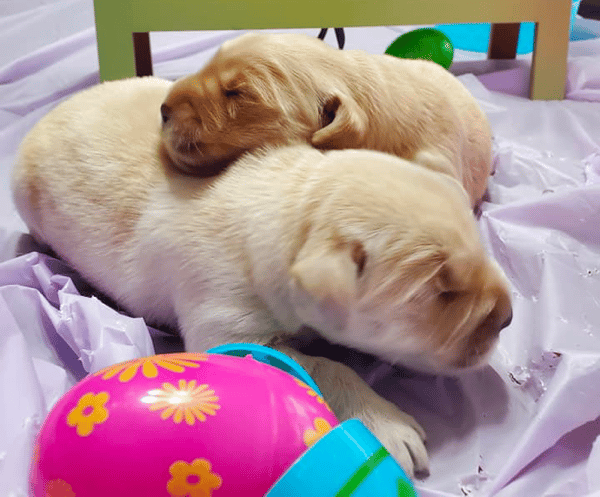 County View is a small family locally owned breeder, with 15 years of experience breeding Golden Retrievers and American/English Golden Retrievers.
They have been breeding Goldendoodles for the past 4 years with extensive research going into their breeding process. With that said, you will have the best of the best puppies. They will be dewormed, with the age-appropriate first shot and be checked for health by their veterinarian. Their puppies will be thoroughly socialized from interacting with all the pups and dogs they have.
Review from Grace: "Would highly recommend this breeder! Adopted my F1b Golden Doodle about a month ago and he has been nothing but pure joy. Amazing people who care about their dogs like they are family. Thank you Country View!!"
Review from Tina: "This breeder is beyond amazing! Her puppies and the parents are family members! We were very impressed with how well cared for the puppies and parents were! They truly love these pets and take pride in producing healthy puppies! I highly recommend this breeder to anyone looking to add a healthy loving puppy to their family! This breeder will also become a friend after the adoption and will always be there for any future questions you may have. I have had a few friends also purchase their puppy from them. I will continue to refer them to friends and family!"
12. Castle Hill Golden Retrievers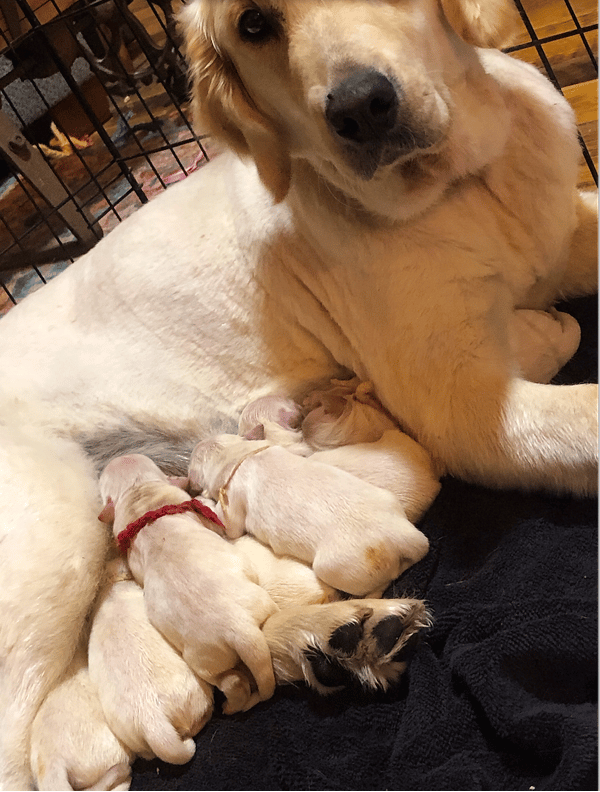 A family-operated breeder of English Cream Golden Retrievers and with 8 children you know these puppies and dogs are well-loved and cared for on their 90-acre farm in the heart of the Kentucky Bluegrass Region.
The dogs run freely to play and romp on the large farm. They go in and out of the home as they wish and sleep at night inside the home with the family. The puppies and older dogs are social creatures from the day they are born subjected to stimulation for their hearts, minds, and bodies.
These dogs are referred to as English Cream Retrievers. After years of selective breeding, these lighter varieties were given the name English Cream Golden Retrievers. Today, these light-colored dogs might be called English Golden Retrievers, European Golden Retrievers, Blond Golden Retrievers, Light Golden Retrievers, White Goldens, or Platinum Blond Goldens. Whatever their color name is, they are all Golden Retrievers.
Castle Hill are hobby breeders meaning that all their dogs are a part of their family and the family is well involved in the life cycle of the dogs from the birth of puppies to growing up. The happy, loving, and smart Goldens have fantastic personalities and temperaments.
Your puppy will come with a video of their birth and first vaccinations having had a complete examination by their veterinarian. You'll receive the pup's record of current vaccinations and medical exams.
Castle Hill Golden Retrievers Details
Owner
Kim Addams
Breeder Since
unknown
Address
3650 Lexington Road, Versailles, Kentucky 40383 USA
AKC Registered
Yes
Email

[email protected]

Phone Number
(859) 576-0010 call or text
Website
castlehillgoldens.com
Facebook
Castle Hill Goldens
13. Hat Creek Goldens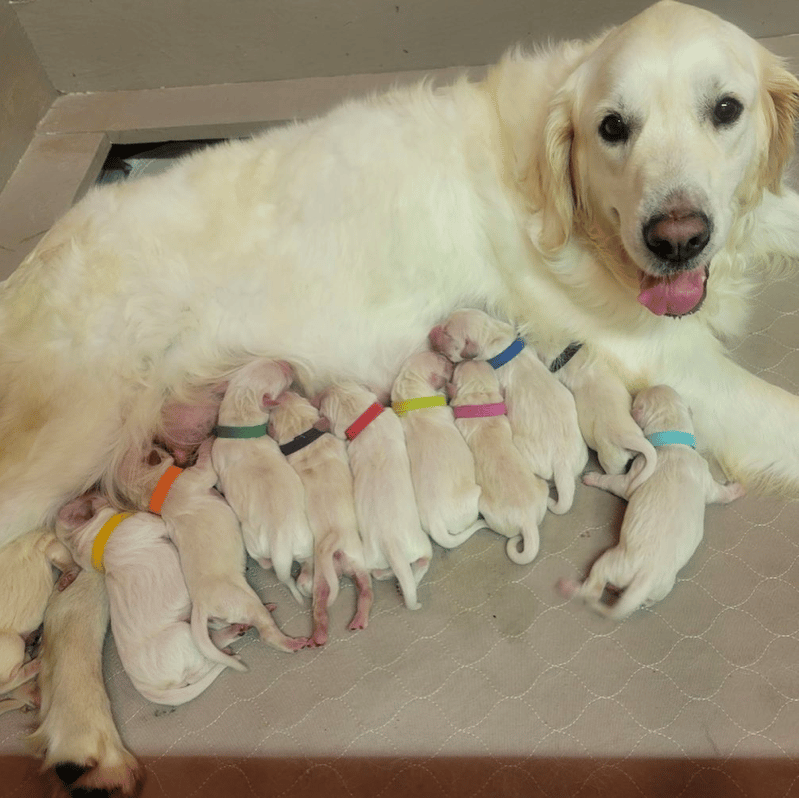 Hat Creek Golden Retriever breeders are located on 12 hilly acres a few miles from Kentucky Lake in Calvert City, Kentucky for the past 50 years.
Launching a respectable and trustworthy breeding business is much work. The breeders have chosen their dogs with intent and purpose for the correct pedigree, best temperament, and health in their family. They provide many shades of gold and an assortment of personality types to give infinite happiness and joy, with random mischief.
They only breed their females for a specific time for the best possible puppies. This is an ethical thing to do! They would love to have you go see their Goldens that others have experienced.
The owner tells us: "You may recognize Hat Creek from the Lonesome Dove book series. Michael (husband) and Aaron (son) love the nostalgia and adventure found in this western setting. Our most recent English Cream Goldens share the names of some of the characters in Lonesome Dove. It is a most sincere form of flattery for the author, Larry McMurtry. (we hope)" This writer remembers Lonesome Dove.
Hat Creek Goldens Details
Owner
Michael, Cherrie, Aaron, Emily, Landon, Rachel, and Haley
Breeder Since
1992, 30 years
Address
Calvert City, Kentucky 42029 USA
AKC Registered
Yes
Email

[email protected]

Phone Number
(270) 205-0562
Website
hatcreekgoldens.com
Facebook
Hat Creek Goldens
14. Greenlee Goldens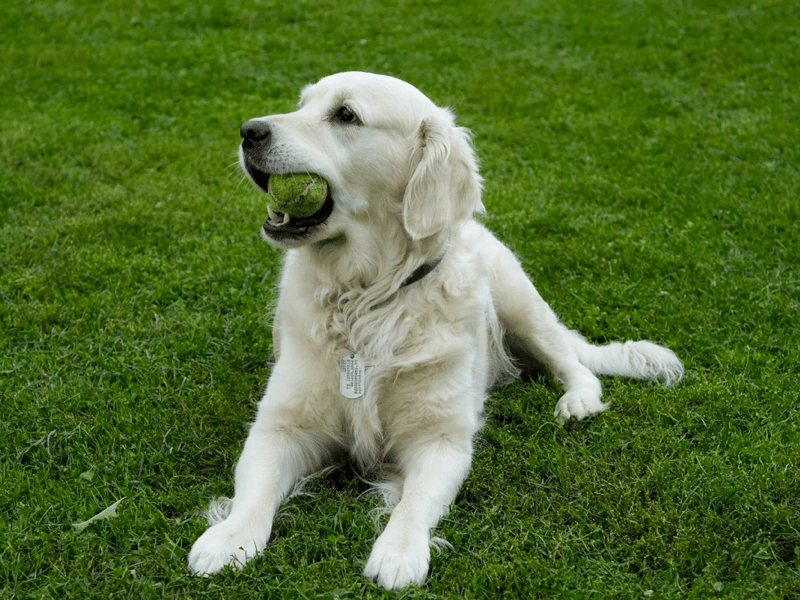 English Cream Golden Retrievers are what this hobby breeder accomplishes by judiciously choosing and assessing the parents of the puppies. This will guarantee the standard for this breed, such as temperament, the symbol for this dog breed.
Only the best couplings will reveal the qualities so beloved in Golden Retrievers, so loved by the breeder and buyers, to be healthy and happy companions.
The puppies at Greenlee Goldens come from parents having all-inclusive physical and genetic testing according to American Kennel Club (AKC) and the Orthopedic Foundation for Animals (OFA) guidelines.
The breeder gives your new puppy training tips, a 12-month health guarantee, and lifelong support for you and your dog.
15. Cochran Golden Farm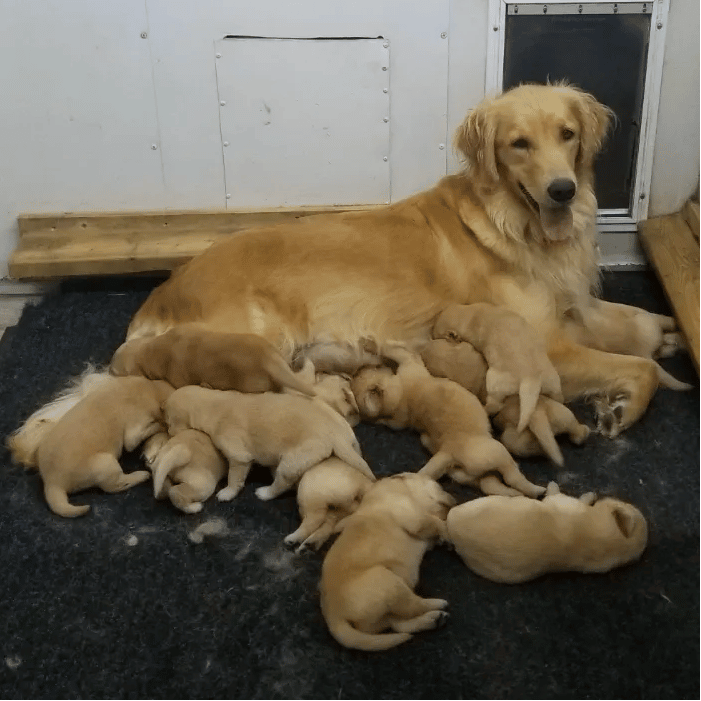 In south-central Kentucky, Cochran Farm is a family-owned and operated hobby breeder for Golden Retrievers and Golden Doodles, all AKC registered. With their stunning good looks, delightful temperaments, and intellect, these dogs meet the highest standards of inbreeding.
Cochran Golden Farm has an exemplary standing in the community and they have puppies that are perfect for your family that are so loveable, loyal, and wanting to please.
You will not be disappointed! Reserve your puppy soon as they sell out fast.
All of Cochran Golden Farm's males are available for stud service to approved females. Ronald and Jenna, owners, are selective in breeding rights, as high standards and integrity come first and foremost. If you would like to discuss the possibility of breeding your female to one of their males, please contact Ronald at (270) 585-1931.
Cochran Golden Farm Details
Owner
Ronald and Jenna
Breeder Since
2010, 12 years
Address
Kentucky USA
AKC Registered
Yes
Email
N/A
Phone Number
Ronald: (270) 585-1931 | Jeanna: (270) 566-1660 | Tyler: 270-585-0631
Website
cochrangoldenfarm.com
Facebook
Cochran Golden Farms Puppies
Golden Retriever Breeders in The Other States Near Kentucky
Golden Retriever Resources and Tips
We provide all the necessary information on everything about Golden Retriever breed profile, and what would be needed in raising a Golden Retriever puppy. You also get to learn in detail, the 5 stages of Golden Retriever Puppy Growth (from baby to adult), and what to expect with your pup in each stage of its growth.
Final Thoughts
We don't choose specific pet breeders; we only write about the best breeders we think will be good for you to choose from for your new puppy in your state. The hallmark Goldens are absolutely the best dogs! The dogs discussed here are not rescued dogs; they are puppies exclusively from breeders.
Golden Retrievers are loyal, lovable, and make great pets for a growing family or a family of one. To make sure you are getting the perfect puppy do your research for which breeder best suits you. They should be AKC registered as well as health tested before breeding.
Of all the breeders shown here, I think Golden Acres Farms is the spot-on breeder to contact first. They breed quality dogs that will produce quality puppies. To find the best breeder, reach out to them and see if they answer all your passionate questions. You can also message previous buyers and see what the process was for them. Check them out on Facebook and other social media for what people are saying.