Golden Retrievers are known as the perfect family dog as they are friendly, compassionate, sporty, and extremely smart. They have been known to be featured in trials, shows, and tracking. If you're looking for a place to adopt your new Golden Retriever in Pennsylvania then you've come to the right place. If you're looking for specifically Golden Retriever puppies in Pennsylvania then you can check those out here. We've compiled a list of the best Golden Retriever rescues in Pennsylvania. Let's dive into this.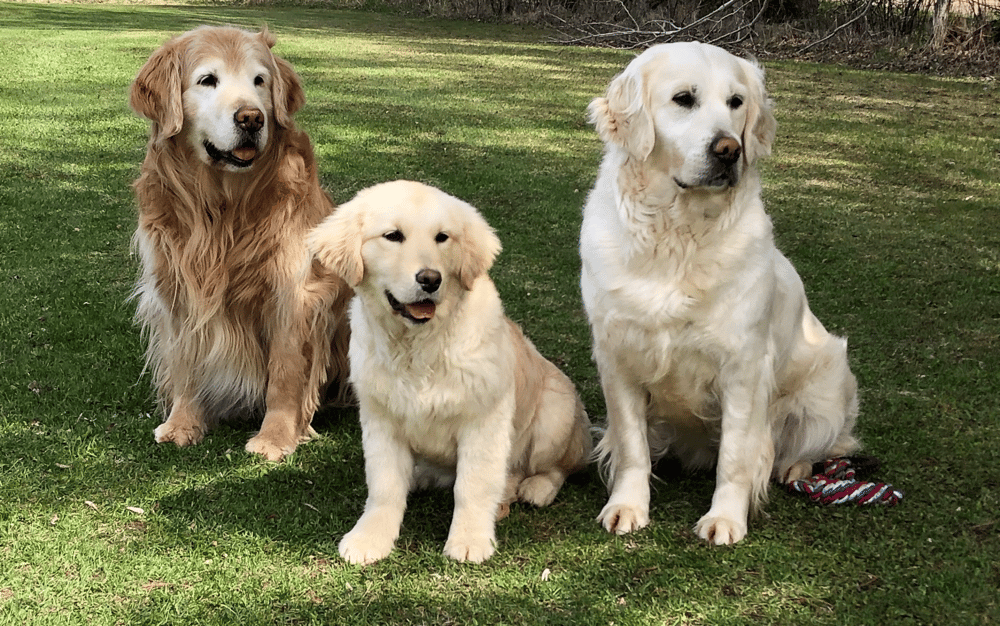 Best Golden Retriever Rescues In Pennsylvania
1. Delaware Valley Golden Retriever Rescue
The Delaware Valley Golden Retriever Rescue is a great option for anyone looking to get their first Golden Retriever. They are a nonprofit organization that has spent years, since 1993, getting Golden Retrievers off the streets of Pennsylvania and into the homes of loving people. They have a few different awards to show for their great work, especially since they are constantly looking for new Goldens to save from abandonment and euthanization. They also offer a lot of other services and they host many events. You can visit their website to see all the information they have about adoptable Golden Retrievers, events, and educational opportunities. They are a very caring organization that gives these dogs a great place to live while getting the medical treatment they need until their new loving owner comes to adopt them. You can contact them if you're interested using the information below.
2. GRAPE Rescue
GRAPE Rescue is a Golden Retriever rescue in Pennsylvania. GRAPE stands for "Golden Retriever Adoption Placement & Education." This organization was created in order to give Golden Retrievers another chance at an amazing life. They are a nonprofit organization and they use all profit made to go back into their rescue center for the animals. They spend their time finding Golden Retrievers that are in need of adoption and they search to find the perfect home for them. They focus a lot on the happy stories that are created when a new owner comes to adopt their Golden Retriever. This organization has adoptable Goldens available frequently. If you're looking to find a trustworthy Golden Retriever Rescue then you've found it. People love this rescue because they spend time getting to know the animals and ensuring that they are constantly working for their cause. To get into contact with the organization you can use the contact information listed below.
3. Southwest PA Retriever Rescue Organization
The Southwest PA Retriever Rescue Organization is a well-known Golden Retriever rescue in Pennsylvania. People love choosing this organization as the rescue they adopt from because you can tell the owners truly care for the animals. They even state on their website that if the Golden Retrievers don't get adopted after multiple attempts, then the wonders keep them in their home. They are animal lovers and that is exactly why most people want to adopt from them. They spend their time finding abused, unwanted and abandoned Golden Retrievers and bringing them into their home. They give them any medical attention while giving them a warm, safe place to live until they get adopted. They do train the dogs to walk on a leash, crate trained, and basic commands before they are adopted. If you're trying to get into contact with this rescue, you can use the information listed below.
4. Pennsylvania Golden Retriever Rescue
The Pennsylvania Golden Retriever Rescue is an organization that has gotten over 16,000 Golden Retrievers adopted. This is a huge organization that is linked across the country with other states. This is somewhat of a hub to be able to browse available Golden Retrievers by state. This organization spends their time making sure that all Golden Retrievers are either safe in a rescue center of theirs or are adopted by loving owners. This whole organization makes it their goal to have a portal of available Goldens accessible at all times to ensure that anyone looking for a new Golden Retriever to add to their family will find one through their platform. We love this rescue simply because there are a lot of options for Golden Retrievers. If you're looking to contact the rescue center, then you can use the information listed below.
Golden Retriever Clubs In Pennsylvania
If you're looking to get a Golden Retriever sometime soon or if you just recently got one, then you might want to consider a Golden Retriever Club as well. These clubs specialize in the education and training of Golden Retrievers. It's a great place for potential owners to learn how to care for the breed. Here's two of the top clubs in Pennsylvania.
This club in particular is loved by the community because it is a low-cost or no-cost option for those who have Golden Retrievers. This club teaches owners the proper way to take care of their dogs while educating them on the true desires of the breed itself. They are American Kennel Club certified and they are typically always accepting new members. You can get into contact with them using the information below.
Lehigh Valley Kennel Club is yet another amazing club option for those of you looking to get a Golden Retriever or those of you who have a Golden Retriever. This club is American Kennel Club certified and they specifically help Golden Retriever owners educate themselves about the breed while also learning how to properly care for them. This club encourages obedience, shows, training, and trials. You can find out more information about this club using the information listed below.
Final Thoughts
Those Of you looking to adopt a Golden Retriever in Pennsylvania should have a good place to start. Remember to choose a rescue that is ethical and aligns with your needs. These rescues are all trustworthy and they are in their field for the right reason. There are also a few different clubs that you can join with your new Golden Retriever so that you are educated and well-versed in the Golden Retriever world. This breed of dog is perfect for families or those who are looking for a show dog. We wish you luck in your endeavors to find the perfect Golden Retriever for your home.
Golden Retriever Rescues in The Other States
You might want to read the following posts before and after adopting a Golden Retriever: