Golden Retriever rescues in Ohio might be a little difficult to find if you're looking for the perfect Golden Retriever to add to your family. These rescues typically are a little hard to find because you want to make sure you're choosing a trustworthy rescue or club. There are a lot of different things you should pay attention to when choosing the perfect rescue.
These things may include whether they are registered or certified, what their mission and values are, as well as making sure the rescue is filled with people who love the work they are doing. We've compiled a list of the best rescues available for Golden Retrievers in Ohio. This should give you a place to start if you're looking to get a Golden Retriever soon.
Read more: Top 38 Best Golden Retriever Breeders In Ohio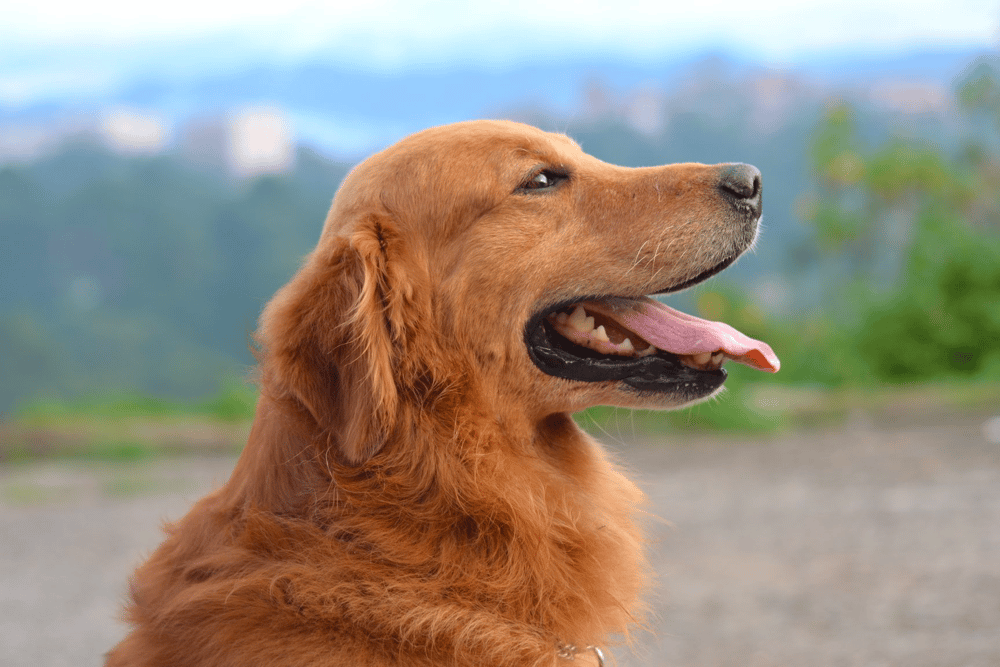 Where to Adopt Golden Retrievers in Ohio
1. Golden Endings Golden Retriever Rescue
Golden Endings Golden Retriever Rescue is a rescue that focuses its resources on helping abandoned, sick, homeless or neglected Golden Retrievers in the Ohio area. Most of their dogs come from veterinarians, animal control offices, shelters, or they were found roaming the streets.
Either way, this rescue focuses on helping Golden Retrievers that need care and love around the clock to ensure they are properly socialized and taken care of. This prepares them for adoption by their new owner. Their website has a lot of information on the services they offer, as well as the dogs that they have for adoption. People love Golden Endings because they are a nonprofit organization that is run by volunteers.
This ensures that they are caring for animals simply because they love it and they are doing it out of the kindness of their heart. You should choose this rescue center because they properly care for their Golden Retrievers and they make the best decisions to get them into a loving home. If you're looking for more information on this rescue, you can find it below.
2. Golden Retriever Rescue Resource
The Golden Retriever Rescue Resource is a nonprofit organization filled with volunteers that take in stray, abandoned, sick, or neglected Golden Retrievers to find them a forever home. They are a great organization that holds a lot of love in their heart for the Golden retriever breed. They use any funds they receive in order to care for these dogs and get more of them in their care. They offer services such as adoption, volunteering, and fostering dogs.
People love this rescue in specific because they were created solely to help the amount of Golden Retrievers that are wandering the streets alone, unloved, and not cared for. This is a real problem that this rescue is trying to diminish. They also have a lot of educational resources on spay/neutering, and advice on behavioral problems, and they also help with training and any other Golden Retriever-specific help. If you're looking for a way to contact them, you can use the information listed below.
3. Golden Treasures Rescue
Golden Treasures Rescue is a top rescue in the Ohio area that finds abandoned Golden Retrievers and also accepts Golden Retrievers from owners who can no longer care for them. This rescue provides a lot of care for the Goldens while they are in their care. They do all veterinary care, and foster homes, and then, of course, they provide the Golden retrievers with the perfect permanent home for them. This organization is completely nonprofit, so any donations that they receive go directly to treating their Golden Retrievers with medical conditions.
We recommend this rescue because they do a lot to help Golden Retrievers all over the world. For example, right now they are focusing on the problem with Golden Retrievers in China who could be euthanized due to the rules there. This is just one of the things that this rescue does to help Goldens, out of a million they are a part of. They consistently see the bigger picture for Golden Retrievers. If you are looking to contact this rescue, you can check out the contact information below.
4. Grin Rescue
GRIN Rescue, or Golden Retrievers In Need Rescue, has been around for 30 years and it was created specifically to help the amount of Golden Retrievers wandering the streets and in shelters facing euthanization. This is a trustworthy rescue center that has a strong media presence on social channels and they are a nonprofit organization that operates solely with volunteers and on donations.
Their website has a ton of information that also shows how many active volunteers they have, how many dogs they've rescued, and how much money in medical costs they've spent getting their Golden Retrievers back on their feet. People are loving this rescue above others because they have a track record of helping a lot of golden Retrievers and getting them to their forever home. The website also walks you through the process of adoption and answers almost any question you may have. You can contact GRIN Rescue using the information listed below.
Golden Retriever Clubs In Ohio
We're sharing some of the best Golden Retriever Clubs in Ohio in this article about rescues because they provide a lot of information about the breed. It's a great place for Golden Retriever owners and potential owners to go to learn about the Golden Retriever breed.
The Cuyahoga Valley Golden Retriever Club is a part of the Golden Retriever Club of America and it is American Kennel Club certified. They are a trustworthy club that specializes in working with Golden retrievers and Golden Retriever owners in educating them on the proper way to care for their pets. They have a ton of information on their website including information on tons of events.
The Golden Retriever Club Of Ohio does a great job of encouraging sportsmanship in the dogs that join their clubs. They also provide educational opportunities to both the Golden Retriever and the owner. You can find out more information about this club on their website.
The Golden Retriever Club Of Greater Toledo is a great club to join that is American Kennel Club certified. They take pride in teaching their Golden Retriever Club members their natural way of living by embracing sports, agility, trial, and field lifestyle for the Goldens. You can find out more information about the club via their website.
Conclusion
In the state of Ohio, there are many different rescues for Golden Retrievers. There are also some Golden Retriever clubs that dedicate their time to bringing out the best in Goldens and training them to be the sports and family dog that they are. If you're looking to adopt a Golden Retriever, we hope that we made it a bit easier on you to find a trustworthy rescue in Ohio.
Finding the perfect rescue is the key to finding your perfect Golden Retriever. These rescues are certified and they dedicate their time all to the animals. Finding loving owners for them is their job, while yours is just to love the Golden Retrievers. You can contact any of the rescues that we listed to get started on your adoption process today.
Golden Retriever Rescues in The Other States
You might want to read the following posts before and after adopting a Golden Retriever: