Once you have decided that a Golden Retriever is the right fit for you and your family, the next step is deciding the where and how of adopting. The search can be daunting. Do you purchase from a breeder or do you look for a rescue? Opting to rescue is a great option and with a little research, you can find the Golden Retriever that's right for you. There are only three Golden Retriever rescues in Georgia.
If you want to purchase a Golden Retriever Puppy in Georgia, you can check the list of the Top 26 Golden Retriever Breeders In Georgia (GA)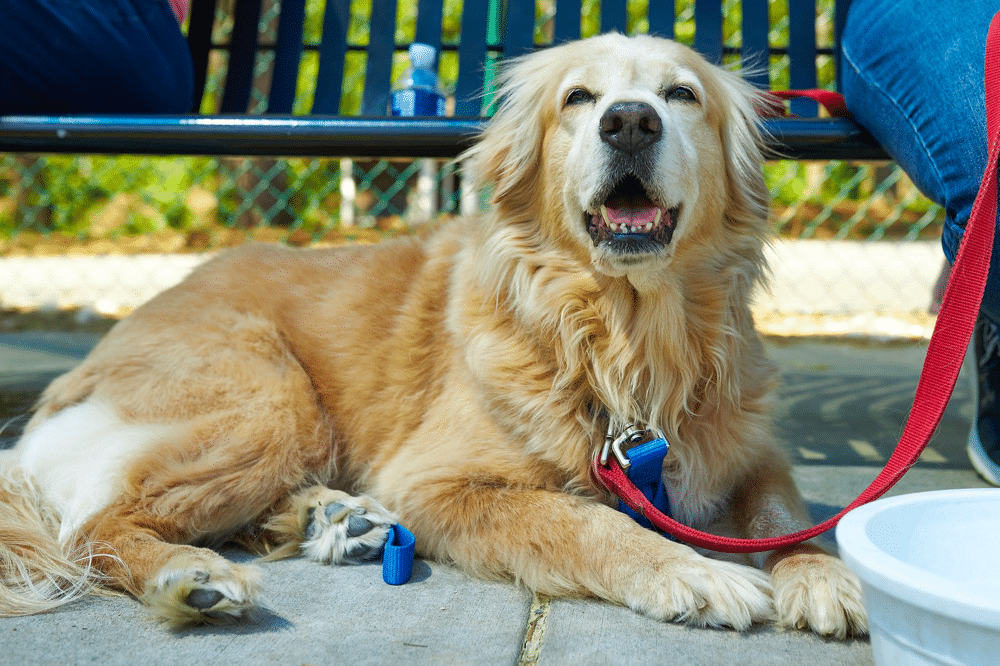 1. Grateful Goldens Rescue
Grateful Goldens Rescue's mission is to rescue, rehabilitate, and rehome Golden Retrievers and Golden Retriever mixes into loving forever homes. GGR services the coastal areas of Georgia and South Carolina. GGR was founded by the late Kerry Mensching, who passed away in 2010. Mensching spent 17 years rehoming Goldens. GGR started with just a few people in Charleston and grew to encompass a large network of volunteers along the South Carolina coasts and the I-95 corridor. During that expansive growth period, Mensching helped rescue over 800 Goldens. GGR has a limited number of available Goldens at this time and their number of applications far exceeds the number of available dogs. They do occasionally stop accepting applications when demand is too high. Once an application has been received it will be reviewed. If satisfactory, your application will be placed on their waiting list until an appropriate dog is found for you and your family.
2. GRRA-Golden Retriever Rescue of Atlanta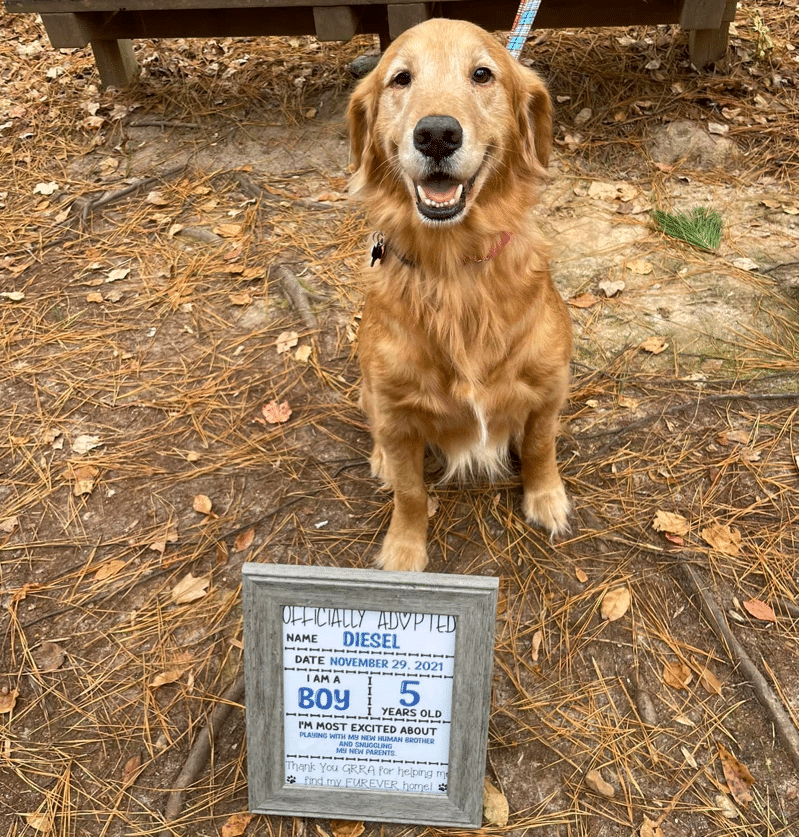 Golden Retriever Rescue of Atlanta is an all-volunteer charitable organization. Starting in 1991, GRRA is registered with the state of Georgia and is licensed by the State Agriculture Department as an animal shelter and rescue group. GRRA works with the Georgia Animal Control to save Golden Retrievers in shelters. GRRA also Golden Retrievers from owners and breeders who are no longer able to care for the dogs. GRRA only adopts out Goldens within the state of Georgia. Application for non-Georgia residents will only be considered if they have adopted from GRRA in the past. If you are interested in adopting from GRRA, complete the adoption form and submit the $50 application fee. Adoption fees are non-refundable. A GRRA adoption Consultant will contact you to go over the adoption process with you. A visit will also be made to your home. This is a required step to help GRRA place their Goldens with the proper families. References will also be required and contacted.
3. AGA – Adopt a Golden Atlanta
Adopt a Golden is a non-profit organization that rehomes purebred Golden Retrievers and mixes them into loving homes. AGA is the largest Golden Retriever rescue in the Southeast and the 4th largest in the country. They serve Georgia along with surrounding states. Each Golden regardless of age is given a comprehensive evaluation, veterinary care, and training if needed. They work closely with owners who for whatever reason have to surrender their Goldens. AGA's goal is to reduce the number of Golden Retrievers and mixes in shelters. The process for adopting a Golden from AGA begins with submitting an application along with a non-refundable $25 application fee. They have flat fees for adoption beginning at $1,000 for Goldens under a year old. The adoption fee for all other dogs is $600. If you are a senior willing to adopt a senior Golden (9+ years old), your adoption fee is waived.
Adopting a rescue Golden Retriever can be a rewarding experience. With the resources above the opportunity of finding your forever fur friend is not limited and you can soon bring home the newest addition to your family.
Golden Retriever Rescues in The Other States
You might want to read the following posts before and after adopting a Golden Retriever: