When visiting Golden Retriever Rescue Centers, you will have the chance of finding the perfect dog for your family. Most rescue centers have a range of dogs that are pure golden retrievers or mixed breeds. The dogs in most centers are all of the different ages, there could be puppies, younger dogs, and senior dogs.
When first entering and wanting to start the adoption and looking process, you will be greeted by the rescue center staff. They will most likely have a list of questions to ask to make sure you're prepared for adopting a golden retriever. Here's a list of commonly asked questions:
What is your lifestyle like daily? Most golden retrievers are high energy and need high amounts of exercise.
Do you have the appropriate free time to spend quality time with a pet?
Are you financially prepared to care for a dog, this includes vet bills, food, toys, and proper housing?
Do you have other animals in the home? Are they dog-friendly?
Are you prepared for a long-term commitment and willingness to be fully responsible for this dog?
Rescue centers are known for taking dogs that need a forever home and working with them to make them the best dogs out there. They have highly trained staff that work daily with the dogs to ensure they are properly trained. The center will provide the dogs with proper medical care, shelter, and special training for each dog before they find their homes.
If you decide to buy a golden retriever puppy, check out this post Top 14 Best Golden Retriever Breeders In Florida (FL)
1. GREAT Rescue of NE Florida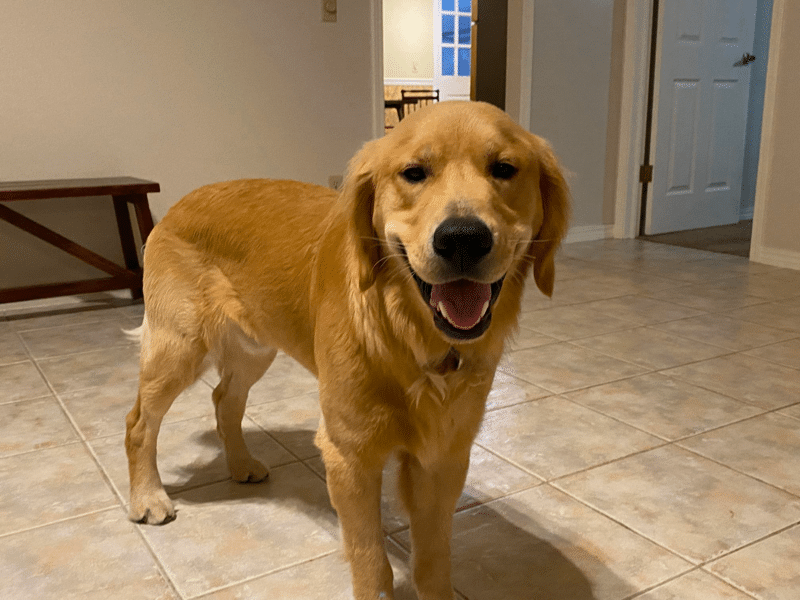 Great rescue of NE Florida is a caring rescue that is dedicated to Golden Retrievers. They have an outstanding rating and many followers who say they do their absolute best to get the dogs settled into their new homes. They care about the dogs and their placement compared to other rescues near their location. The staff has a goal of placing the goldens in their forever home and pairing them with a family that matches their personality and needs.
The dogs are trained with basic house manners and obedience. Their temperament and behavior have been evaluated and have been placed in a foster family so you know what to expect. They have been provided with veterinary care, which includes spaying/neutering, heartworm testing, and treatment when necessary.
2. Everglades Golden Retriever Rescue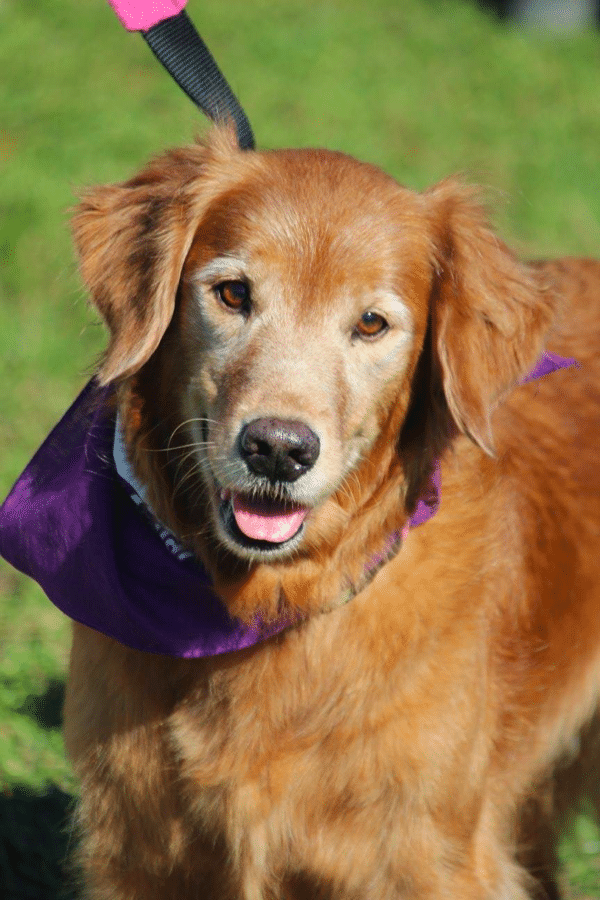 Everglades Golden Retriever Rescue is a volunteer non-profit group that is dedicated to providing necessary veterinary care, evaluations, and finding quality homes for golden retrievers who were abandoned, mistreated, neglected, and left at the Animal Control from Vero Beach to Key West.
They are known for their slogan "Recycle The Love." The group believes every dog deserves a second chance. They are known for spending their free time taking care of each individual dog. Every dog is carefully evaluated to observe what training commands they know, how they act, and to find their perfect match. The dogs all range in age, they have puppies, younger dogs, and senior dogs. When a potential adopting family comes in, they ask questions about what they're looking for to determine which dog would be the best match for them.
3. Golden Rescue South Florida Forever Families
Located in South Florida, since 2005, Golden rescue has had a mission to rescue any goldens that need help. They have expanded their location to other parts of the world like China, Turkey, Bahamas, Canada, Puerto Rico, and beyond. All their staff is volunteer-based. They practice playing with dogs who have been abused, neglected, and abandoned in foster homes prior to being adopted.
Each dog in their facility is placed in a temporary foster home after receiving the necessary veterinary and training care. The average cost per dog is around $1040, this gives each dog vaccines, heartworm treatment, sterilization, and microchipping. Their senior dogs take up 55% of their medical expenses, as ⅓ of their dogs are seniors. On their website they have multiple options to help, from donations, foster care, adoption, and more, their community is their biggest support system.
4. Golden Retriever Rescue of Mid Florida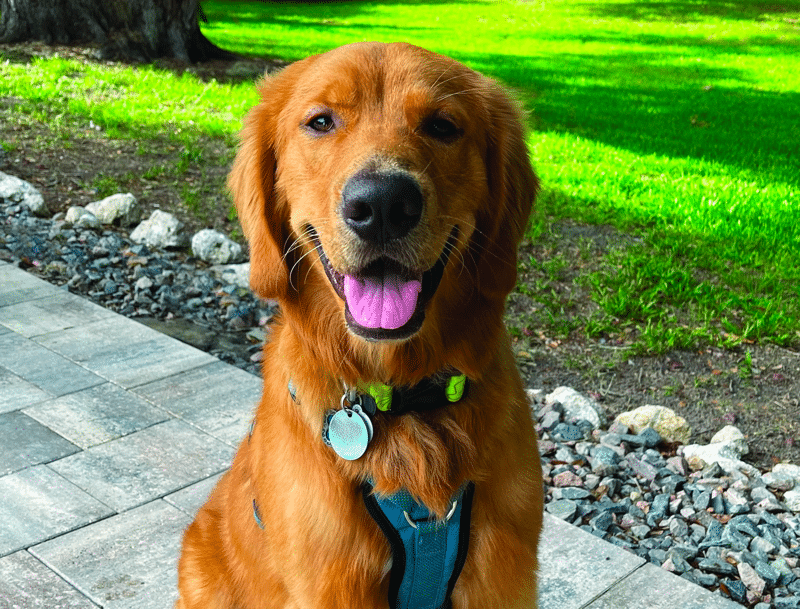 Since 1991, Golden Retriever Rescue of Mid Florida has rescued 4,049 goldens, from puppies to seniors. This rescue, located in Goldenrod, Floria is 100% donor-supported. Any golden that is in their care comes from animal shelter surrender, strays, and in most cases, turned in by their owners. Due to the community support, each golden is evaluated for good health and temperament. They are then examined by a vet and get all their vaccines.
Although they have a higher adoption fee, it's all for a good reason and extra money supports other dogs in their care. GRRMF takes in dogs that other groups would usually turn away due to expensive medical care or injuries. After adopting, there is a contract to sign that ensures the dog will always have the proper care. Follow-up communication is extremely important to this organization and if at any time the owner can no longer give care, the dog must be returned back.
5. Florida All Retriever Rescue
Located in Tampa Florida, FARR is a nonprofit, all-volunteer rescue organization that is dedicated to saving the lives of unwanted or neglected dogs throughout Florida, specializing in retriever breeds. Since they have no paid employees, their funds go towards rescuing dogs. The adoption fee here ranges based on breed, age, and demand. Their vets ensure to do the most specific evaluation, making sure you are getting the healthiest dog and are aware of any prior health issues.
6. Gulf Coast Golden Retriever Rescue
Gulf coast rescue was formed by volunteers who have years of experience with other golden rescues and are devoted to ensuring that any unwanted goldens are provided with a safe space, quality food, specific one-on-one medical care, and love. The volunteers are committed to ensuring each dog feels safe and gets relocated to the best forever home.
Instead of being placed in a shelter facility, each dog is placed in a pre-approved matched foster home that is there for a minimum two-week evaluation period. When there, each dog is closely evaluated for its personality, likes/dislikes, behaviors, and temperament. This ensures that each dog has a background and will help find its forever home. This group is constantly looking for foster homes, you can visit their website to apply to help these dogs.
7. Joshua's House Golden Retriever Rescue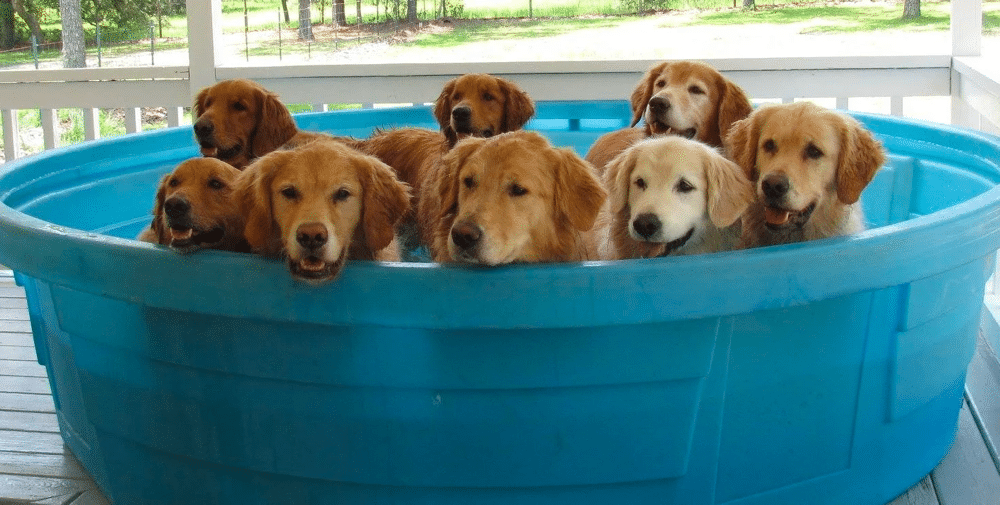 Joshua's House Golden Rescue is family-owned and volunteer-run. The founder, Ellen Pavlki, was working at a veterinary hospital for over 30 years. Over the years she and a team of volunteers have helped hundreds of dogs from horrible conditions and brought them into adoptable conditions treating the dogs with the love and care they needed.
The group of volunteers is dedicated dog lovers who find perfectly matched forever homes for stray, abused, or abandoned golden retrievers and mixes. They have no age limit and have dogs from birth age to hospice age care. They raise awareness throughout their community for special health care, spaying and neutering, and educate their community to adopt compared to puppy mills or pet stores. On their website, you can find different shirts and hats that are available for purchase that support their funding for rescuing more dogs.
Golden Retriever Rescues in The Other States
You might want to read the following posts before and after adopting a Golden Retriever: