Golden Retriever puppies are one of the most popular choices when looking for a family dog. Known for being both active and friendly, your children will find a long-time companion in them. A loving and calm temperament means simple training and a quiet, clean home while still getting all the benefits of having a dog When looking to purchase one of these loveable puppies, it's important to take a look at a reputable list of breeders to find the best fit.
Reputable Golden Retriever Breeders in Alaska
1. Birchwood Goldens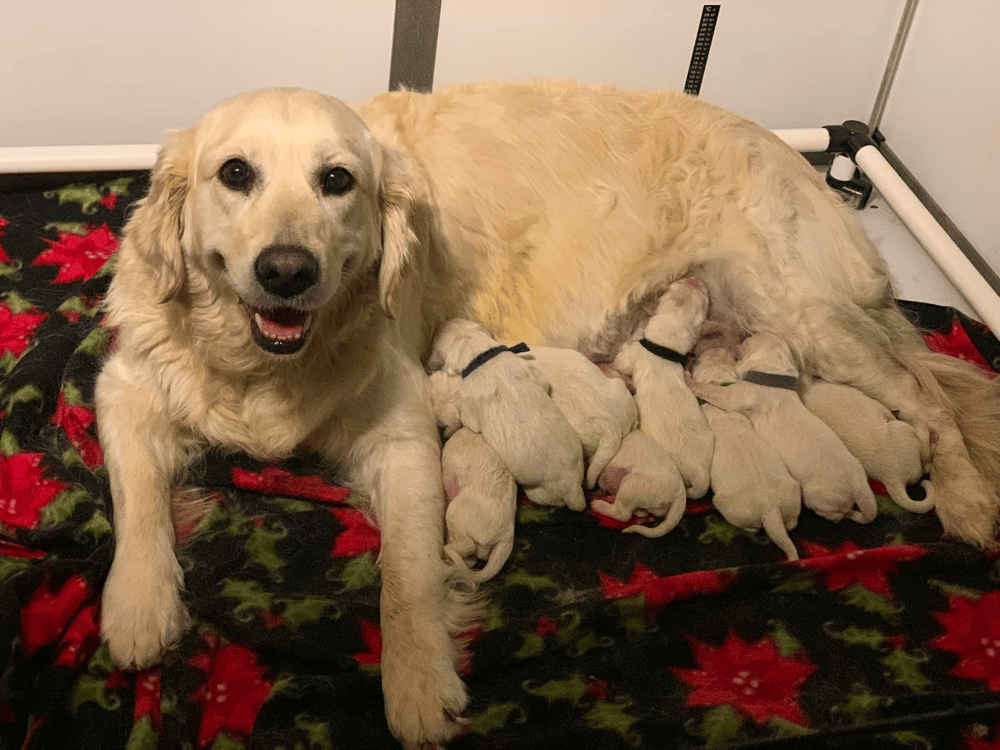 Birchwood Goldens is one of the best choices of Golden Retriever breeders in Alaska because they take extra care of their beloved pups. Breeding dogs undergo extensive testing, not just the typical OFA certification tests but also complete genetic testing to ensure you're getting a healthy dog for the longest companionship possible.
Offering in-person delivery when needed and puppy visits at six weeks of age, the owners of Birchwood Goldens make it as simple and convenient as possible to pick out your newest furry family member. With ENS training, full vaccinations, AKC registration, and socialization with the breeder's family, you can know you're getting a quality, sweet, healthy puppy.
2. Alaskan Golden Retrievers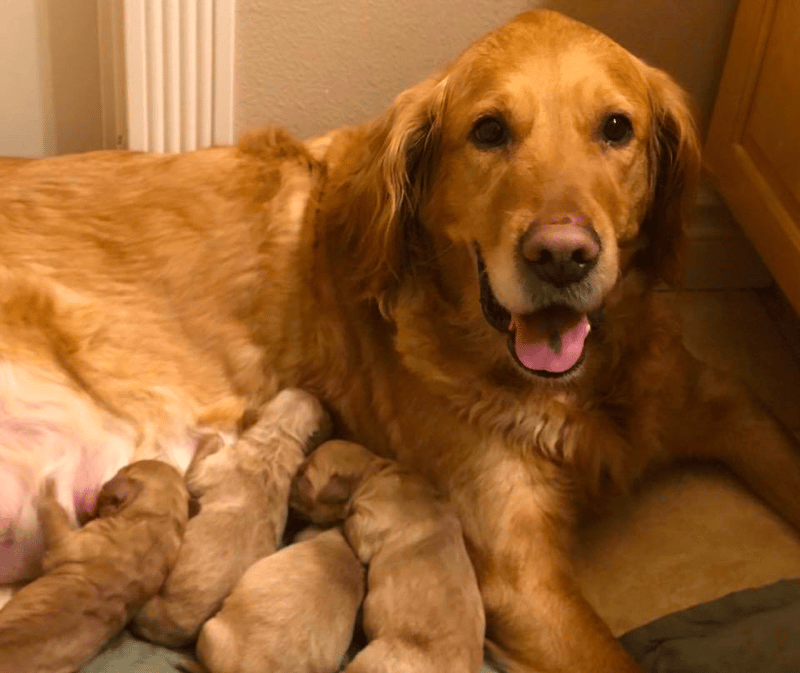 Alaskan Golden Retrievers can say with pride that they have been serving the Alaskan community for 22 years and counting. Their four breeding dogs are beloved pets as well as a healthy breeding stock which makes for well-rounded pups. With the ability to pick out the puppy you would like at 5 weeks old and options for safe shipping if you don't live in Alaska, these wonderful golden retriever breeders try to make the process of buying a pup as simple as possible.
All Alaskan Golden retriever pups come with limited AKC registration, their first set of shots, and their series of deworming.
3. Hues of Gold Goldens
Hues of Gold Goldens specialize in breeding and training gorgeous British Cream Golden Retrievers. They pride themselves on the health and strength of their puppies and breeding stock, always testing under OFA, BVA, AHT & Optigen. as well as providing training courses for your puppy if you need them.
With many titles under their belt for their cream goldens, this breeder is known for having some of the most beautiful dogs offered in Alaska and nationwide. They are also experienced in training dogs for show and for service positions in the military and with PTSD patients.
4. Wiseman Golden Retrievers
Warren and Trudy have created a special environment for goldens and those who love them at Wiseman Golden Retrievers. With a journey beginning in 1974, the two of them found a passion for raising and breeding golden retriever puppies as part of their family.
With dogs bred for health, behavior, and companionship, this breeder has had many dogs go to and win championships. On their website alone, you can see many pictures of happy, athletic goldens hunting and exercising in the wilds of Alaska. Priding themselves on reputability and responsibility, Wiseman limits the number of litters and breeds for strong, healthy, AKC registered dogs.
5. Hufflepup Goldens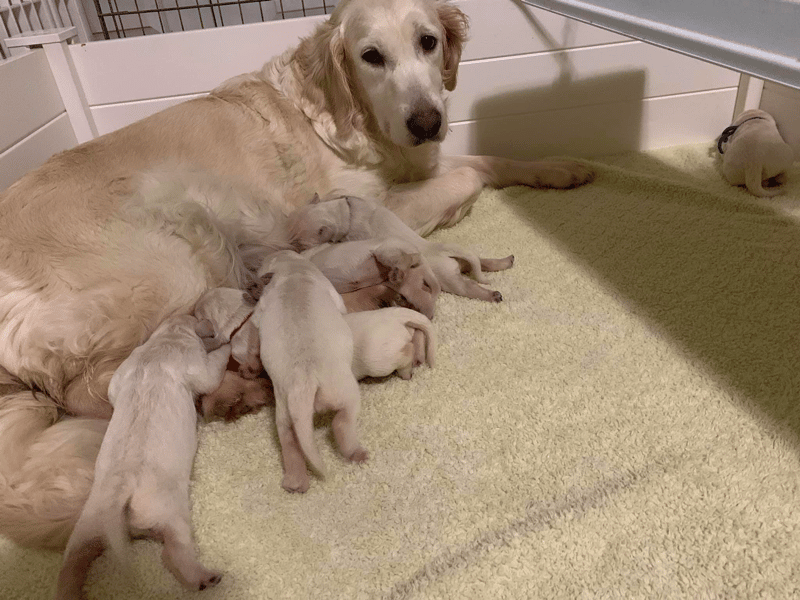 With a website filled with glowing testimonials, Hufflepup Goldens has social proof that it's an excellent choice for English Golden Retriever breeders in Alaska. The owner takes everything personally, raising the pups with puppy culture in her own home.
With limited AKC registration, OFA, and genetic testing, the beautiful and healthy cream goldens are well cared for. A healthy stud imported from Denmark and three fun and sweet females produce healthy litters only once a year for the safety and health of these wonderful dogs.
Hufflepup Goldens even provides a chat feature on their website to directly connect with the owner.
Golden Retrievers are not only beautiful to look at but also fun to have around. If you're ready to take the plunge, don't skip the research on the types of Golden Retrievers and Golden Retriever puppies available in Alaska.
Golden Retriever Resources and Tips
We provide all the necessary information on everything about Golden Retriever breed profile, and what would be needed in raising a Golden Retriever puppy. You also get to learn in detail, the 5 stages of Golden Retriever Puppy Growth (from baby to adult), and what to expect with your pup in each stage of its growth.