The need for Golden Retriever-specific rescues continues to grow as more and more get surrendered or abandoned every single day. It's important for rescues to take on the job of caring for these Golden Retrievers so that they are healthy and happy to be adopted into a loving home. Wisconsin has a handful of amazing Golden retriever-specific rescues that make a huge difference in their community every day by taking in those Goldens and giving them a place to stay.
If you're on the hunt to adopt a Golden Retriever then you're in the right place because we've compiled a list of trustworthy Golden retriever rescues in Wisconsin. We're here to give you a place to start while you're on your journey to find the perfect furry companion.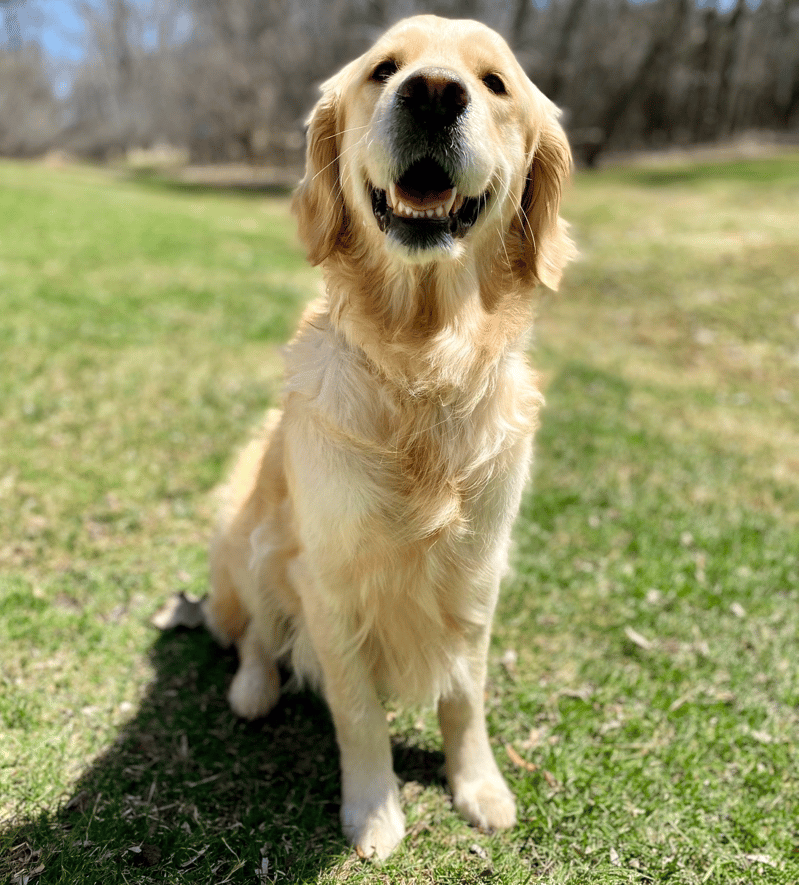 1. Golden Retriever Rescue Of Wisconsin
The Golden Retriever Rescue of Wisconsin is a well-known rescue that works throughout the state of Wisconsin to help get stray and abandoned Golden Retrievers into loving homes. Their mission is to rescue and rehabilitate Golden Retrievers to ensure that they live a loving and fulfilling life. They have partnered with other organizations to help save the Golden retrievers from China. They are run entirely by volunteers and they use donations and fundraisers to take care of the Goldens in their rescue center.
Why People Love This Rescue
People really love this rescue for a lot of reasons which include the fact that they care for the animals they are rehabilitating. This rescue takes their time with finding Golden Retrievers that require rehoming and in need of proper care to get them where they need to be to get adopted. They also do a great job of educating owners and soon-to-be owners about the necessities needed to care for Golden Retrievers.
If you're looking to get more information about the Golden Retriever Rescue of Wisconsin then you can just the information below.
2. Wisconsin Adopt A Golden Retriever
Wisconsin Adopt A Golden Retriever rescue was established in 2005 and since then has been rehoming and rescuing Golden retrievers all over the state of Wisconsin. They are an all-volunteer and foster home run rescue that provides services to provide new beginnings for displaced Golden Retrievers. This shelter relies on donations and rehoming fees to care for the dogs, however, they ensure that their dogs are completely cared for while in their rescue center. They've been in business for over 17 years and have even rehomed Golden retrievers from Puerto Rico and China.
Why People Love This Rescue
People truly love this rescue because they are well known and make it a priority to rescue as many Golden retrievers as they can while still providing them adequate care. This rescue has done amazing things worldwide by helping bring Golden retrievers from China and get them adopted through their program. Their experience is also a winning reason why people choose this rescue over others. Their vision is something that attracts owners all over because their mission and vision are to not only just rehome these animals but they want to give them a new life and a new beginning.
If you're looking to get into contact with Wisconsin Adopt A Golden Retriever Rescue then you can do so by using the information listed below.
3. Badger State Golden Retrievers
The Badger State Golden Retriever rescue is known for its amazing drive to rescue Golden Retrievers in the Wisconsin area. This rescue is a well-rated rescue that provides services all over Wisconsin that include adopting, rescuing, and even surrendering. This rescue focuses their mission on finding Goldens and getting them into their facilities to be socialized, medically treated, cared for, fed, and more. They promise to help as many Golden retrievers as possible find their forever homes.
Why People Love This Rescue
People love this rescue because they are consistently spending their time caring for the Goldens they have in their facility while also trying to find as many stray and abandoned Goldens as possible. They are well known in the area for having adoptable Goldens often which allows people to find a dog every time they come. They are well-loved among soon-to-be pet wonders because they truly show the love they have for the animals and prove the value they bring as well.
If you're looking to get into contact with the Badger State Golden Retrievers rescue you can do so by using the information listed below.
Address: 231867 Eau Claire River Rd, Ringle, WI 54471
Phone: (715) 573-4231
Where Else Can I Adopt A Golden Retriever In Wisconsin?
If you want to broaden your search a little bit for trustworthy rescues in Wisconsin then you can check out the additional rescue below. This rescue does have Golden Retrievers, but they also take in other breeds and animals as well. Check this one out if you haven't found luck with the Golden Retriever-specific rescues listed above.
4. Fetch Wisconsin Rescue
Fetch Wisconsin Rescue is a trusted and well-known rescue in the state of Wisconsin that takes in both Golden Retrievers and other breeds of dogs to rehabilitate them and get them into loving homes. They've been in the rescue business since 2013 and they have since then rescued over 3,000 dogs. They're a full non-profit organization that is run by volunteers that put their all into the rescue. The volunteers are there every step of the way from rescuing the dogs to creating website updates, to getting them into an adoptive home. They also provide many different services such as adoption, volunteering, fostering, and surrendering.
Why People Love This Rescue
People love this rescue because it is one that truly shows love and compassion for all their animals. The team of volunteers and foster families strive every day to provide loving homes for every single animal they take in. People also love this rescue because they are partnered with veterinary professionals who ensure that the medical care of every animal is upheld while they are in the care of the rescue. Overall, people love how genuine this rescue is and how they are trying to make a huge difference in the world of abandoned animals.
If you're looking to contact Fetch Wisconsin Rescue then you can do so by using the information below.
Final Thoughts
Golden Retriever rescues are a great place to find your next Golden Retriever pet. They are reliable, trustworthy, and dedicate their time to the safety and wellbeing of Golden retrievers. Most rescues are non-profit and run by volunteers while being completely educated about Golden Retriever breeds. They're able to provide adequate care for these animals while also providing any information to the new owners that will be adopting the animals. If you aren't sure where to start, we recommend you start your search by contacting one or some of these amazing Golden Retriever Rescues in Wisconsin.