Golden Retrievers make amazing first-time pets, so we understand why you might be looking for a Golden Retriever rescue in New Jersey. Rescues are the best place to get a dog, especially a Golden Retriever because you are giving a dog a loving home that deserves it. Rescues typically take in abandoned, hurt, sick, and other stray dogs.
Golden rescues can be somewhat difficult to find, but to find a Golden Retriever rescue is great because you can trust that they know the best for the breed. Let's look at the top best Golden Retriever rescues in New Jersey.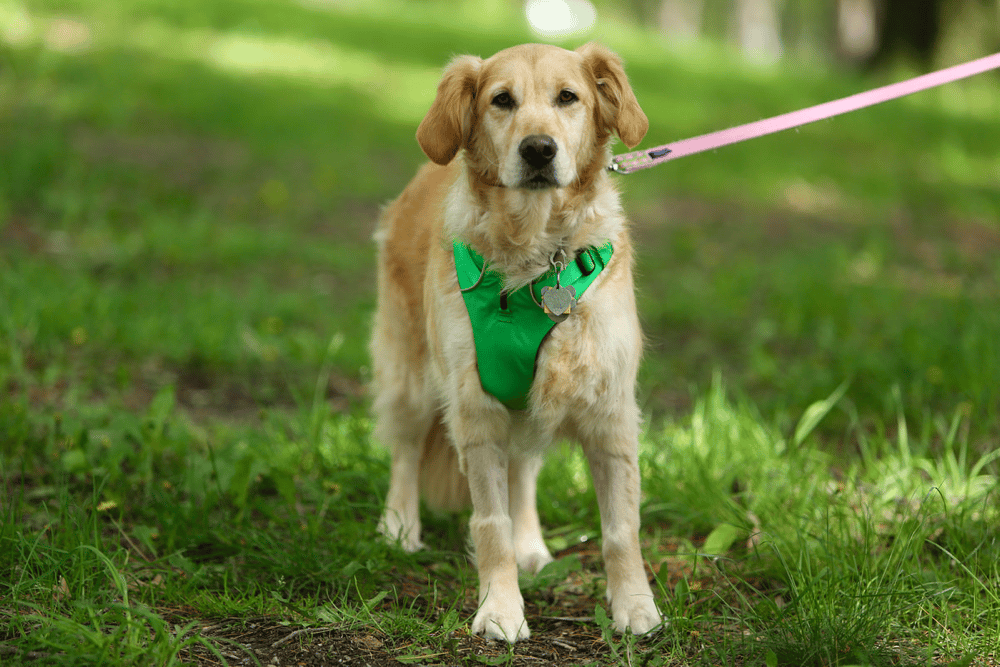 1. Golden Re-Triever Rescue Inc
The Golden Re-Triever Rescue Inc is a large Golden Retriever rescue that allows New Jersey residents to adopt. This rescue is trusted as it has gotten many Goldens into a loving home since they were established in 1997. They offer both adoption services and surrendering services while giving their promise to always put the dogs first.
This rescue works with both Turkey and China to get their Golden Retrievers to love adoptive homes. The Golden Re-Triever Rescue is a rescue that is working across the globe to save Golden Retrievers and ensure they are all placed in loving homes. They stand together with their volunteers to make a huge difference all over the world.
People truly love this rescue because of their consistent work to help the dogs and the fact that it is a volunteer-run organization. This organization also always has adoptable dogs whether they are from their own center, China, or Turkey Goldens. This organization is loved because they are trustworthy and it's easy to tell that they truly care about the animals.
Services Offered
This Golden Retriever Rescue in New Jersey offers both surrendering and adoption services. The adoption services allow for people to adopt their available Golden Retrievers. You must complete an adoption application and then go through an interview process.
Surrendering is a service that allows people to bring in animals that they can no longer care for. This organization will take in any Golden Retriever that you can no longer care for including the ones that were adopted through them.
If you're looking to get into contact with the Golden Re-Triever Rescue Inc you can do that by using the information below.
2. New Jersey Golden Retriever Rescue
The New Jersey Golden Retriever Rescue is operated through Rescue Me which ensures there are Goldens adoptable at all times. This organization is very popular and works almost nationwide while getting Golden Retrievers off the streets and into loving homes.
This organization takes strays, abandoned dogs, sick dogs, and surrendered dogs into their care until they are happily adopted by their new owner. This rescue in particular has been in business since 2003 and has a lot of experience in working with the Golden Retriever breed.
Services Offered
The two main services offered through this organization are adopting a dog through them and posting a dog that needs adopting. This organization has a full list of available Golden Retrievers that are adoptable at all times. They also allow you to put your dog up for adoption through their services.
This organization offers a large directory of Golden Retrievers, and other animals, that are adoptable within New Jersey. They have a lot of usable information on their website about the organization and each available Golden.
We love this rescue because they have a lot of experience and they truly care for the animals. They are committed to getting every Golden Retriever into a loving home.
If you're looking to get into contact with this organization you can use the information below.
Where Else Can I Adopt A Golden Retriever In New Jersey?
Many other rescues in New Jersey take care of Golden Retrievers among other breeds of dog too. These rescues are highly rated and overall a great choice if you're looking for more options to adopt through.
3. South Jersey Rescue
The South Jersey Rescue has been in business for over 15 years. They're a non-profit organization that is run by volunteers with the help of foster families. The combination of these caring animal lovers makes for a rescue that truly cares for its animals and it shows. They spend their time finding abandoned, surrendered, and sheltered animals all over New Jersey to bring them in and give them a new life.
Why People Love This Rescue
People love the South Jersey Rescue because they are well known and they are involved in their community. They take pride in giving their animals the love, compassion, and attention that they need. A lot of people love this rescue because they're not a typical rescue that has a facility. They take care of their animals fully through foster care and within their own homes which gives them a lot of one on one time with the animals. They have their hearts in the right place when it comes to saving these animals and getting them into loving homes.
If you're looking to contact this rescue you can do so by using the information we've listed below.
4. Home For Good Dog Rescue
This rescue is particularly known in the New Jersey area that has helped over 10,000 dogs get into loving homes since they've been operational. They spend their time finding dogs that are in high-kill shelters to allow them a second chance at life. They care for, give medical attention, and socialize the dogs while they're in their care. They are even operational outside of New Jersey state lines to make a bigger impact on the abandoned dogs. The Home For Good Dog rescue is completely volunteer-based and a full non-profit organization.
Why People Love This Rescue
The Home For Good Dog rescue is loved because they are actively trying to find animals to save and their mission is very clear to those that adopt through them. They're looking to expand their knowledge on dogs and the rescuing of them to ensure they can give second chances to as many dogs as possible. They have experience, as they've been operational for 11 years, and they have made their dent in the high-kill shelter issues that many are facing every day. People also love this rescue because they're very involved in hosting events, meetings, and fundraisers.
If you want to get into contact with this rescue, then you can do so with the information listed below.
Final Thoughts
These Golden Retriever rescues in New Jersey are the top-notch rescues to trust. They've been in business for years and you can clearly tell that they have a passion for the animals. Adopting through an experienced organization that you trust is essential when it comes to adopting the perfect Golden Retriever. If you're searching for a Golden Retriever pal in New Jersey, these rescues should get you started on the search!