Golden Retriever rescues are the perfect place to adopt a Golden and there are multiple amazing rescues in Colorado, but how do you choose the right one? Well, to start off there are many qualities that make a Golden Retriever rescue top-tier and trustworthy. These rescues are a great place to start if you're on the hunt for a Golden Retriever to adopt. We've gathered the three best Golden retriever rescues in Colorado to give you a place to start with your Golden search.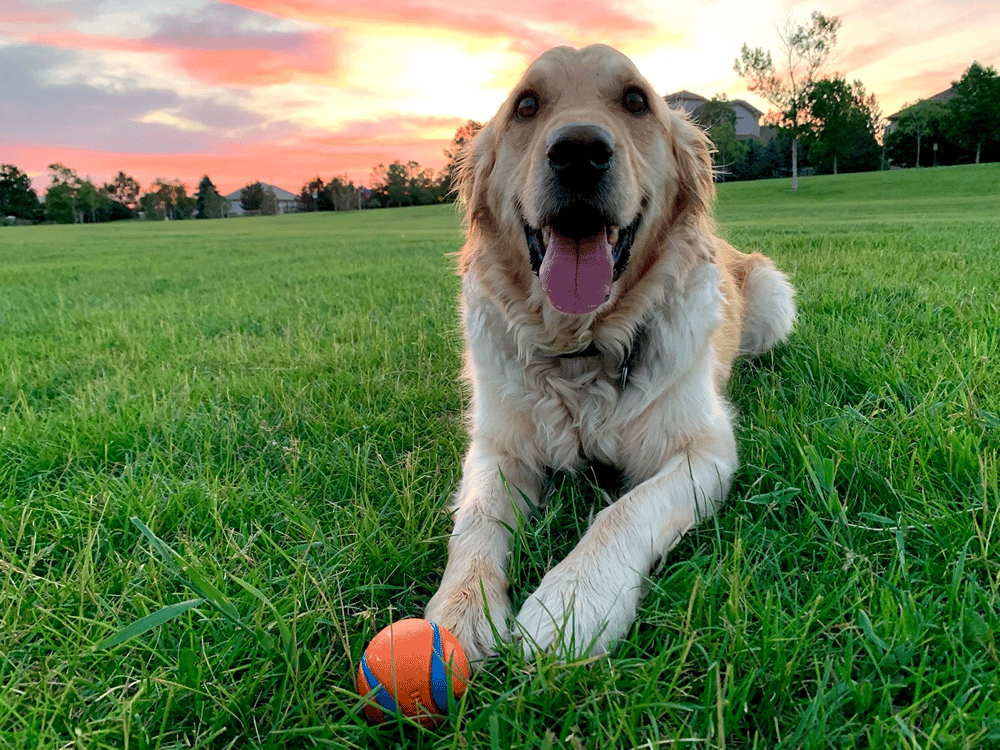 1. Golden Retriever Rescue of the Rockies
The Golden Retriever Rescue of the Rockies is a well-known and trustworthy rescue in Colorado that is a full non-profit organization dedicated to rehoming Golden Retrievers all over the state. This rescue was founded in 1996 and they rehome about 300 Golden Retrievers annually. They do a great job of having a volunteer-run organization that is full of love for the animals.
This organization offers multiple services such as adoption, fostering, and volunteer opportunities. When any Golden retriever comes into their care at Golden Retriever Rescue of the Rockies they are medically taken care of including providing vaccines, spay/neuters, and any other medical needs.
Why People Love This Rescue
This rescue is well known and popular because they make it known that they have great intentions behind their organization. They've been very involved by having events in the community and offering services in their area for dog owners. People truly appreciate the genuine kindness and caring qualities of the rescue. They also have adoptable Golden Retrievers mostly all the time, so you're sure to find your pup.
If you're looking to find more information on this rescue and how you can adopt a Golden Retriever, then you can check out the information below.
Contact details:
2. Golden Retriever Freedom Rescue
Golden Retriever Freedom Rescue was established in 2001 and they have placed over 4,000 Golden Retrievers into loving homes since then. They work every day to reduce the number of stray Goldens in Colorado and are run solely by volunteers. They use a foster care system in order to care for every Golden Retriever that comes into their facility. This system allows every dog to be taken care of, assessed, and overall observed to get them into the best home for them.
They also care heavily about where the Goldens go once they leave their care. They conduct many interviews, including a home visit, with the soon-to-be owners to get to know their lifestyle and to assess if they're able to properly care for the dog. They also educate new owners as much as possible on the breed to ensure proper care.
Why People Love This Rescue
This rescue is highly rated and well-loved because they take the time to care for their animals, volunteers, and everyone else that they come across. People love this rescue because they consistently have dogs available to adopt and they are actively searching for more all the time to try to combat the amount of abandoned Goldens in Colorado.
Contact details:
3. Retriever Rescue Of Colorado
The Retriever Rescue of Colorado was established in 2006 and has saved over 2,000 dogs since then. This rescue spends their time taking in abandoned, sheltered, or surrendered Golden Retrievers. They care for the dog while they start to find a forever home for them. The mission of this rescue is to save these Goldens while also providing education to new owners who are looking to adopt a Golden. This is ensuring that every owner knows exactly how to care for the dog they are getting and it makes sure they know they can take care of the dog properly.
Why People Love This Rescue
This rescue is loved by many in Colorado because they are truly caring for the animals they bring in. They also foster their dogs before adoption which allows the owner to find out more about the dog's personality and also it makes them know that they were properly socialized, trained, and overall house friendly. People love the Retriever Rescue of Colorado for many reasons and this is why they are a well-known rescue in the state.
Contact details:
Final Thoughts
These Golden Retriever rescues are a great place to start if you're looking to adopt a Golden. These rescues are well known in the state of Colorado and overall are extremely trustworthy. They have loads of experience and they have a common goal to save as many Golden retrievers as possible and get them into loving, caring homes. If you're looking for a Golden Retriever rescue in Colorado then you can contact them via the information listed above.