When searching for the perfect canine companion to add to your home, ask yourself, what kind of dog are you looking for? If you're looking for a puppy that will grow into an adventurous, playful, and loyal companion, the Bernese Mountain Dog would be an excellent choice! Born in the snowy mountains of Switzerland, this amazing dog breed is an excellent family companion and extremely laid back.
When looking for Bernese Mountain Dog Breeders in Illinois, be sure to do careful research. While we'll provide a list of reputable breeders, it is up to you as a responsible owner to reach out personally and speak with your chosen breeder. You will be the best judge of character and will know when you've found your perfect breeder.
Our list of top breeders in Illinois will include information about the breeder, AKC status, puppy health & training, and reviews. We'll include all relevant information offered by the breeder and provide you with a list that will help you find your new best friend!
1. Blackwood Acres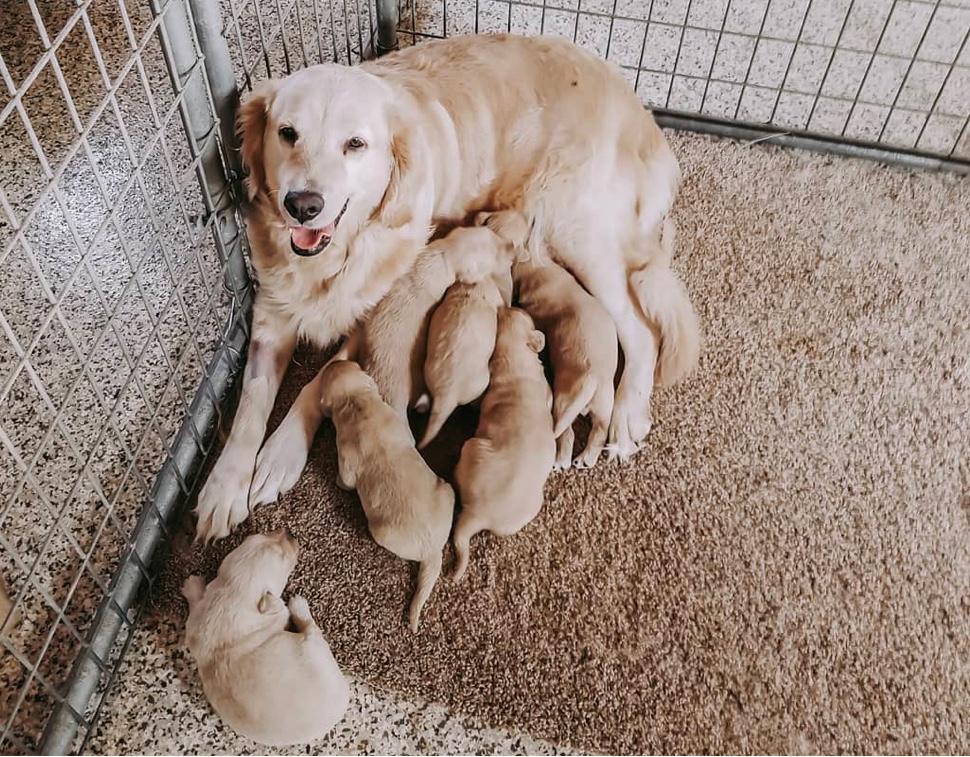 Our number one pick is Blackwood Acres! With a beautiful website, upfront pricing and a great FAQ page, this breeder truly cares about their puppies. Jessica and her husband are solely focused on breeding healthy puppies and matching them with the right family.
Blackwood Acres focuses on their Puppy Program, which is a finely tailored program that begins at day one. During the eight weeks Blackwood Acres has their puppies, each puppy is given sight and sound desensitization and potty training! Be sure to check out their Puppy Program page as it is an amazing program.
When you are matched with your perfect Bernese Mountain Dog puppy, Blackwood Acres prepares a take-home kit to help you and your puppy start out on the right foot. You'll also be provided with a folder with all the puppy's health information, vet records, and contact information. We highly recommend Blackwood Acres!
Blackwood Acres Contact Details
2. Cornerstone Berners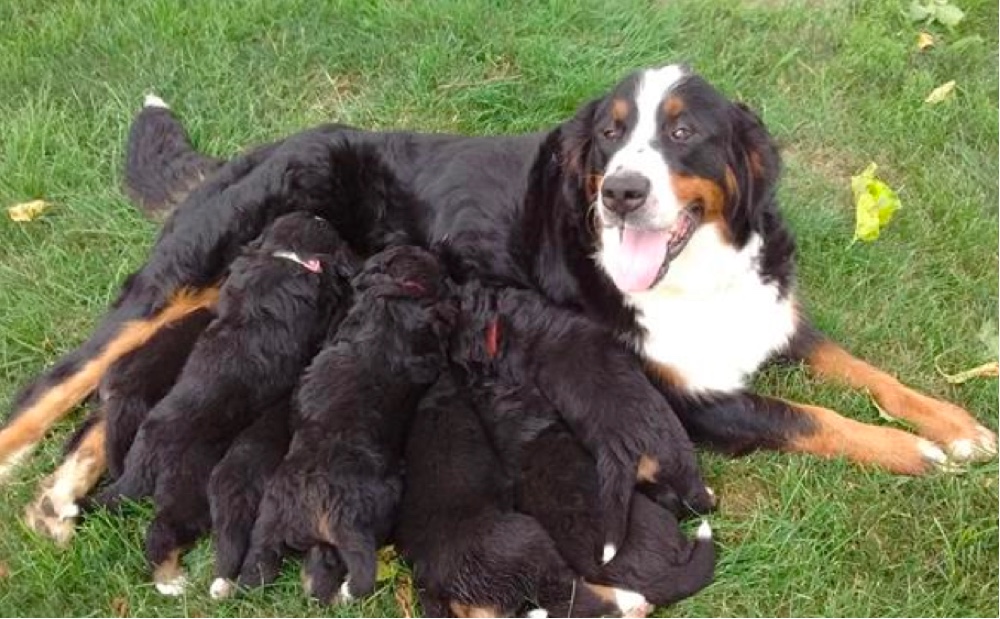 Philip & Shelby Zehr have been breeding Bernese Mountain Dogs for 12 years and take the health of both their puppies and adult dogs seriously. They believe in breeding only healthy dogs and wish to continue the line of champion Berners.
All of the adult dogs used in their breeding program are tested for common health issues within the breed, which is provided on their website. Many of Cornerstone Berner's dogs have gone on to be K-9 therapy dogs and AKC champions!
When purchasing a puppy from Philip & Shelby, you'll receive a one-year health guarantee, vet records, up-to-date on shots, declaws removed, and AKC registration. Please note that while your puppy can be registered, it can not be bred or shown professionally. They do offer full rights, but with a higher price tag. They'll also provide a puppy care package to bring home with your new companion.
Cornerstone Berners Contact Details
3. Winterfell Bernese Mountain Dogs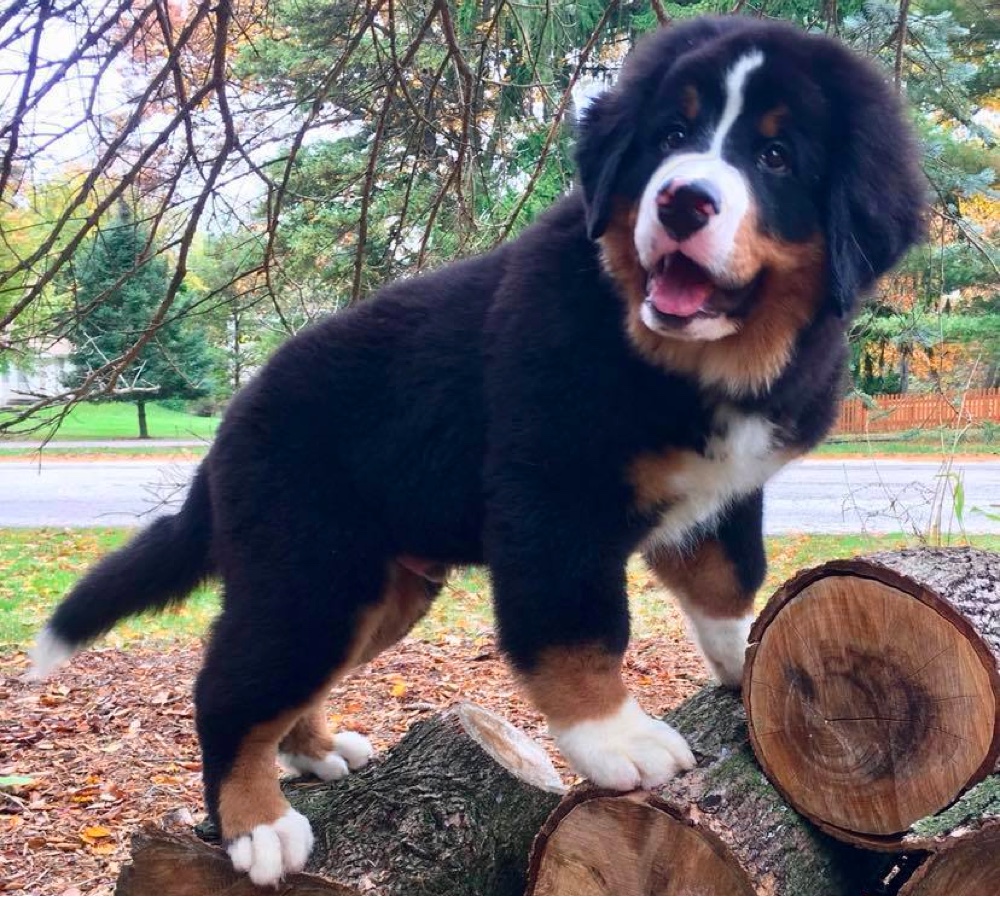 As a lover of the breed for over 18 years, Brenda strives hard to breed healthy, AKC champion Bernese Mountain Dogs. Many of her puppies have gone on to be therapy dogs in school settings! All of Winterfell's puppies are bred to be clear of most genetic issues.
Brenda offers life-long support for her puppies. Each puppy is raised in her home where they receive daily socialization to help them become a well-rounded pup. They'll come with their first shots and a health clearance from her vet. Brenda is proud to spend 24/7 with her dogs and wants to share the love of this breed with everyone she possibly can.
Winterfell Bernese Mountain Dogs Contact Details
4. Beth's Bernies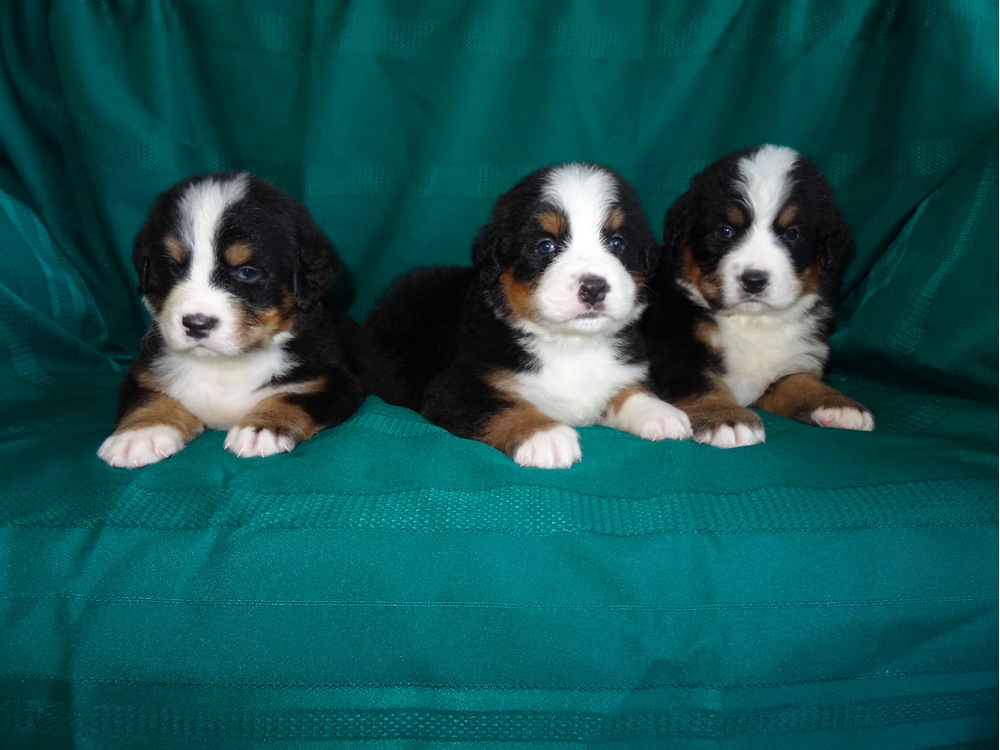 Beth's Bernies holds a special place on our list. When reading how Melinda and Beth came into being a small kennel, you can feel the love for this breed! Each puppy is raised alongside Melinda's family and treated as one of them.
Each adult breeder in Melinda's program has been tested for genetic health issues related to the breed. Check out the parents on their website! Each puppy will come home with a handmade bag including puppy food & pads for the trip home. Beth's Bernies will also have their first shots, AKC registration papers, microchip, deworming, and a vet check. They'll also come with a one-year health guarantee.
Another great benefit of Melinda's puppies is that she begins potty training! This is a great benefit to new owners and can help your puppy settle quicker. Melinda does ask that a contract be signed before taking your new puppy home, which is excellent insurance for both the breeder and you. Melinda is so invested in her Bernese Mountain Dogs that she offers life-long support and is always available for questions!
Beth's Bernies Contact Details
5. Brookhills Bernese Mountain Dogs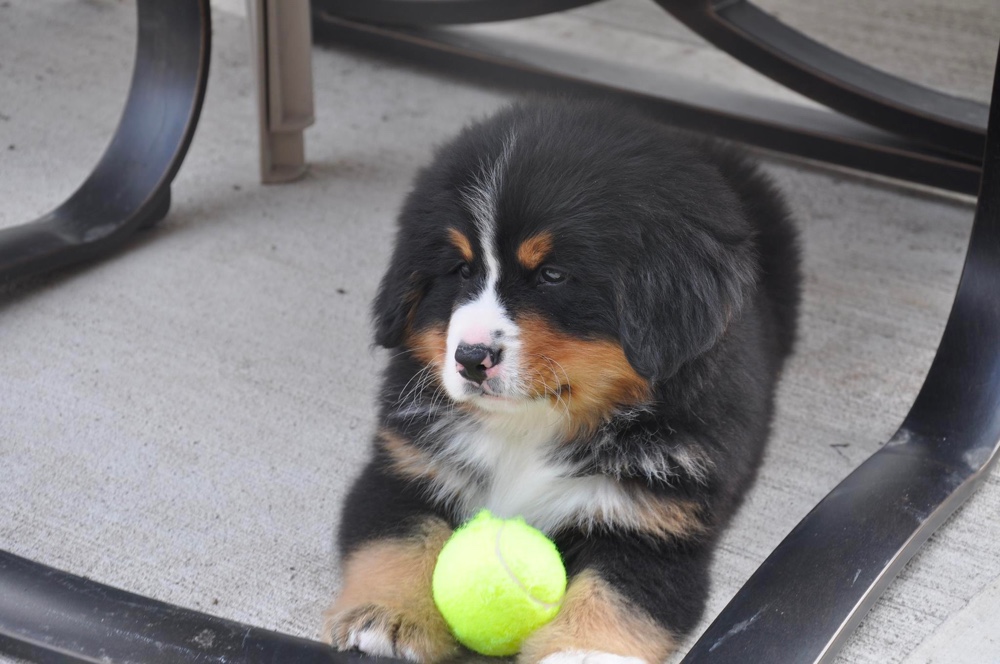 Brookhills Bernese Mountain Dogs has been breeding and showing the breed for two decades and have a passion for breeding both champion and companion dogs. Brookhills focused on health, conformation, temperament, and longevity to help improve future generations of this breed.
Each adult dog in Brookhills's breeding program are tested for genetic health issues such as eye, hip, and elbow. Each adult is registered with the AKC and many are champions in obedience, agility, and conformation. Brookhills is also proud to have many therapy dogs from their litters!
While they do not have much information on their website about what is offered with each puppy, they do have a puppy application and an easy contact form.
Brookhills Bernese Mountain Dogs Contact Details
6. Carbone Canines Bernese Mountain Dogs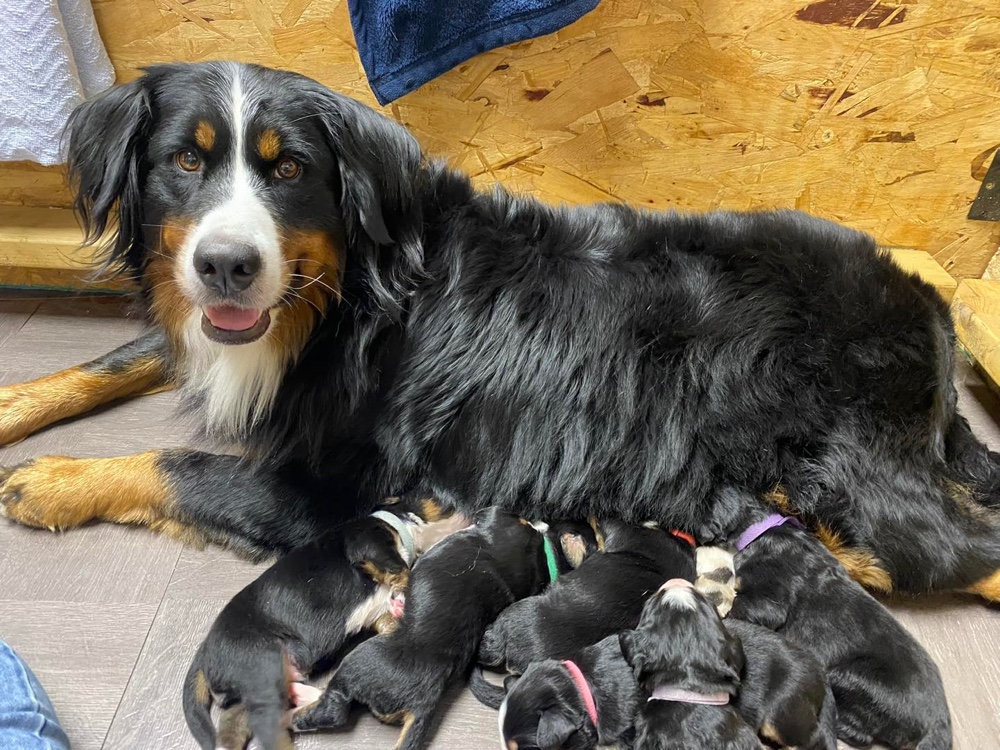 While not in the business for too long, Carbone has a beautiful website that clearly shows the parents plus their genetic health testing results! This breeder focuses on providing healthy and even-tempered puppies that are raised in their home.
As a responsible breeder, Carbone makes sure their puppies are healthy by having healthy sires and dams. It is always important to see/meet the parents! Carbone also has a puppy application where they ask that you return your puppy, for any reason, back to them. This is a breeder who cares about each puppy and ensuring their dogs have the best homes!
Carbone Canines Bernese Mountain Dogs Contact Details
7. Timberside Berners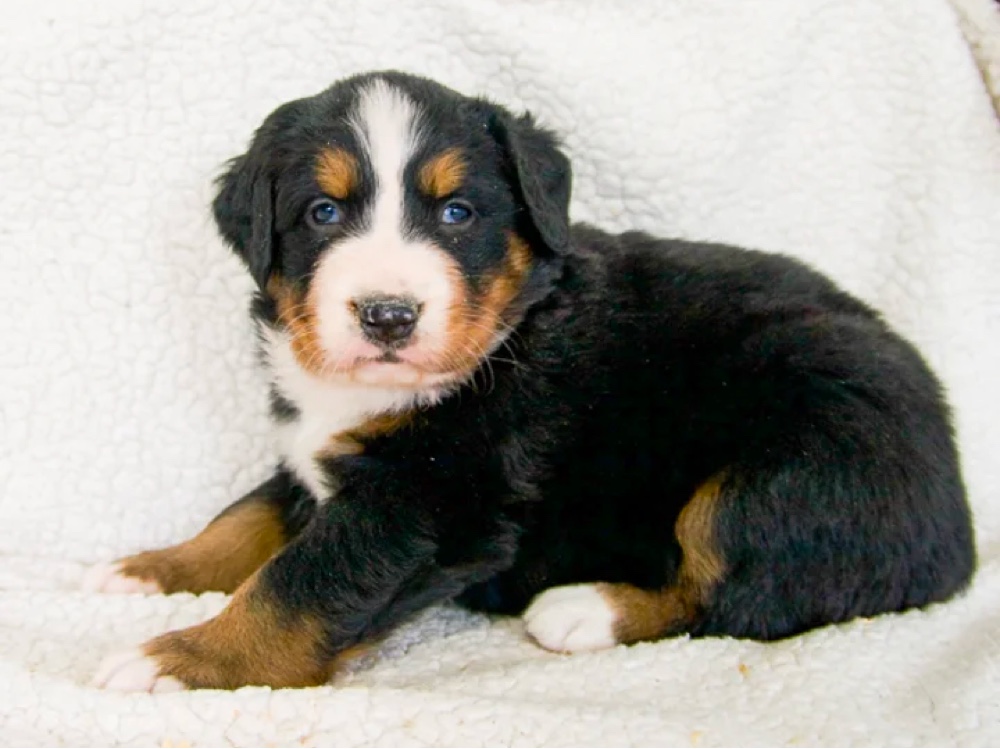 Timberside Berners is located on a beautiful farm in rural Illinois. Here, they raise their puppies to be healthy with good temperaments. Jay talks about how he believes that Bernese Mountain Dogs make excellent therapy dogs and also provides training! After you've purchased a puppy, he invites you to try out his puppy training courses to help you and your new puppy start out right.
All of his breeding adult dogs are tested and cleared for genetic health issues commonly found within the breed. Each puppy will be raised with plenty of socialization, first shots, and a clean bill of health from the local vet. Timberside Berners also provide a one-year written health guarantee.
Timberside Berners stand out for their willingness to bring your puppy to you! They also have a great training program for different levels, showing a commitment to their dogs.
Timberside Berners Contact Details
My Top Pick
Bernese Mountain Dogs are wonderful companions and make great family pets along with being fantastic therapy dogs! If you're interested in showing your Bernese, this breed does well in agility, obedience, and of course, conformation! Look at how beautiful they are!
Finding a reputable breeder that cares about their puppies can be difficult. It is your responsibility to choose an ethical breeder and support the improvement of the breed. While our list is in no way exhaustive, we find that these seven breeders truly are the best in Illinois state. We wish you luck in your search!
Related posts: